Welcome to Compensation Calculator UK!
We're specialists in helping you work out how much personal injury compensation you could receive following the likes of:
An accident at work
A road traffic accident (RTA)
Or an accident in a public place, often referred to as a public liability claim
After suffering injuries in an accident, it's only natural to feel angry, frustrated or annoyed. The reality is, many accidents that happen could and should be avoided. Most arise because the responsible body has failed to uphold their duty of care to keep you safe and free from the risk of harm. Most slips and trips, for example, happen because of poor housekeeping.
You may also be wondering how much compensation you could receive for your injuries. Or perhaps you're curious as to how the amount is calculated and what factors are taken into account. Maybe you'd like to know more about making a No Win No Fee claim and how to find the best solicitor for you. Well, you've come to the right place. Here, we'll answer all of these questions and more.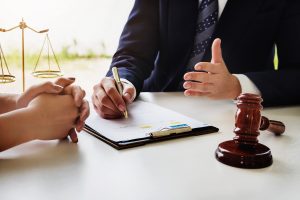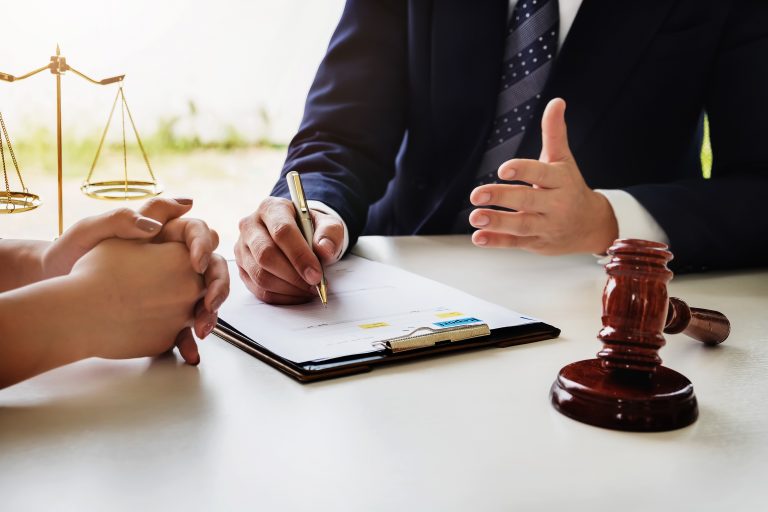 How Personal Injury Compensation Is Calculated
Working out your potential compensation entitlement isn't a straightforward process. Some websites or firms may advertise the likes of a 'compensation calculator for an accident at work' or a more general calculator.
Use these tools with caution. In calculating compensation figures, you need to consider many factors, such as the strengths and weaknesses of the evidence and whether there is any fault on the part of the claimant. Tools like a compensation claim calculator do not account for these factors, so might produce misleading results, which could end up in disappointment down the line.
Instead, we offer a few options to help you gain sound insight into how personal injury compensation is calculated. First, we have all of our detailed guides and example case studies. They consider all different types of injuries, from a broken ankle and broken leg to whiplash and a fibula fracture. Our example case studies provide great insights into how injuries and accidents can arise, the process of claiming, and how compensation is calculated.
Why not read some of our case studies below?
The second option is calculating compensation with the help of our knowledgeable and friendly team of advisers. Specially trained to give you the legal support and advice you need, they're standing by 24 hours a day, 7 days per week to discuss your case with you. Once they know more about your individual circumstances, they can hone in on a more precise compensation estimate.
You can get in touch by:
Calling 0800 408 7826
Or by sending us a message using the live chat function, bottom right.
Start Your No Win No Fee Personal Injury Claim
We believe that nobody should be prevented from making a personal injury claim if they've sustained an injury through no fault of their own. Financial barriers and mental pressures may dissuade people from claiming. Your employer, for example, may pressure you into not making a claim against them following an accident. Such behaviour is inexcusable and unjust. You've suffered harm through no fault of your own and have the right to seek recourse.
The cost of making a claim is a concern for many people too, and there are many case when people avoid taking legal action for fear of the associated costs. However, we can remove that stress with our No Win No Fee service. You may have heard this phrase before. It essentially means that:
If your claim does not succeed, you will not have to pay the fees your solicitor has built up in pursuing your case.
You won't need to pay any fees upfront or during the case.
If the claim is a success, your solicitor will deduct what's called a success fee to cover their costs and expenses. This is a small percentage of your compensation award. However, the percentage is capped at a low level, meaning you take away the vast majority of the compensation.
If you'd like to begin a claim today, all you have to do is get in touch with our team. They'll have a chat with you about your case, will advise you on your options, and if they believe you have a good chance of succeeding, they'll connect you to one of our specialist personal injury lawyers from our panel.
Our team of advisers are available 24 hours a day, 7 days per week. You can reach them by:
Giving us a call on 0800 408 7826
Or by using the live chat feature, which you can find in the bottom right corner.
So get in touch with our team today and let us help you in your fight for justice and compensation.