In this guide, we aim to inform you on claiming compensation for a broken cheekbone. You could be entitled to claim provided that your injury was caused by a breach of duty of care.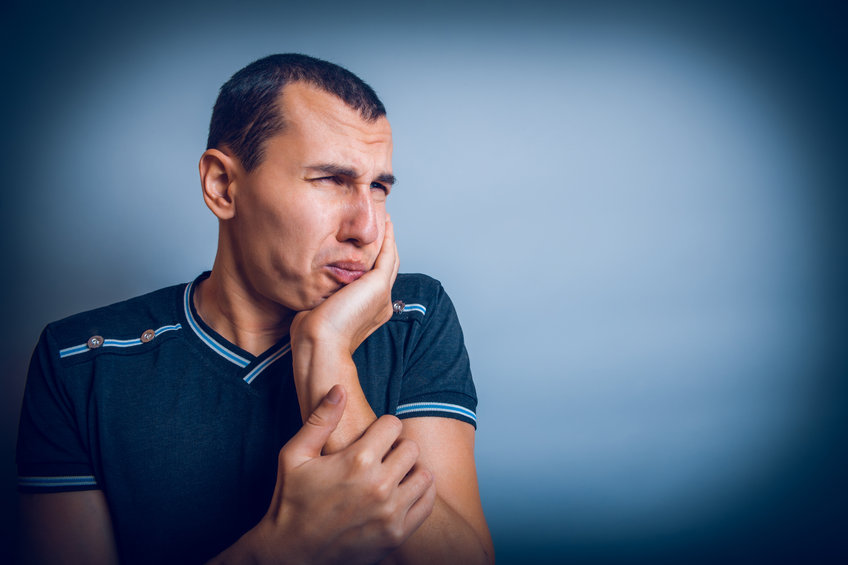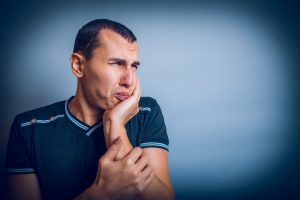 This guide could help you to understand what costs make up the final figure you could receive. In addition to this, our guide will explain how an injury of this nature could occur as the result of a breach of duty of care.
Read on to find out more about claiming for a fractured or broken cheekbone caused by negligence. If you do need to know more, then there are a number of ways for you to reach out; our advisors could offer you free legal advice.
Call us anytime on 0800 408 7826
Use the live chat window in the bottom right corner of this page
Contact us through our website
Jump To A Section
A Guide On The Average Compensation For A Broken Cheekbone
If you're eligible to receive compensation for a broken cheekbone, it's important to note that the value of your claim depends on a number of variables.
According to the Judicial College Guidelines, factors that affect the final payout amount are largely based on the presence of any long-lasting or permanent damage caused by the facial injury. You could sustain an injury like nerve damage, which can cause a pain or "pins and needles" sensation in the affected area.
Alternatively, you might experience a cosmetic injury as the result of a broken cheekbone. For example, you might experience a facial deformity as the result of a broken cheekbone. If you need surgery to recover, this could leave a scar injury.
It's not enough that you have broken your cheekbone in order for you to claim. The injury must have been caused as the result of a breach of duty of care. There are a number of different scenarios in which you could be owed a duty of care; we will look at these in greater detail further on in this guide.
For more guidance on claiming, speak with a member of our team today. You could be connected with a solicitor from our panel to work on your claim.
What Is A Broken Cheekbone?
If you receive a blow to the face and feel a crunching or grinding sensation in your cheek, then you could have broken or fractured zygomatic bone (your cheekbone). Bruising and any visible deformity are other things to look out for as a signal. You could also experience pain, discomfort and nausea.
The zygomatic bone is responsible for helping to support your eyeball from below. Damage to it can also lead to pain or numbness in your nose and upper lip.
An x-ray will usually be administered to confirm the presence of fractures to any facial bones. If a fracture has occurred, then maxillofacial surgery may be required to correct the placement of the broken bones.
This operation usually only requires a small incision to the temple under local anaesthetic; the cheekbone will then be put back into the correct position. More severe cases may mean that small metal plates and screws are inserted into the cheekbone to hold it in place.
Even if maxillofacial surgery takes place, most broken cheekbones will still take around 6 weeks to heal. Your doctor might advise you to avoid any activity that could result in the cheekbone being pushed out of position again, like contact sports.
For a valuation of how much compensation for a broken cheekbone you could receive, speak with an advisor today.
Case Study – £20,000 Compensation For A Broken Cheekbone Injury
Wallace Baker is a surgeon. This case study explains how he sustained a broken cheekbone as a result of negligence. It also looks at the damages that your settlement could include.
How Mr Baker suffered a broken cheekbone
Mr Baker was heading home from a cycling trip with his friends. He was waiting at the traffic lights on his bicycle.
The lights turned to green and Mr Baker prepared to set off. An impatient driver accelerated too quickly and clipped Mr Baker's bike from behind, sending him flying from his bicycle.
He landed on the concrete surface of the road. Whilst he managed to turn his head to avoid a direct collision, his cheek still took the brunt of the impact.
He felt a sharp, painful snapping sensation in his cheek. Mr Baker was overcome with nausea and unable to ride his bike to seek medical attention. His friends called for an ambulance.
Whilst they waited, they made sure to speak to the driver to obtain his car insurance information. They also made a note of his registration plate so that the information the driver offered could be verified.
As Mr Baker had been the frontmost rider at the time of the accident, his friends had seen the events unfold and could therefore act as witnesses further down the line.
With all of this evidence obtained, Mr Baker sought legal advice to find out if he had a legitimate personal injury claim for the road traffic accident he had endured.
What compensation payout was awarded to Mr Baker?
Due to the severity of the damage to the cheekbone which needed surgery to correct, he was paid £11,500 in general damages. The slight numbness and tingling he was permanently left with also helped contribute to him receiving towards the higher end of the scale for this kind of injury.
He was also entitled to special damages which compensate for any financial losses caused by Mr Baker's injury. We've included a detailed breakdown below.
How was the final settlement made up?
| Type of Special Damages | Includes | How Much? |
| --- | --- | --- |
| Travel Expenses | To and from medical check-ups | £100 |
| Medications/Prescriptions | Pain management and antibiotics to stave off post-op infection. | £200 |
| Damage to Property | Damaged racing bike | £2000 |
| Loss of Earnings | Inability to work due to the injury | £6000 |
| Additional Care | Assistance with childcare | £500 |
Mr Baker's is just an example. It is based on claims that we have valued in the past and serves to illustrate how accidents can occur and what could justify a claim for compensation. 
How Could You Suffer A Broken Cheekbone?
As we have already mentioned, a cheekbone fracture needs to have been the result of a breach of duty of care in order for you to be able to make a claim for compensation for a broken cheekbone.
Below, we have addressed some of the situations in which you're owed a duty of care. We have also outlined how this could be breached, causing you injury.
In a Road Traffic Accident
Road users owe one another a duty of care while on the road. This is outlined in the Road Traffic Act 1988 and the Highway Code.
Road users should act in a way that reduces the risk of injury to others on the road. If this duty of care is breached, and injury occurs as a result, then you may be able to claim compensation.
For example, you may be driving your car and come to a stop because an animal runs out onto the road. The car behind might not leave enough of a stopping distance, causing them to collide with your vehicle. The force of this car accident could cause your face to collide with your steering wheel.
In a Public Place
When you're in a public place, you're owed a duty of care by the "occupier" of this space. This duty of care is set out in the Occupiers' Liability Act 1957.
The occupier of a public space should ensure that it's safe for members of the public to use for the intended purpose. If they fail to do this, and you're injured as a result, you could claim compensation.
For example, you may be in a supermarket when a shelf that was not secured to the wall falls and hits you in the face, fracturing your cheek. If you can show that the occupier of the space knew (or should have known) about this hazard but failed to address it, you could be entitled to claim.
At Work
When you're at work, you're owed a duty of care by your employer. This is set out in the Health and Safety at Work etc. Act 1974.
Your employer needs to take all reasonably practicable steps to ensure your safety while at work. For example, they should carry out risk assessments and then act on the results to remove and reduce or remove any hazards that are identified. In addition to this, they should maintain good housekeeping to reduce the risk of accidents like slips, trips and falls which could cause a work injury.
For example, you could fall in work because wires were left trailing across a walkway. This could result in an accident at work where you fall and hit your face on the floor, fracturing your cheekbone.
Calculating Compensation For A Broken Cheekbone
When you make a claim for compensation following an accident caused by negligence, you could receive general and special damages. General damages is the part of your claim that addresses the psychological and physical pain and suffering you have experienced. You can be compensated for multiple injuries under general damages.
As part of the process of the claim, you will be invited to attend an independent medical assessment with a medical expert. They will assess your injuries and confirm that they're consistent with the accident you were involved in.
The Judicial College Guidelines (JCG) is a publication that legal professionals use to help value claims. It contains guideline compensation brackets that are based on previous compensation awards.
You could also receive special damages as part of your compensation for a broken cheekbone. Read on for more information about what this entails.
What Are Special Damages In Road Traffic Accident Claims?
Special damages is the part of your compensation that reimburses any financial costs or losses you've incurred because of your injuries.
Many costs and losses can be considered though for reimbursement. For example, you could claim back medical costs for treatment that you cannot get on the NHS, or travel costs to and from medical appointments. You could also claim a loss of earnings if your injuries mean that you cannot work.
It's vital that you maintain records of any outgoings that result due to your accident. If you don't, then it will be difficult to prove you spent the money at all.
How You Can Get Free Legal Advice About Road Accident Claims
Our advisors offer you free legal advice about making a claim for compensation for a broken cheekbone. They are knowledgeable and helpful and will be able to clear up any misunderstandings you may have. If you have a valid claim, they could even put you in touch with one of the personal injury solicitors from our panel.
Once you've been in touch with us, we will be able to give you a much more accurate valuation of what your claim could be worth. Get in touch with us today for more information about how much you could be entitled to.
No Win No Fee Compensation For A Broken Cheekbone
If you want to make a claim with the help of a solicitor but are worried about incurring big legal bills, then a No Win No Fee agreement may be of benefit to you.
This kind of agreement means that you will not owe your solicitor any money relating to the cost of pursuing your claim unless you win your case. This means that if your claim fails, there's nothing for you to pay them at all.
Should you win your case then your personal injury solicitor will be paid in the form of a small percentage from your injury settlement. This percentage is subject to a legal cap; this prevents you from being overcharged.
Get Free Legal Advice
We hope that you've found this guide on claiming compensation for a broken cheekbone helpful. If you would like free legal advice or would like to see if you're eligible to start a claim, you can get in touch with our team today.
You can reach us via the details below:
    On the phone 0800 408 7826
    The live chat function in the bottom right corner
    Contact us through the form on our website
Resources And Guides
Follow these links for additional information
Other Personal Injury Claims Guides You Can Read
FAQs On Broken Cheekbone Injury Claims
Can I claim if partially at fault?
Yes, you can claim compensation for a broken cheekbone if you're only partially at fault. This is called a "split liability" claim.
Can I claim if the other driver is untraced?
If the at-fault driver leaves the scene or is uninsured, you can claim compensation through the Motor Insurers' Bureau.
What if the other party denies liability?
If the other driver claims they are not responsible for your road traffic accident, you could still pursue the claim. You must be able to prove that it was their fault your injury occurred and prove them wrong. If liability is not settled, the claim may go to court.
How long do I have to claim compensation?
You generally have three years from the date your injury occurred to start a claim. There are exceptions to this, however; for example, in the case of a child injury. Speak with one of our advisors to find out more.
Thank you for reading our guide on claiming compensation for a broken cheekbone.
Page by NB
Editor RO