Our free compensation calculator tool has been designed by industry professionals to give you the answers you need. We're specialists in helping you work out how much personal injury compensation you could receive following the likes of:
An accident at work
A road traffic accident (RTA)
Or an accident in a public place, often referred to as a public liability claim
After suffering injuries in an accident, it's only natural to feel angry, frustrated or annoyed. The reality is, many accidents that happen could and should be avoided. Most arise because the responsible body has failed to uphold their duty of care to keep you safe and free from the risk of harm. Most slips and trips, for example, happen because of poor housekeeping.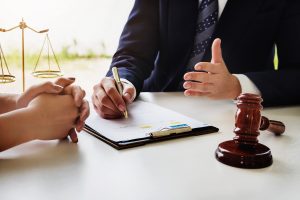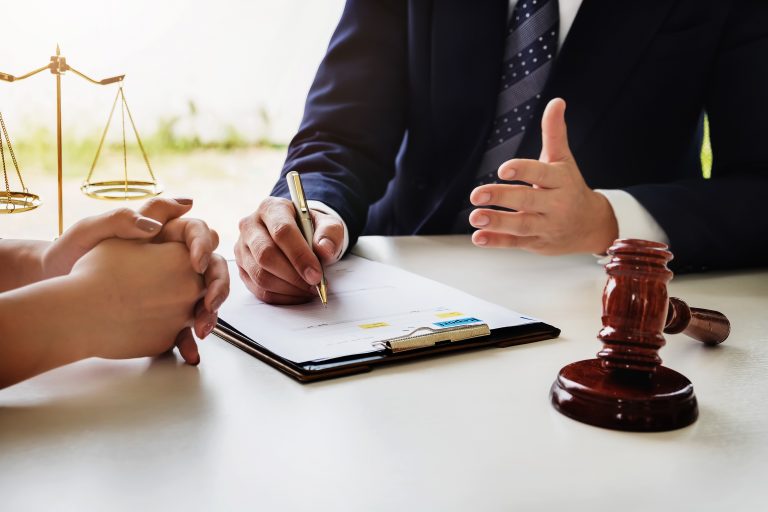 You may also be wondering how much compensation you could receive for your injuries. Or perhaps you're curious as to how the amount is calculated and what factors are taken into account. Maybe you'd like to know more about making a No Win No Fee claim and how to find the best solicitor for you. Well, you've come to the right place. Here, we'll answer all of these questions and more.
How Personal Injury Compensation Is Calculated
Working out your potential compensation entitlement isn't a straightforward process. Some websites or firms may advertise the likes of a 'compensation calculator for an accident at work' or a more general calculator.
Use these tools with caution. In calculating compensation figures, you need to consider many factors, such as the strengths and weaknesses of the evidence and whether there is any fault on the part of the claimant. Tools like a compensation claim calculator do not account for these factors, so might produce misleading results, which could end up in disappointment down the line.
Instead, we offer a few options to help you gain sound insight into how personal injury compensation is calculated. First, we have all of our detailed guides and example case studies. They consider all different types of injuries, from a broken ankle and broken leg to whiplash and a fibula fracture. Our example case studies provide great insights into how injuries and accidents can arise, the process of claiming, and how compensation is calculated.
The second option is calculating compensation with the help of our knowledgeable and friendly team of advisers. Specially trained to give you the legal support and advice you need, they're standing by 24 hours a day, 7 days per week to discuss your case with you. Once they know more about your individual circumstances, they can hone in on a more precise compensation estimate.
You can get in touch by:
Calling 0800 408 7826
Or by sending us a message using the live chat function, bottom right.
What Is A Compensation Calculator?
A compensation calculator is a free tool that's designed to help you assess your eligibility to claim and how much compensation you could be awarded.
It works by first assessing your injuries. Simply enter details of which body was injured and to what extent. It also covers psychological injuries too, like stress and post-traumatic stress disorder.
With your injuries logged, the payout calculator then asks about how the injury happened, whose fault you think the accident was, and when it happened. These last few questions are important. It's necessary to be within the personal injury claims time limit in order to pursue compensation.
This time limit is 3 years from the date of the accident or the date you gained knowledge that the accident occurred because of the negligence of the defendant.
With the form completed, our compensation calculator will provide you with a report detailing your eligibility to claim and how much compensation you could be entitled to.
How Can A Compensation Calculator Help Me?
Suffering the likes of an accident at work can be stressful and traumatic. The injuries can be severe too. Something as innocuous as tripping over a loose wire can cause a knee or hip injury.
These accidents are more common than you think. For instance, according to the Health and Safety Executive, 693,000 workers sustained an accident at work in 2019/2020 and 1.6 million people were reportedly absent with a work-related illness. This is well over 2 million people a year impacted by conditions at work.
In the wake of an accident, you may be unsure of your legal rights. A claim may be something that enters your mind but you dismiss it. There's no need to do so. You could be missing out on vital money to help you get back to the position you were in before the accident.
That's where our compensation calculator can help. By assessing your eligibility to claim, it can give you vital information on your chances of success and how much compensation you could be awarded in a successful claim.
Get Help Using Our Compensation Calculator
Designed by industry professionals, our compensation calculator has been created with the user in mind. It has a simple interface that takes you through a step by step form. And the answers it provides are quick and easily understood.
However, if you'd like some help using our free payout calculator tool, why not get in touch? We can go through the process with you over the phone, or we can do it on your behalf. For some people, this approach is more desirable. We can learn more about your case and provide more specific advice. And if we can see that you have a valid claim, we can connect you with our panel of personal injury solicitors who can get to work on your case right away.
How Does Our Compensation Calculator Work?
We've used the latest edition (19th) of the Judicial College guidelines to help create our compensation calculator. This publication details awards made by the courts for all different kinds of injuries, from burns to a broken wrist.
Without knowing the ins and outs of your case, it's difficult for us to provide exact advice on what your claim could be worth. However, we can provide you with an estimate by knowing just a few simple details, such as how the accident happened, when it occurred, who was to blame and what injuries you suffered as a result.
Start Your No Win No Fee Personal Injury Claim
We believe that nobody should be prevented from making a personal injury claim if they've sustained an injury through no fault of their own. Financial barriers and mental pressures may dissuade people from claiming. Your employer, for example, may pressure you into not making a claim against them following an accident. Such behaviour is inexcusable and unjust. You've suffered harm through no fault of your own and have the right to seek recourse.
The cost of making a claim is a concern for many people too, and there are many case when people avoid taking legal action for fear of the associated costs. However, we can remove that stress with our No Win No Fee service. You may have heard this phrase before. It essentially means that:
If your claim does not succeed, you will not have to pay the fees your solicitor has built up in pursuing your case.
You won't need to pay any fees upfront or during the case.
If the claim is a success, your solicitor will deduct what's called a success fee to cover their costs and expenses. This is a small percentage of your compensation award. However, the percentage is capped at a low level, meaning you take away the vast majority of the compensation.
If you'd like to begin a claim today, all you have to do is get in touch with our team. They'll have a chat with you about your case, will advise you on your options, and if they believe you have a good chance of succeeding, they'll connect you to one of our specialist personal injury lawyers from our panel.
Our team of advisers are available 24 hours a day, 7 days per week. You can reach them by:
Giving us a call on 0800 408 7826
Or by using the live chat feature, which you can find in the bottom right corner.
If you'd like our help using the compensation calculator or you'd rather speak to us directly, get in touch with our team today and let us help you in your fight for justice.