By Daniel Burnham. Last Updated 28th July 2022. Our free compensation calculator tool has been designed by industry professionals to give you the answers you need. We're specialists in helping you work out how much personal injury compensation you could receive following the likes of:
An accident at work
A road traffic accident (RTA)
Or an accident in a public place, often referred to as a public liability claim
After suffering injuries in an accident, it's only natural to feel angry, frustrated or annoyed. The reality is, many accidents that happen could and should be avoided. Most arise because the responsible body has failed to uphold their duty of care to keep you safe and free from the risk of harm. Most slips and trips, for example, happen because of poor housekeeping.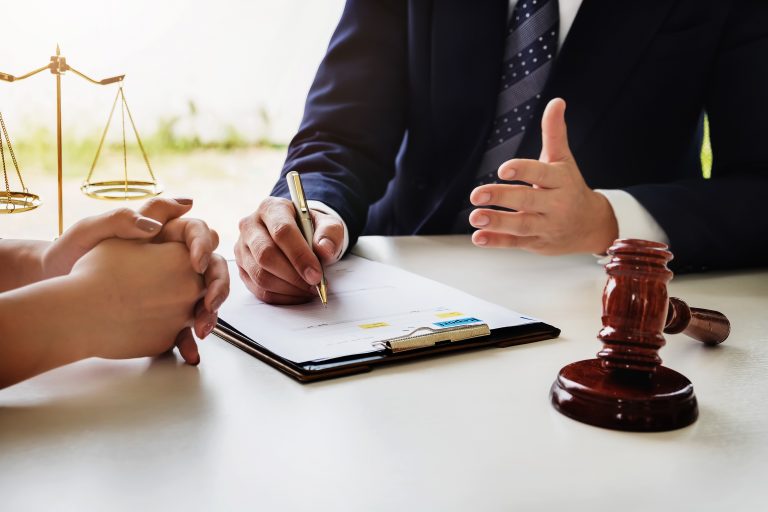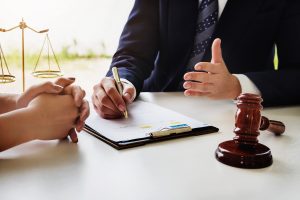 You may also be wondering how much compensation you could receive for your injuries. Or perhaps you're curious as to how the amount is calculated and what factors are taken into account. Maybe you'd like to know more about making a No Win No Fee claim and how to find the best solicitor for you. Well, you've come to the right place. Here, we'll answer all of these questions and more.
How Personal Injury Compensation Is Calculated
Working out your potential compensation entitlement isn't a straightforward process. Some websites or firms may advertise the likes of a 'compensation calculator for an accident at work' or a more general calculator.
Use these tools with caution. In calculating compensation figures, you need to consider many factors, such as the strengths and weaknesses of the evidence and whether there is any fault on the part of the claimant. Tools like a compensation claim calculator do not account for these factors, so might produce misleading results, which could end up in disappointment down the line.
Instead, we offer a few options to help you gain sound insight into how personal injury compensation is calculated. First, we have all of our detailed guides and example case studies. They consider all different types of injuries, from a broken ankle and broken leg to whiplash and a fibula fracture. Our example case studies provide great insights into how injuries and accidents can arise, the process of claiming, and how compensation is calculated.
The second option is calculating compensation with the help of our knowledgeable and friendly team of advisers. Specially trained to give you the legal support and advice you need, they're standing by 24 hours a day, 7 days per week to discuss your case with you. Once they know more about your individual circumstances, they can hone in on a more precise compensation estimate.
You can get in touch by:
Calling 0800 408 7826
Or by sending us a message using the live chat function, bottom right.
What Is A Compensation Calculator?
A compensation calculator is a free tool that's designed to help you assess your eligibility to claim and how much compensation you could be awarded.
It works by first assessing your injuries. Simply enter details of which body was injured and to what extent. It also covers psychological injuries too, like stress and post-traumatic stress disorder.
With your injuries logged, the payout calculator then asks about how the injury happened, whose fault you think the accident was, and when it happened. These last few questions are important. It's necessary to be within the personal injury claims time limit in order to pursue compensation.
This time limit is 3 years from the date of the accident or the date you gained knowledge that the accident occurred because of the negligence of the defendant.
With the form completed, our compensation calculator will provide you with a report detailing your eligibility to claim and how much compensation you could be entitled to.
How Can A Compensation Calculator Help Me?
Suffering the likes of an accident at work can be stressful and traumatic. The injuries can be severe too. Something as innocuous as tripping over a loose wire can cause a knee or hip injury.
These accidents are more common than you think. For instance, according to the Health and Safety Executive, 693,000 workers sustained an accident at work in 2019/2020 and 1.6 million people were reportedly absent with a work-related illness. This is well over 2 million people a year impacted by conditions at work.
In the wake of an accident, you may be unsure of your legal rights. A claim may be something that enters your mind but you dismiss it. There's no need to do so. You could be missing out on vital money to help you get back to the position you were in before the accident.
That's where our compensation calculator can help. By assessing your eligibility to claim, it can give you vital information on your chances of success and how much compensation you could be awarded in a successful claim.
Get Help Using Our Compensation Calculator
Designed by industry professionals, our compensation calculator has been created with the user in mind. It has a simple interface that takes you through a step by step form. And the answers it provides are quick and easily understood.
However, if you'd like some help using our free payout calculator tool, why not get in touch? We can go through the process with you over the phone, or we can do it on your behalf. For some people, this approach is more desirable. We can learn more about your case and provide more specific advice. And if we can see that you have a valid claim, we can connect you with our panel of personal injury solicitors who can get to work on your case right away.
How Does Our Compensation Calculator Work?
We've used the latest edition (19th) of the Judicial College guidelines to help create our compensation calculator. This publication details awards made by the courts for all different kinds of injuries, from burns to a broken wrist.
Without knowing the ins and outs of your case, it's difficult for us to provide exact advice on what your claim could be worth. However, we can provide you with an estimate by knowing just a few simple details, such as how the accident happened, when it occurred, who was to blame and what injuries you suffered as a result.
Car Accident Compensation Calculator
Road traffic accidents are all too common. The latest figures on reported road casualties published by the Department for Transport revealed 115,584 casualties of all severities in 2020. Of this figure, there were tragically 1,460 reported road deaths.
If you've been injured through no fault of your own, it's possible to use our car accident compensation calculator to see how much your injuries could be worth. Our calculator tool can also give you advice on whether or not you'll be eligible to make a claim. 
It's important to note that as of 31st May 2021, there have been changes to the way in which compensation is paid out for whiplash in road traffic accident claims. Compensation awards are now fixed in line with The Whiplash Reform Regulations 2021.
However, the changes only apply to whiplash injuries, so in using our car accident compensation calculator you'll still be able to see how much you could be entitled to for a shoulder or leg injury, for example. 
The changes also only apply to drivers or passengers of vehicles, so if you're injured as a cyclist, pedestrian or motorcyclist, the reforms would not apply. 
If you'd rather not use our personal injury claims calculator and would instead prefer to chat with us directly about your case, get in touch either via our live chat, bottom right, or call us on the number at the top of this page. 
Accident At Work Claim Calculator
If you've suffered an injury at work due to negligence, you may be able to receive compensation by making a personal injury claim. How much compensation you receive from a successful claim will depend on factors including the extent of your injury.
If you would like to know more about what you could receive, an accident at work claim calculator could help. They can provide a rough estimate of the value of your claim. However, they don't always take into consideration every aspect of your case so can only provide a guideline estimate.
To succeed in making a claim, you have to prove:
That your employer owed you a duty of care – All employers owe their staff a duty of care to take reasonable steps to ensure that the work environment, facilities and equipment are safe and secure enough to be used without causing harm. In Great Britain, this duty of care is outlined in The Health and Safety at Work etc. Act 1974.
That your employer's actions breached this duty of care. For example, if your employer provides you with faulty work equipment, like a ladder, that they failed to risk assess.
Thirdly, that this breach of their duty of care caused you to suffer some form of harm. This could be a physical or psychological injury.
Compensation estimates can vary depending on the nature of the injury and how badly it has affected you. If you would like to know more about what compensation you could receive, please refer to the personal injury claims calculator below. If you prefer, contact us for free legal advice using the details above.
Data Breach Compensation
An area of law that's becoming increasingly more important is data breach. With so much of our personal data stored in both physical and digital locations, the risk exists that it could be accessed or exposed without our consent.
The UK General Data Protection Regulation exists to provide greater protection to our personal and sensitive information. It also gives us rights when it comes to taking action if our data is exposed.
It's possible to claim compensation for the psychological impact of a data breach. For example, if you've separated from an abusive ex-partner and moved to an address they don't know about, that ex-partner could receive, in error, correspondence meant for you. This may reveal your new location, leading to you feeling stressed or anxious. You can claim compensation for that distress.
You can also claim data breach compensation for the financial consequences of a breach. So if money has been stolen from your bank account, it's possible to recoup those losses as part of your case.
You can learn more about making a claim on the Data Breach Compensation Expert website. They have many useful guides and resources on the likes of your legal rights, how to report a data protection breach, how long you have to make a claim and what you can include within a compensation payout.
Start Your No Win No Fee Personal Injury Claim
We believe that nobody should be prevented from making a personal injury claim if they've sustained an injury through no fault of their own. Financial barriers and mental pressures may dissuade people from claiming. Your employer, for example, may pressure you into not making a claim against them following an accident. Such behaviour is inexcusable and unjust. You've suffered harm through no fault of your own and have the right to seek recourse.
The cost of making a claim is a concern for many people too, and there are many case when people avoid taking legal action for fear of the associated costs. However, we can remove that stress with our No Win No Fee service. You may have heard this phrase before. It essentially means that:
If your claim does not succeed, you will not have to pay the fees your solicitor has built up in pursuing your case.
You won't need to pay any fees upfront or during the case.
If the claim is a success, your solicitor will deduct what's called a success fee to cover their costs and expenses. This is a small percentage of your compensation award. However, the percentage is capped at a low level, meaning you take away the vast majority of the compensation.
If you'd like to begin a claim today, all you have to do is get in touch with our team. They'll have a chat with you about your case, will advise you on your options, and if they believe you have a good chance of succeeding, they'll connect you to one of our specialist personal injury lawyers from our panel.
Our team of advisers are available 24 hours a day, 7 days per week. You can reach them by:
Giving us a call on 0800 408 7826
Or by using the live chat feature, which you can find in the bottom right corner.
If you'd like our help using the compensation calculator or you'd rather speak to us directly, get in touch with our team today and let us help you in your fight for justice.
What Are The Benefits Of Using A Damages Calculator?
Using a damages calculator to help work out how much compensation you could be entitled to can prove a useful step.
While these tools may seem a little confusing at first, many of them, just like our own, are simple to use. They also provide quick results and may save you from having to speak to a solicitor or law firm about your case.
Our own compensation calculator allows you to enter a range of details about your case and injuries, such as:
When the accident happened – an important fact that helps you understand whether you're within the claims time limit
What injuries you have suffered – sometimes you can suffer multiple injuries. Other damages calculator tools don't always account for more than one injury. The more injuries suffered, the greater the compensation award
Whether you've suffered any financial losses – this can include loss of earnings and the costs of travel and medication associated with the injuries suffered. This can add to the compensation you receive
As you can see, using a tool like the one at the top of this page can give you a terrific insight into the financial side of your claim.
If you're still unsure about using a calculator tool, please get in touch with us. Our advisers can go through it with you and provide more specific advice.
Personal Injury Compensation In The UK
Using our compensation calculator will provide you with further insights into whether or not you have grounds to pursue a claim, as well as how much your injuries could be worth.
However, you may wish to gain a broader insight into the potential value of injuries. To help you achieve this, we've created the table in the next section using the guidelines of the Judicial College.
This organisation, which trains judges in the UK, reviews compensation awards made by the courts for all manner of injuries.
If you'd like to learn more about the process of making a claim after suffering an injury, you may wish to check out PersonalInjuryClaimsUK.org.uk which has a wealth of information and guides. You can find details about how long you have to start a claim, how to find solicitors, what evidence you need, and what compensation could be awarded.
How Much Compensation Can I Claim?
If you'd like to get a breakdown of the different compensation payouts for various injuries, check out the table below.
The figures you can see come from the 16th edition of the Judicial College Guidelines (published in April 2022). They are the latest available figures and make for a handy personal injury payouts guide:
Injury
Severity
Description
Value
Death
Full awareness
Injuries such as severe burns and lung damage that cause loss of consciousness and subsequently death between 2 weeks and 3 months
£12,540 to £23,810
Severe pain followed by unconsciousness
Severe injuries, such as burns or lung damage, causing excruciating pain and subsequent unconsciousness. Death follows within 2 weeks
£10,510 to £10,670
Immediate unconsciousness
A significant injury causing immediate loss of consciousness, with death occurring after around 6 weeks
£3,760 to £4,390
Immediate unconsciousness followed by death within a week
A significant injury causing the victim to lose consciousness, with death following within a week
£1,370 to £2,790
Mental Anguish
Fear of impending death
£4,670
Paralysis
Tetraplegia / Quadriplegia
Ranging from paralysis, apart from mental impairment, leaving the victim requiring help with bodily functions, to those people who continue to suffer pain and have a significant impairment on sensory functions, such as speech
£324,600 to £403,990
Paraplegia
Paralysis involving the bottom half of the body. Higher awards will account for factors such as impact on sexual function, mental harm, and the presence of pain. Consideration is also given to injuries that worsen over time.
£219,070 to £284,260
Brain Damage
Very severe
Awards for the top end of this bracket relate to victims who have limited mental capacity, such as following basic commands like opening and closing eyes. Other factors that justify a higher award include the impact on life expectancy, physical limitation, sensory impairment and the ability to communicate with others
£282,010 to £403,990
Moderately severe
Involves cases of very serious disablement. Impairments may be physical and mental. Factors influencing higher awards include life expectancy, the risk of future deterioration, the ability to communicate, and whether or not there is a risk of developing epilepsy.
£219,070 to £282,010
Moderate
This bracket covers injuries involving intellectual and sensory deficits. A higher compensation award may be made in cases involving severe impairments to senses and intellect, with a significant risk of epilepsy and no prospect of employment. Less severe cases of the same symptoms will attract a lower award and will usually involve less dependence on other people
£43,060 to £150,110
Less severe
A good recovery would have been made with the ability to socialise and work not impacted greatly. Persisting problems may include poor concentration, memory and mood swings, which may impact daily life. A higher award may account for the risk of developing epilepsy
£15,320 to £43,060
Head Injury
Minor
Cases involving minor, if any, damage to the brain. Factors that could justify a higher compensation award include the length of time symptoms persist, the severity of the initial head injury, and the time taken to recover
£2,210 to £12,770
Epilepsy
Established Grand Mal
A seizure bringing about unconsciousness and strong muscle contractions
£102,000 to £150,110
Established Petit Mal
A seizure which results in loss of awareness of surroundings for a period of time. Factors influencing higher compensation include the impact of medication, the duration of medication prescriptions, the impact on life, any other behavioural issues and the medical prognosis.
£54,830 to £131,370
Other Epileptic Conditions
A scenario of one or more discrete epileptic episodes, or the return of minor epilepsy, but with no further risk. Factors influencing the level of compensation include the impact on the victim's education, work, socialising and sporting activity, and also the duration.
£10,640 to £26,290
Psychiatric Damage (Values have a 10% uplift)
Severe
The strongest continuous response to a traumatic event causing the victim to permanently suffer. In this case, their outlook is concerning, with the traumatic event having impacted their life enormously.
£54,830 to £115,730
Moderately severe
This is where the victim suffers greatly, but with a more positive future outlook. A potential traumatic event here could be negligent stillbirth or a difficult birth of a child. And it could see the victim having a permanent disability, as well as affecting the victim's ability to return to work.
£19,070 to £54,830
Moderate
Here, the victim is suffering and has suffered for some time, but their condition will have slowly improved and thus have a positive outlook. Work-related stress could be a factor here.
£5,860 to £19,070
Less severe
This is where the victim has psychiatric damage within specific scenarios, such as anxiety about travelling via aeroplane. And this also considers any disability and any impact on both daily activity and sleep.
£1,540 to £5,860
Post-Traumatic Stress Disorder (PTSD)
Severe
This covers a permanent state of psychiatric disorder in the aftermath of a significantly traumatic event such as a death threat, sexual violation or another assault. In this bracket, PTSD has impacted every aspect of the victim's day-to-day life.
£59,860 to £100,670
Moderately severe
In this case, the PTSD remains serious and the event will have been difficult to handle, but the overall outlook is more positive with professional help as a real option. But the victim is still suffering and will continue to suffer for some time.
£23,150 to £59,860
Moderate
In this case, the victim is suffering from PTSD, but their situation is much better than it once was, and any lingering effects are relatively low in significance.
£8,180 to £23,150
Less severe
Here, the victim has made a full recovery from PTSD within one-to-two years of a traumatic event, with very minor symptoms continuing for the long-term.
£3,950 to £8,180
Eye Injury w/ 10% uplift
Total blindness & deafness
This sees the victim completely losing the sight in both of their eyes as well as complete loss of hearing in both ears. So, this would be the most serious possible injuries affecting the eyes and ears.
In the region of
£403,990

Total blindness
This would see the victim completely losing sight in both of their eyes but retaining their ability to hear.
In the region of £268,720
Loss of sight in one eye with reduced vision in the remaining eye
This sees the victim lose vision in one eye, but with the other eye not fully unusable. However, the higher bracket could be awarded depending on the likelihood of the second eye becoming blind.
£63,950 to £179,770
Total loss of one eye
This is where the victim completely loses their eye. Compensation levels depend on age, the impact on their mental health and the cosmetic damage.
£54,830 to £65,710
Complete loss of sight in one eye
This sees the victim turn blind in one eye. So, this ranges from a small yet permanent impairment within the eye to a total lack of vision. Also, the extent of damage, any inflammation and facial scarring could influence a higher compensation award.
£9,110 to £54,830
Minor
This is where the victim is struck in the eye with an object, is exposed to fumes or smoke, or suffers a liquid splash, with any damage being short- to medium-term.
£3,950 to £8,730
Transient
This is a basic eye injury with the victim making a full recovery within a few weeks.
£2,200 to £3,950
Deafness/Tinnitus
Total deafness & loss of speech
This is where the victim is completely unable to hear, with their speech also compromised. Often, such situations develop from an early age (rubella infection is one possibility), hence speech being impacted as a result.
£109,650 to £140,660
Total deafness
This is where the victim is unable to hear, but with their speech unaffected. A higher award may be given if their speech suffers or if the victim sustains ringing in their ears, which is known as Tinnitus.
£90,750 to £109,650
Total loss of hearing in one ear
This is where the victim is unable to hear in one ear, with Tinnitus, dizziness or headaches influencing a higher compensation award.
£31,310 to £45,540
Partial hearing loss and/or Tinnitus
This covers various scenarios where the victim is partially deaf or suffers Tinnitus. The low end is awarded for slight noise-induced hearing loss (NIHL), with the severity of NIHL and Tinnitus increasing the compensation accordingly.
Up to £45,540
Loss Of Taste & Smell
Total loss of taste & smell
This sees the victim completely lose their ability to taste and smell on a permanent basis, perhaps after a brain injury or an infection.
In the region of £39,170
Total loss of smell & significant loss of taste
In this case, the loss of taste has an impact on the victim, but there isn't a complete lack of functionality for their taste buds.
£32,900 to £39,170
Loss of smell
Here, the victim merely loses their ability to smell, though there is often at least some level of taste loss regardless.
£24,990 to £32,900
Loss of taste
Similarly, this sees the victim solely lose their ability to taste with only a minor impact on their ability to smell.
£19,200 to £24,990
Chest Injury
Total removal of a lung and/or serious heart damage
Often as a result of industrial disease or a traumatic injury, this sees the victim completely lose a lung or suffer serious heart damage alongside this. There would also be permanent and significant scarring surrounding the affected areas.
£100,670 to £150,110
Traumatic injury to chest, lung(s) and/or heart
This sees the victim retain their lungs but with severe damage to the lungs, heart and chest as a whole. Again, there would be scarring, along with a disability, disfunction and life expectancy reduction.
£65,740 to £100,670
Significant damage to chest and/or lung(s)
Here, the victim suffers real damage, with a disability being the eventual result of their injury.
£31,310 to £54,830
Simple damage to chest tissue
This sees the victim suffer basic trauma, such as one penetrating wound, which causes some tissue damage but no permanent loss of function.
£12,590 to £17,960
Toxic fume or smoke inhalation
Here, the inhalation of fumes or smoke damages lung tissue, but not to the depth that there is any dysfunction.
£5,320 to £12,590
Injuries causing a collapsed lung
This sees the victim suffer a collapsed lung, but with them making a complete recovery from the injury.
£2,190 to £5,320
Rib fracture or soft tissue injury
One of these injuries would bring about significant pain and lack of mobility for several weeks.
Up to £3,950
Lung Disease
Lung disability
This situation focuses on a lung condition that deteriorates over time, and with the risks becoming greater in accordance. In this case, the lung disease causes a serious disability for a young person with a premature death being highly likely due to the expected deterioration of their condition.
£100,670 to £135,920
Lung cancer
In this case, the victim suffering lung cancer causes enormous pain, impairment and dysfunction. This can be particularly damaging to an older person.
£70,030 to £97,330
Lung disease
Here, another lung disease such as emphysema gradually impacts and reduces the lungs ability to properly function, as well as causing breathing difficulties, extensive coughing, lack of sleep and limitation on physical activity and quality of life.
£54,830 to £70,030
Breathing difficulties
This is where the victim struggles to breathe, but does not suffer from breathlessness. It requires the victim to often use an inhaler, being unable to handle smoky surroundings, and with their life impacted despite a prognosis that remains unclear.
£31,310 to £54,830
Bronchitis & wheezing
This sees the victim suffering from general symptoms of lung damage, but despite anxiety about their long-term outlook, no permanent damage to functionality is expected.
£20,800 to £31,310
Slight breathlessness
Here, the breathlessness will be minor, with a full recovery expected after several years, and with the impact on day-to-day life being minimal.
£10,640 to £20,800
Other lung injury-related anxiety
This covers bronchitis, wheezing and minor breathlessness where a low level of anxiety brings down the severity of the situation as a whole.
£5,320 to £18,090
Temporary bronchitis aggravation
This is a situation where bronchitis comes and goes for the victim within a number of months.
£2,200 to £5,320
Asbestos-Related Disease
Mesothelioma
This is an asbestos-related lung disease which could be fatal to the victim within a matter of months. It brings about tremendous pain and suffering for the victim, and greatly disrupting their quality of life, generally due to the lining of the lungs or the lining of the abdominal cavity being compromised. Factors influencing a larger compensation payout include duration, severity, the impact of any surgery, chemotherapy, radiotherapy, the nature of the mesothelioma itself, how the tumour has spread and to where, age, and also the impact on their spouse and/or children should the victim pass away. Often, very short periods prior to death for pensioners is amongst the few scenarios likely to bring about maximum compensation.
£63,650 to £114,460
Lung cancer
In this case, the victim suffering lung cancer causes enormous pain, impairment and dysfunction. This can be particularly damaging to an older person.
£70,030 to £97,330
Asbestosis & pleural thickening
This sees the victim suffer from asbestosis and pleural thickening with their level of disability and their increasing breathlessness influencing a potentially higher compensation award. A relatively manageable condition will see the victim receive the lower level of compensation. So, the impact on the quality of life, the severity of the damage and the age of the victim will impact the settlement. The estimation is that 10%-30% of disability damage covers the lower end, with 30%-50% being the moderate bracket, and anything above 50% covering the higher end.
£15,100 to £35,500
Asthma
Severe & permanently disabling asthma
This is where the victim regularly suffers from asthma, causing a permanent reliance on an inhaler, as well as disrupting sleep, continuous strong coughing, impairment of physical activity and a significant impact on their day-to-day life.
£43,060 to £65,740
Chronic asthma
This is a form of asthma which causes the victim's breathing to be compromised, occasional inhaler usage and limitations on employment prospects.
£26,290 to £43,010
Bronchitis & wheezing
This will affect the victim's social life as well as their ability to work, though there could be a significant recovery within a number of years.
£19,200 to £26,290
Mild asthma symptoms
This is where the victim suffers only minor symptoms due to the likes of exposure to a vapour.
£10,640 to £19,200
Mild asthma, bronchitis, colds & chest problems
These are basic health conditions, often resulting from continuous exposure to an unhealthy environment, which a general practitioner can take care of with the victim returning to full health within weeks or months.
Up to £5,150
Male Reproductive System Functional Problems
Total loss of reproductive organs
This is where the man completely loses the organs which he would use to reproduce. The loss of any or all genitalia could result in the victim receiving compensation, especially if they had previously planned to start a family.
In excess of £153,870
Orchidectomy
This is where the victim suffers the loss of one or both testicles. There could be a psychological impact, but it would not remove the man's sexual functions nor would it render him impotent.
£20,070 to £22,580
Impotence for a young man
Also known as erectile dysfunction, this means that the male is unable to sexually function, leaving him sterile. Factors which could influence compensation levels include their age, severity, the impact on their domestic life and whether they had hoped to start a family in the future.
£114,900 to £148,320
Impotence for a middle-aged man
This is the same as above, except that the middle-aged man is older and may already have children.
£6,610 to
£18,680

Sterility
This means that the male is unable to sexually function to the point that he and his partner could have children. These could be surgical, chemical or disease cases, with scarring perhaps being present if it comes about due to trauma. Now, the severity of the sterility, as well as the victim's age, determine the level of compensation.
£56,080 to £71,350
Sterility without impotence
This is where the man can become sterile, but not impotent, meaning that while he cannot contribute towards reproduction, he can still sexually function, particularly for a younger man who wanted children someday.
£17,960 to £36,740
Moderately severe
This is the same as above, except that the middle-aged man is older and may already have children.
£43,010 to £88,750
Minor
This is where the male victim has become sterile, but with the impact on his life being extremely minimal.
£6,610 to £18,680
Female Reproductive System Functional Problems
Infertility due to injury or disease
This is where the female is unable to have children in the aftermath of an injury or due to a disease. This may be accompanied by depression, anxiety, scarring and pain. The impact on the victim's life, as well as their age, their stance on having children (or if they already had children) and whether there was an abortion of a foetus will all influence the compensation award.
£114,900 to £170,280
Infertility due to medical complication
This is where the female becoming infertile is the direct result of a medical problem. In this case, medical negligence could be a key factor if a condition wasn't spotted early enough to prevent infertility. Higher compensation awards are given if there are associated health complications of significance.
£43,010 to £102,100
Infertility without medical complication
This is where the female becomes infertile, but she either already has children or was not planning to have any more children. However, there could still be psychological damage, hence the higher compensation awards in this bracket.
£17,960 to £36,740
Unwanted pregnancy due to failed sterilisation
This is where an attempted sterilisation brings about an unplanned pregnancy, but with the victim not suffering any mental health damage.
In the region of £10,200
Ectopic pregnancy without infertility
This is where there is an unnecessary delay in the diagnosis of an ectopic pregnancy, but with the victim still remaining fertile.
£3,390 to £20,430
Digestive System Problems
Damage from a traumatic injury
This is where the digestive system, and potentially the nearby reproductive organs, are harmed after suffering trauma. The lower end covers stab wounds, lacerations or harshly-tight seatbelts, while severe indigestion as a result of physical strain explains the middle bracket, and with significant damage providing constant pain and discomfort being the higher bracket.
£6,610 to £61,910
Illness/disease from a non-traumatic injury e.g. food poisoning
This is where the impact of a non-traumatic injury towards the digestive system is less serious but still impactful to the victim. The lower end covers general pains, cramps and diarrhea, with escalations being food poisoning that covers significant stomach cramps requiring hospital treatment, then serious yet short-term food poisoning and diarrhoea accompanied by vomiting, and finally severe toxicosis bringing up severe pain, diarrhoea, a fever, vomiting and potentially several weeks of hospital treatment, as well as potential consequences such as irritable bowel syndrome (IBS), incontinence and haemorrhoids.
£910 to £52,500
Kidney Injury
Serious & permanent damage to or loss of both kidneys
This is where the kidneys have become damaged to the point of no longer functioning and potentially requiring a surgical removal, as well as a subsequent transplant of another kidney in the future.
£169,400 to £210,400
High risk of future kidney problems
This is where the victim's kidney injury greatly increases the risk of developing serious kidney problems in future, such as a urinary tract infection or a complete loss of function.
Up to £63,980
Loss of one kidney
This is where one kidney is damaged enough to require a removal, but with the other kidney still remaining functional.
£30,770 to £44,880
Bowel Injury
Double incontinence
This is where the victim has completely lost bowel functionality as well as a total loss of urinary function and control. There may be other associated medical complications as well.
Up to £184,200
Total loss of function
This is where the victim's bowels alone lose their complete function, and with them having to use a colostomy bag from that point onwards.
Up to £150,110
Faecal urgency & passive incontinence
This is where the victim's sudden need to empty their bowels and their occasional incontinence causes great embarrassment and distress. Often, this comes about after the victim gives birth due to the bowels being damaged during the birth itself.
In the region of £79,920
Severe abdominal injury
This is where the victim suffers abdominal damage that results in the bowels becoming somewhat dysfunctional, as well as a temporary requirement to use a colostomy bag, scarring and potential restrictions on diet and also employment.
£44,590 to £69,730
Penetrating injuries
This is where the victim suffers injuries to the bowels that leave some lasting damage, but with them otherwise gradually being able to have fully functioning bowels and full control of their bowels in the future.
£12,590 to £24,480
Bladder Injury
Double incontinence
Bladder injuries often receive higher compensation awards than bowel injuries, and this is generally due to carcinogenic exposure. In this case, the injury sees the victim suffer both a complete loss of bowel functionality also a total loss of urinary functionality. There may be further associated health complications too.
Up to £184,200
Total loss of function
This is where the victim completely loses the ability to control their bladder due to a loss of function.
Up to £140,660
Serious impairment
This is where the victim's ability to control their bladder suffers a serious compromise, with pain and incontinence being amongst the consequences.
£63,980 to £79,930
Injury w/ some lasting damage
This is where the bladder suffers damage, but with a near-full recovery expected. However, there is an additional category for the risk of cancer developing. If this stems from bladder damage, even if the bladder itself remains functional and under control, This could see the victim receiving anything from £44,110 to £64,990, or £48,520 to £71,490 when considering the 10% uplift.
£23,410 to £31,310
Spleen Injury
Loss of spleen with risks of infection & damage
This is where the victim loses their spleen and with an ongoing risk that this could result in infections and further damage to the victim's immune system.
£20,800 to £26,290
Loss of spleen without risks of infection & damage
This is the same as above, except that there would be no concerns about further infections or damage.
£4,350 to £8,640
Hernia Injury
Continuing pain and/or restrictions for physical activity
This is where the victim suffers a hernia injury that results in continuous pain and/or restrictions on their physical activities, sporting activities or even employment once the hernia is corrected.
£14,900 to £24,170
Direct inguinal hernia
This is a hernia injury where the hernia hadn't sustained any problems beforehand, and with some risk of a recurrence remaining.
£7,010 to £9,110
Uncomplicated indirect inguinal hernia
This sees an injury to a hernia which had seen previous damage, and with no other damage to the abdominals or other surrounding areas.
£3,390 to £7,230
Neck Injury
Severe
This is a neck injury of the highest severity. The lowest level would be fractures, dislocations or other significant damage to soft tissues within the neck, as well as ruptured tendons causing chronic conditions and permanent disabilities. Meanwhile, the middle bracket would be damage to the brachial plexus and/or significant loss of movement within the neck. And the top bracket could leave the victim suffering incomplete paraplegia or permanent spastic quadriparesis, and with limited or no neck movement, despite having to wear a neck collar 24/7 for several years. There may also be significant headaches to accompany their pain. The extent of the damage, the victim's age and the impact on their life and life expectancy all influence the potential compensation award.
£45,470 to in the region of £148,330
Moderate
This is a neck injury of lower severity, but with a major impact on the victim's life nonetheless. The lowest level would be the acceleration or exacerbation of a pre-existing condition for less than five years. Meanwhile, the medium bracket covers soft tissue or wrenching injuries and disc lesions causing cervical spondylosis, movement restrictions, continuous pain, stiffness and potential surgery. And the top bracket could require spinal fusion surgery as well as chronic conditions and a high risk of further, more damaging trauma in the future.
£7,890 to £38,490
Minor
This covers the lowest end of neck injuries, though the victim still suffers. This ranges from a basic injury that allows for a full recovery to a longer recovery fo 3-12 months or an even longer recovery window of 1-2 years.
Up to £7,890
Back Injury
Severe
This is the strongest back injury that a victim could suffer based on the potential consequences. At the lowest end, this could be a disc lesion or vertebral fracture causing a chronic condition, resulting in continuous pain, lack of agility, sexual dysfunction, depression and potential arthritis. Medium-level cases cover the likes of orthopaedic back injuries with nerve root damage, a lack of mobility and minimal bladder and bowel functionality, along with further sexual problems and scarring. And the top level covers extreme pain and disability due to incomplete paralysis and a loss of control for the bladder, bowel and sexual organs.
£38,780 to £160,980
Moderate
This covers a back injury stemming from the likes of a ligament disturbance causing backache, soft tissue injuries causing a previous back condition to worsen, prolapsed discs requiring a laminectomy, a compression or crush of the lumbar vertebrae with a significant risk of osteoarthritis, a traumatic spondylolisthesis and a prolapsed intervertebral disc with surgery as the necessary treatment.
£12,510 to £38,780
Minor
This is a back injury that covers relatively minor damage to the vertebrae such as sprains, strains, basic soft tissue injuries, disc prolapses, soft tissue injuries and fractures., The level of compensation depends on the recovery window, as recuperation could take anything from 3 months to 5 years.
Up to £12,510
Shoulder Injury
Severe
This is the most severe shoulder injury, with the brachial plexus perhaps suffering permanent damage, as well as related damage to the neck and arms.
£19,200 to £48,030
Serious
This is any significant damage such as a shoulder dislocation with great pain in the neck and elbow, and with persistent symptoms remaining after rotator cuff surgery.
£12,770 to £19,200
Moderate
This is where the victim suffers frozen shoulder causing minimal movement and maximum discomfort for around two years, as well as soft tissue injuries that are persistent but not permanent.
£7,890 to £12,770
Minor
This is a basic soft tissue injury within the shoulder, with the compensation depending on the recovery window, as this ranges from 3 months to 2 years.
Up to £7,890
Clavicle fracture
This is a basic fracture of the collarbone, with the extent of damage, the age of the victim and the potential long-term impact of the injury dictating the level of compensation awarded.
£5,150 to £12,240
Pelvis & Hip Injury
Severe
At their most severe, injuries to the hip and pelvis are as impactful as a leg amputation. At the lower end of this level, it could be an acetabulum fracture causing degeneration and instability within the leg, as well as requiring an osteotomy and hip replacement surgery, or the fracture of an arthritic femur which may require more than one operation for a hip replacement. On the medium level, it could be a pelvis dislocation resulting in impotence or a ectopic bone forming around the hip after a trauma. Finally, the top level covers a major pelvis fracture, a dislocation of the lower back joint, a ruptured bladder, spondylolisthesis of the lower back joint and the need for spinal fusion surgery. There could also be permanent disabilities that greatly limited the victim's mobility in the aftermath.

£39,170 to £130,930
Moderate
An injury on this level could still require hip replacement surgery and with a possibility of further surgery in the future, but with most serious symptoms taken care of, thus reducing the likelihood of a permanent disability.
£12,590 to £39,170
Lesser injuries
These are injuries with little to no disability and no requirement for hip replacement surgery, as well as minimal soft tissue injuries bringing about a full recovery.
Up to £12,590
Arm Amputation
Loss of both arms
This is where the victim requires both of their arms to be surgically removed via amputation to prevent the spread of infection after a severe trauma to each arm. It essentially leaves the victim helpless in its aftermath. But the circumstances, age, impact on life and the potential for using prosthetics will dictate the level of compensation awarded.
£240,790 to £300,000
Loss of one arm
This is the same situation except with only one arm being removed. So, while the victim's mobility is still heavily compromised along with the impact on their life, they do have more freedom than if they were to lose both arms.
£96,160 to £137,160 or more
Arm Injury
Severe
These are arm injuries not requiring amputation but which could still be very serious and compromising to the victim's mobility. An example of this is a serious brachial plexus injury.
£96,160 to £130,930
Serious
This is where the victim suffers a serious fracture to one or both of their forearms, and with a subsequent permanent residual disability of significance.
£39,170 to £59,860
Moderately serious
This is a serious arm fracture, but despite the victim having a subsequent disability, they are able to make a near-complete recovery.
£19,200 to £39,170
Moderate
This is a basic fracture of the forearm with no lasting disability and a full recovery.
£6,610 to £19,200
Elbow Injury
Severely disabling injury
This is an elbow injury which leaves the victim with a permanent disability in the joint, essentially rendering the arm as immobile, prior to surgery.
£39,170 to £54,830
Moderately serious
This is an elbow injury which causes a loss of function but without a disability nor the need for surgery.
£15,650 to £32,010
Moderate or minor
This covers most elbow injuries, with the likes of general fractures and tennis elbow being the familiar situations here. These are elbow injuries with no permanent damage and no loss of function. The recovery time could be anything from less than 12 months to more than 3 years, and this determines the potential compensation.
Up to £12,590
Wrist Injury
Complete loss of function
This is where a wrist injury has led to the wrist itself no longer being functionable, one example being due to an arthrodesis.
£47,620 to £59,860
Injury causing significant permanent disability
This is where the wrist injury has caused serious permanent disabilities, but with some movement still possible.
£24,500 to £39,170
Less severe injury with some permanent disability
This is where the permanent disability is only minor, and with the likes of pain and stiffness being the major symptoms.
£12,590 to £24,500
Minor injury with longer recovery
This is where the victim takes longer to recover, but is able to recover without any future disabilities.
£6,080 to £10,350
Uncomplicated Colles' fracture
This is a straightforward fracture of the distal forearm with a full recovery.
In the region of £7,430
Very minor
This is a very basic fracture, which can either be non displaced or minimally displaced. The arm is plastered for several weeks, and a full recovery comes within a year.
£3,530 to £4,740
Hand Injury
Total or effective loss of both hands
This is an extremely serious injury that leaves the victim having to see both hands amputated, or to have them both rendered as unusable. Only if no effective prosthesis is available could the claimant receive the top amount of compensation.
£140,660 to £201,490
Serious damage to both hands
This is where the victim's hands are damaged badly enough to suffer a permanent cosmetic disability and a major lack of functionality.
£55,820 to £84,570
Total or effective loss of one hand
This is where only one hand requires amputation surgery after a crush or a similar trauma, but with the victim still suffering greatly, not least due to a reduction in mobility.
£96,160 to £109,650
Amputation of index & middle and/or ring fingers
This is where one or more fingers receive amputation after a crush or trauma. As a result, the hand is unable to effectively grip, and thus it becomes largely (but not entirely) unusable.
£61,910 to £90,750
Serious
This is where the victim suffers a hand injury that results in there only being 50% strength and functionality moving forward. One example is where fingers are amputated but then reattached, albeit with a noticeable shape deformity.
£29,000 to £61,910
Severe finger fracture
This is where the finger is broken badly enough that it has to be partially amputated, as well as a reduction in grip and functionality.
Up to £36,740
Less serious
This is where the hand suffers a crush that greatly reduces its functionality, but with surgery not being a requirement.
£14,450 to £29,000
Moderate
This covers crush injuries, deep lacerations, penetrating wounds and soft tissue injuries. Only if surgery fails and permanent disabilities come about would the victim receive the top end of compensation.
£5,720 to £13,280
Total & partial loss of index finger
This is where the index finger is injured enough that it becomes deformed and thus impairs potential grip and dexterity. If the finger is removed altogether, the highest end of compensation could be awarded.
£12,170 to £18,740
Index finger fracture
This is where the index finger suffers a fracture and doesn't require amputation, but with a deformity in shape nonetheless.
£9,110 to £12,240
Serious injury to ring or middle fingers
This is the same as above, except that it covers the ring finger. It could also see the middle finger having to be amputated, but its reduced significance for the hand's mobility and grip brings about a reduced compensation award compared to other fingers.
£10,320 to £16,340
Loss of terminal phalanx of ring or middle fingers
This is where the sufferer has the area covering the top three bones of the finger, known as the terminal phalanx, amputated on the fingers in question.
£3,950 to £7,870
Amputation of little finger
This is where the smallest and weakest finger requires amputation due to a crush or trauma.
£8,640 to £12,240
Loss of part of little finger
This is where only part of the little finger has to be removed after a serious injury.
£3,950 to £5,860
Amputation of ring & little fingers
This is where both of the two fingers on the edge of the hand parallel to the thumb require amputation.
In the region of £21,810
Amputation of terminal phalanges of index & middle fingers
This is where the top edges of the fingers in question are removed.
In the region of £24,990
Loss of thumb
This is where the thumb has to be amputated after a serious injury. Given the thumb's importance towards the hand being able to grip, this could be a particularly significant loss.
£35,520 to £54,830
Very serious thumb injury
This is where the thumb has been almost severed but not amputated, essentially rendering it unusable and deformed. This also covers a situation where the thumb is amputated albeit through the interphalangeal joint.
£19,600 to £35,010
Serious thumb injury
This is where the tip of the thumb may be amputated or where the nerves within the thumb are seriously damaged. And this could leave the thumb cold, ultra-sensitive and lacking any grip or dexterity.
£12,590 to £16,760
Moderate thumb injury
This is an injury to the thumb whereby an arthrodesis of the interphalangeal joint is a requirement. This could impair the sensations within the thumb as well as causing a deformity in shape and dysfunctionality.
£9,670 to £12,590
Severe thumb dislocation
This is where the thumb is severely dislocated, but with the damage falling short of requiring an amputation.
£6,340 to £7,780
Minor hand, finger & thumb injuries
This is any basic fracture to the hand, finger or thumb whereby a full recovery should happen within six months.
Up to £4,750
Vibration Injury
Severe
This covers Vibration White Finger (VWF) and/or Hand-Arm Vibration Syndrome (HAVS), conditions that slowly develop and which could leave the phalanges of the fingers extremely sensitive to cold temperatures, thus making them temporarily unusable in terms of grip, dexterity and functionality. The most serious situation concerns a younger sufferer whereby the vibration reduces their employment opportunities and greatly impacts their day-to-day life.
£31,640 to £38,430
Serious
On this level, the vibration condition is significant enough to disrupt work and daily life, with numerous attacks occurring throughout a typical year.
£16,760 to £31,640
Moderate
This level covers middle-aged sufferers with a maintenance or alteration in employment to accommodate for the condition, and with attacks occurring only during times of cold weather.
£8,640 to £16,760
Minor
This level covers older sufferers and those whose work isn't compromised by the condition, and with the condition only appearing sporadically.
£2,990 to £8,640
Work-Related Upper Limb Disorders
Continuing bilateral disability
This covers a range of disorders impacting the upper limbs within the body. They include Tenosynovitis, De Quervain's Tenosynovitis, Stenosing Tenosynovitis, Carpal Tunnel Syndrome and Epicondylitis. The impact of the injury, the symptoms, the severity, any surgery, the victim's age and how to potentially avoid a recurrence all influence the compensation awarded. At the top level, the situation is continuous and causes a disability which means the victim is unable to work.
£21,910 to £23,130
Continuing disability with fewer symptoms
This is the same as above, except that the symptoms are lower in number, frequency and severity.
£14,900 to £16,340
Long-term but not permanent symptoms
This is where the victim suffers for a long time, but with most if not all symptoms disappearing within three years.
£8,640 to £10,750
Complete recovery
This is where the victim recovers within a few weeks or a few months.
£2,200 to £3,530
Leg Amputation
Loss of both legs
This is where the victim suffers injuries to both legs which are so severe that the legs require amputation surgery. As a result, their future mobility is greatly impacted. Those who are unable to receive functional prosthesis in place of their legs would be able to claim for the highest figure on this level.It could be that one leg is amputated above the knee, with the other leg amputated below the knee. And other factors influencing the compensation awarded include pain, psychological trauma and potential degeneration in the spine and hips in the future.
£240,790 to £282,010
Below-knee amputation of both legs
This is where both legs are amputated below the knees. As a result, it is more feasible for the victim to receive appropriate prosthesis to use.
£201,490 to £270,100
Above-knee amputation of one leg
This is where only one leg is amputated, with the amputation removing the leg above the knee.
£104,830 to £137,470
Below-knee amputation of one leg
This is where only one leg is amputated, with the amputation removing the leg below the knee.
£97,980 to £132,990
Leg Injury
Most Serious
This covers a leg injury which doesn't require amputation, but with the damage being equally as serious. Examples are the l;eg being extensively degloved, a gross shortening of the leg and extensive bone grafting after fractures within the leg don't unite.
£96,250 to £135,920
Very serious
This is a leg injury which causes permanent mobility difficulties, which could require the continuous usage of crutches or mobility aids for the rest of the victim's life. A deformity in shape and fractures requiring years to fully heal are also possible. Additionally, it might cover arthritis within a joint that requires future surgery.
£54,830 to £87,890
Serious
This covers a serious compound or comminuted fracture to joints or ligaments thus bringing about instability, being unable to place weights on the legs, scarring and the acceleration of arthritis.
£39,200 to £54,830
Moderate
This covers multiple or complicated fractures or crushes to a single limb.
£27,760 to £39,200
Less serious
This covers a range of other leg injuries. These range from a basic fracture to the tibia or fibula to a soft tissue injury, as well as a basic femur fracture, all of which should bring about a full recovery. But an injury of this nature which only brings about a partial recovery could achieve the top level of compensation in this bracket.
Up to £27,760
Knee Injury
Severe
This covers a range of knee injuries that are strong enough to be debilitating to the victim, both at the time and moving forward. The lower end refers to continuous pain or a minor disability after a knee injury, along with reduced mobility and functionality. There is also the possibility of limb degeneration and potential future surgery. Then, there is a leg fracture extending into the knee and causing great pain and a greater loss of dexterity on a permanent basis, with the victim becoming prone to osteoarthritis and at risk of arthroplasty. Finally, the top end covers a major knee injury disrupting the knee joint, osteoarthritis having already developed, ligament damage, long-term treatment, dysfunction and the need for an arthroplasty or arthrodesis.
£26,190 to £96,210
Moderate
This covers knee injuries which are still impactful but less serious overall. They range from twists, bruises and lacerations of the knee, along with continuous aching, pain and discomfort, to dislocations, torn cartilages, meniscus tears and related minor disabilities due to instability and general muscle weakness. This also includes pre-existing knee conditions which are expected to worsen in the coming years due to the injury.
Up to £26,190
Ankle Injury
Very severe
Ankle injuries of the highest severity are rare and low in number, but they do happen. Examples include a transmalleolar fracture bringing about significant soft tissue damage, as well as a shape deformity and the prospect of a future amputation.
£50,060 to £69,700
Severe
This covers any ankle injuries requiring lengthy treatment and recuperation, with pins and plasters inserted into the ankle, as well as a noticeable residual disability that greatly harms the victim's ability to walk. A failed arthrodesis, the potential for osteoarthritis, scarring, lack of sleep, special footwear requirements and the impact on employment opportunities are all factors which could influence the final compensation award.
£31,310 to £50,060
Moderate
This covers general fractures and ligament tears which result in minor disabilities impacting walking surfaces, standing and walking duration periods and difficulties in climbing stairs.. There could also be scarring, as well as a risk of osteoarthritis in the future.
£13,740 to £26,590
Modest Injuries
This covers basic fractures, ligament injuries and sprains to the ankle. The recovery period and any lasting pain or discomfort will determine how much compensation the sufferer may receive.
Up to £13,740
Achilles Tendon Injury
Most Serious
This is the strongest achilles tendon injury, whereby the tendon and peroneus longus muscle severity cause swelling, cramp and a lack of movement which could impact future sports participation.
In the region of £38,430
Serious
This is where the tendon injury is successfully repaired via surgery, but with continuous muscle weakness, movement restriction, a limp and scarring with little chance of the condition improving.
£24,990 to £30,090
Moderate
This covers partial ruptures or other major injuries to the tendon, with the severity, recovery window, treatment options, scarring and continuous pain or disability development impacting the compensation awarded.
£12,590 to £21,070
Minor
This is where the ankle turns significantly enough to cause basic tendon damage and ankle instability, though the long-term impact after recovery should be very minimal.
£7,270 to £12,590
Foot Injury
Amputation of both feet
This is where the victim requires both feet to be amputated, thus greatly impacting their mobility and potential work opportunities.
£169,400 to £201,490
Amputation of one foot
This is where the victim only requires one foot to be amputated, though their impact on their life is still very significant.
£83,960 to £109,650
Very severe
This is where the victim suffers a foot injury that brings about a significant permanent disability, as well as severe pain on a daily basis. So, one option could be a traumatic forefoot amputation with a possibility of a complete amputation required in the future, along with a possible significant exacerbation of an existing back condition.
£83,960 to £109,650
Severe
This is where both heels suffer a major fracture, thus greatly impacting the victim's mobility and causing enormous pain. Typical examples could include heel fusion, severe degloving, ulceration, extensive surgery, osteoporosis or a separate disability.
£41,970 to £70,030
Serious
This covers less serious ankle injuries but with there still being repeated pain due to traumatic arthritis and the possibility future arthritis, along with extensive treatment and potential fusion surgery.
£24,990 to £39,200
Moderate
This covers any displaced metatarsal fractures causing permanent deformity and ongoing symptoms, as well as possible osteoarthritis and surgery in the future.
£13,740 to £24,990
Modest
This covers basic metatarsal fractures, ligament ruptures and puncture wounds, with typical symptoms include a continuous limp, aching and pain.
Up to £13,740
Toe Injury
Amputation of all toes
This covers all of the victim's toes being amputated, with the trauma of the amputation and the severity of losing the forefoot all impacting both mobility and, consequently, compensation.
£36,520 to £56,080
Amputation of great toe
This is where the victim only loses one toe, but it is the big toe and thus the victim's ability to walk is greatly compromised.
In the region of £31,310
Severe
This is where the victim suffers a crush injury either causing the amputation of one or multiple toes, though not the great toe, or where the damage is just beneath a requirement for amputation (partial amputation is still only possible). There could also be a bursting wound and further damage causing significant ongoing symptoms.
£13,740 to £21,070
Serious
This covers the great toe suffering major damage or a crush, as well as fractures to multiple toes. There might be a subsequent permanent disability causing pain, scarring and discomfort, with the potential of unsuccessful operations and persisting sharp pains helping to hoist the victim to a higher compensation award.
£9,600 to £13,740
Moderate
This covers basic toe fractures, as well as the possible exacerbation of a pre-existing toe condition, as well as laceration to one or more toes.
Up to £9,600
Complex Regional Pain Syndrome (CRPS)/Reflex Sympathetic Dystrophy
Severe
This is a condition that brings about intense and burning pain, which makes the limb hard to move or even to touch. At a severe level, there could be a poor prognosis, with the chances of working being greatly impacted if not totally removed. It could require continuous care and cause psychological problems. And if this extends to other limbs, the top award for this bracket may be given.
£52,500 to £84,010
Moderate
Here, the condition covers situations where the symptoms are present for a good while, but with a more positive outlook that suggests future improvement. And this could include the victim being able to resume work, with only minor care needs.
£28,030 to £52,500
Other Pain Disorders
Severe
This is where symptoms for other pain disorders are noteworthy and continuous, impacting the victim's ability to work and thus requiring specialist care and assistance. Fibromyalgia is a good example of one pain disorder which could meet the criteria here.
£42,130 to £62,990
Moderate
This covers ongoing symptoms but of reduced significance and with a lower impact on the victim's day-to-day life and ability to work. Those who make a complete recovery would receive the smallest amount, but those whose recovery may not reach 100% and/or with the symptoms remaining fairly significant could achieve the higher award.
£21,070 to £38,490
Skeletal Injuries
Le Fort Fractures of Frontal Facial Bones
This is a fracture of the bones within the middle of the face, thus impacting the cosmetic appearance of the face as a result.
£23,810 to £36,740
Multiple fractures of facial bones
This is where numerous bones within the face are broken, causing a permanent facial deformity.
£14,900 to £23,950
Fractures of nose or nasal complex
This is where the nose or nasal region are broken sufficiently to require multiple surgeries, as well as permanent airway damage, breathing difficulties, nerve damage and/or a facial deformity. A basic displaced recovery providing a full recovery achieves the lowest award, whereas a larger long-term impact with a less than 100% recovery achieves the higher award.
£1,710 to £23,130
Fractures of cheekbones
This is where the cheekbones are fractured sufficiently to require surgery. At the low end, the victim makes a complete recovery. But for moderate injuries, reconstructive surgery could also be a necessity. And for the highest end, the victim may have a permanent impact, such as paraesthesia within the cheeks or the lips.
£2,320 to £15,780
Fracture of jaw
This is a jaw fracture covering various severity levels. At the low end, the injury is a basic fracture causing immobilisation but with a full recovery. But at the middle level, there could be lasting consequences such as difficulty eating food and paraesthesia within the jaw. Lastly, there is the highest level, with the victim having severe fractures in multitude along with continuous severe pain, paraesthesia and a risk of arthritis within the joints.
£6,460 to £45,540
Teeth damage
This often covers situations where dental treatment is a requirement after an injury. The low end payouts cover losing one tooth at the back of the mouth, and also losing or suffering serious damage to one front tooth. Then, the medium level handles the loss of or severe damage to two or more front teeth. And the highest award covers severe and ongoing chronic tooth pain, which sees the teeth as a whole gradually and seriously deteriorate.
Up to £38,130
Facial Disfigurement
Very severe scarring
This covers any major facial scarring, particularly amongst younger victims, where the disfigurement is very noticeable and the psychological impact is significant.
£29,780 to £97,330
Less severe scarring
This covers a situation where the scarring remains very noticeable, with the victim still suffering a heavy psychological disorder as a result.
£17,960 to £48,420
Significant scarring
This covers a situation where plastic surgery handles the worst of the facial disfigurement, though there is still a cosmetic disability and a noticeable psychological reaction for the victim.
£9,110 to £30,090
Less significant scarring
This covers a situation where there is only one noticeable scar and it can be camouflaged, or there are several smaller scars which don't greatly alter the victim's facial appearance.
£3,950 to £13,740
Trivial scarring
This covers a situation where the scars are very small and barely noticeable.
£1,710 to £3,530
Other Scarring
Numerous notable scars or one large distinguishing scar
This covers a situation where the victim has numerous significant laceration scars or one particularly noticeable disfigurement scar. The scarring could be on the arms, legs, hands, back or chest.
£7,830 to £22,730
Scarring after exploratory laparotomy despite no serious internal injuries
This covers a situation where there has been an exploratory laparotomy but with no noticeable internal injuries, so the award relates to the operation and the resultant scarring.
In the region of £8,640
One noticeable scar or several minor scars
This covers one particularly noticeable scar or a number of superficial scars. They could be on the legs, arms or hands, with only a minor cosmetic impact.
£2,370 to £7,830
Burns
Burns and resultant disfigurement to body
Significant burn injuries covering over 40% of the body. There is likely to be pain and ongoing physical and psychological difficulties. A higher award will be justified in cases where burns are of a full thickness, whether surgery is needed or not, any resulting physical disability, and the psychological impact.
Likely to exceed £104,830
Burns and resultant disfigurement to body
Burn injuries that cover less than 40% of the body. Injuries are likely to be less significant, with surgical intervention less likely to be required, psychological impacts will not endure for too long, and the outlook for recovery is favourable.
Unlikely to exceed £104,830
Damage To Hair
Serious
Injuries leading to dermatitis, eczema or burning of the scalp causing dry and brittle hair, leading to loss. This may, in turn, cause distress, depression and loss of confidence, impacting social life. In more serious cases, there may be a poor prospect of re-growth, the requirement for skin grafts, or surgical intervention.
£7,340 to £11,020
Minor
Minor hair loss, such as patches of baldness with a good outlook of a full recovery. It will also account for alopecia induced by stress. A full recovery will be made within 2 years.
£3,950 to £7,340
Dermatitis
Dermatitis of both hands
Typical symptoms include cracked and sore hands, pain and discomfort when moving the hand, impacting day to day duties like cleaning and carrying out job duties. There may be some psychological impact too which could justify a higher award. Symptoms may last for some years, and if so, would attract a higher award too.
£13,740 to £19,200
Dermatitis of one hand
Symptoms such as cracked and broken skin, with oozing sores and pain when moving affecting one hand. A higher award could be justified if the injury impacts the dominant hand, as well as the duration of time symptoms last for.
£8,640 to £11,410
Skin Conditions
Itching, irritation and/or rashes to one or both hands
Symptoms will include rashes, itching or irritation to one or both hands, but resolve within a few months of treatment. This can also account for short-lived aggravations of pre-existing injuries.
£1,710 to £3,950
Other Minor Injuries
Full recovery within 7 days
Covers the likes of travel anxiety and minor scarring symptoms that resolve within a week
A few hundred pounds to £690
Full recovery within 28 days
Very minor travel anxiety and injuries, such as a small cut with no risk of leaving a scar. Full recovery will be made within 28 days.
£690 to £1,370
Full recovery within 3 months
The likes of travel anxiety with some minor physical injury that resolves in full within 3 months.
£1,370 to £2,450
Please note that we cannot predict with certainty the level of compensation you could be awarded. Many factors go into a claim calculation, such as the severity of the injuries and whether or not there are any weaknesses in a case, such as an absence of evidence.
It's therefore always best to discuss your case and your compensation calculation with a qualified solicitor. They can vet your case and provide you with free legal advice.
If you have any questions at all about using our damages and compensation calculator tool, please get in touch.
Frequently Asked Questions (FAQs)
If I've sustained a work injury, will a claim calculator help me?
Our injury claim calculator can help you understand how much you could be awarded due to injuries sustained in a variety of scenarios. It can work out an approximate value for injuries caused by a workplace accident, road traffic accident, or even an accident in a public place. You could also use the calculator at the top of the page to see how much a medical negligence injury could be worth in a successful claim.
Our advisors can give you a personalised evaluation too. The more we know about your circumstances, the more accurate this estimate is likely to be. Speak to us today to find out more.
Does a claim calculator include everything?
Some claimants may also be eligible to receive special damages. Whilst general damages are awarded for the pain and suffering caused by your injuries, special damages address certain financial losses.
For example, you may suffer a loss of earnings should your ability to work be compromised. Another example could be the cost of prescription medication such as painkillers.
If so, and you have the evidence to support your claim, these amounts could be reimbursed to you. The figure is known as a special damages payment. Get in touch to find else what else you could be reimbursed for.