By Stephen Taylor. Last Updated 28th October 2022. If you suffer a broken tooth in an accident that wasn't your fault, you could make a compensation claim. To do so, you're likely to seek legal advice. So, you may find this guide helpful. We'll be covering a case study for an £8,000 payout on a broken tooth injury, which also handles financial losses, care claims, general and special damages, compensation calculations and No Win No Fee agreements.
Before reading on, though, remember that you can contact our specialist team anytime about your accident, and they will then link you with our panel of personal injury lawyers. From there, they could then handle your claim for a broken tooth.
So, call 0800 408 7826, use our Live Chat feature or complete our online form. And don't forget that our advisors are accessible 24 hours a day, 7 days a week.
Meanwhile, you can click the headings below to jump to a section of your choice.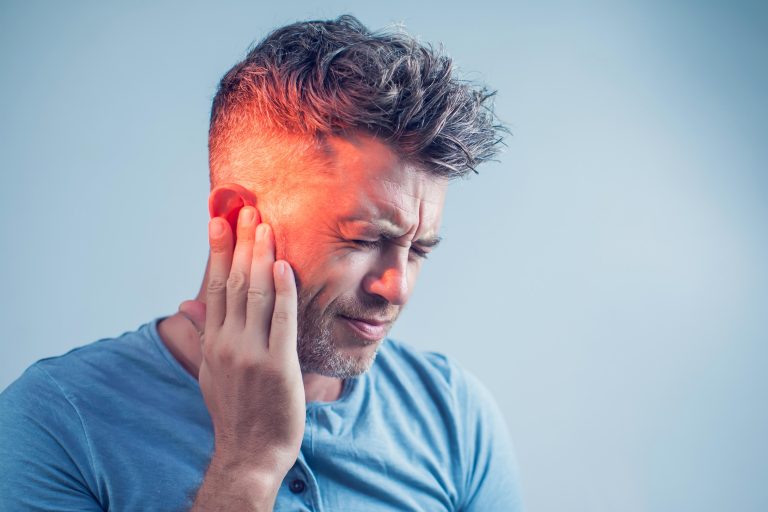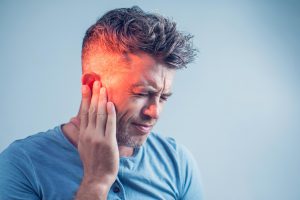 Choose A Section
A Guide To Broken Teeth Compensation Claims
If your tooth is broken due to someone else's negligence, you could begin to think about seeking justice. This guide will explain the criteria to keep in mind, along with:
The different mouth injuries

The financial losses from breaking a tooth

A breakdown of care claims

General and special damages

A case study of an £8,000 compensation payout

Compensation calculators

No Win No Fee agreements
For all cases involving mouth injuries, there is a time limit, so you would have 3 years to claim from the date you suffered your broken tooth. And for a child (someone aged under 18) or a victim who lacks the mental capacity to claim, a close relative or another appointed representative could act as their litigation friend to process the claim on their behalf.
Find out more about speaking to our expert team today.
Are There Different Mouth Injuries?
Yes, there are various types of mouth injuries. A chipped, broken or cracked tooth are the main examples when we're specifically referring to teeth. The severity would depend on the impact of the accident, as would the resulting medical treatment. Apart from teeth damage, there are other examples of mouth injuries. They include cuts to the tongue, upper lip and lower lip. In serious cases, there could be damage to the tonsils or the back of the throat.
To successfully make a negligence claim after teeth damage, you must meet the following three criteria:
You were owed a duty of care by a third party

But a breach in that duty of care caused an accident

And that accident resulted in you suffering a mouth injury.
Now, there are three general scenarios that we can help you with which could lead to a broken tooth. There's employer's liability (EL), which covers any workplace accidents. The Health and Safety at Work etc. Act 1974 states that an employer should so far as reasonably possible uphold the health, safety and wellbeing of their employees. An accident at work could cause a broken tooth due to a trip or a fall on an uneven surface. Such a situation may indicate a breach of the duty of care, possibly leading to a broken tooth at work claim. And the result could be a work injury payment.
Then there's public liability (PL), which handles any accidents in a public place. The Occupiers' Liability Act 1957 notes the duty of care on those in control of the area to prevent accidents in public places. Yet public parks and play parks alone provide numerous obstacles which could lead to an accident. It could even happen in an unexpected location; you may suffer a broken tooth in a restaurant, for example. If you're injured in a public place, that could be a duty of care breach and warrant a public accident claim. Meanwhile, public liability insurance may also be a factor, especially for any public liability claims made against the council.
And there's a road traffic accident (RTA). According to the Highway Code, all drivers have a duty of care to each other and to vulnerable road users, including pedestrians and cyclists. An unexpected collision could see a breach in the duty of care owed to you by a third party. After all, the fallout could be tooth damage suffered in a car accident and this would potentially result in a car accident claim. And a broken tooth may be one of multiple injuries, meaning you may file a multiple injury claim. 
But rather than going through this problem by yourself, speak to our friendly team. They can put you in touch with our panel of personal injury lawyers, so take the first step today by using our contact form.
Can I Suffer Financial Loss From Broken Teeth?
Financial losses after an accident could encompass plenty of costs, such as medication, public transport and also professional care such as nursing and cleaning. 
Don't forget lost earnings, because a serious mouth injury could keep you away from work for some time. This is especially true if your job requires a lot of face-to-face interaction with customers. 
We'll be covering the exact nature of what to claim compensation for shortly. In the meantime, to learn more about financial losses, call us via the number at the top of the page.
Receive A Care Claim For Mouth Injuries
You could potentially file a care claim for your broken tooth, and this would handle any care needs which arise due to your mouth injury. They could include:
Additional support from any relatives and friends

Professional nursing costs

General services such as cleaning or gardening
However, you cannot do this for care that you may have been previously receiving for your mouth. For any post-accident care, though, you could include anything of significance. Want to learn more? Use our Live Chat to speak to our advisers.
Expert Compensation Calculation Amounts
To receive an accurate compensation calculation estimate, you would need to undergo an independent medical evaluation. A full medical check provides a complete diagnosis of your injury to the nth degree. 
It could include your projected recovery time and that, if it hadn't been for the accident, you wouldn't have been injured. From there, your compensation calculation would be formed via general damages and special damages.
General Damages
General damages specifically handle the pain, suffering and impact on your enjoyment of life caused by your broken tooth. The level of general damages awarded will reflect the severity of the injury.
Special Damages
Special damages, meanwhile, cover the financial consequences of your tooth break. They would include any lost earnings, medical expenses, travel expenditure and professional rehabilitation. You could factor in nursing costs here too. 
Find out everything about general damages and special damages by telephoning us on the number above.
Case Study: £8,000 Mouth Injury Compensation Payout
Brad Hartley, 14, lives in Nottingham and attends a secondary school located near the town centre. He lives with his mother and father, along with an older brother (Ollie, aged 15) and a younger brother (Keith, aged 10). Brad enjoys skateboarding and playing computer games in his spare time. He also prides himself on his punctuation at school.
One afternoon after school, Brad and his brothers were using a skatepark, which is part of a larger public park. At one point, Brad went to slide from the top edge of the skatepark. But a defect would bring about terrible consequences. A broken piece of concrete at the edge of a ramp led to Brad slipping off his skateboard and down to the base of the skatepark. Upon landing, Brad smashed his two front teeth. In addition, he cut his upper lip heavily, and he had a noticeable mark above the lip.
Brad was extremely upset and in lots of pain, and he was taken to the local A&E. The medical advice was for him to have the two broken teeth removed by his dentist. The dental surgery would be a success, though it meant that Brad no longer had his two front teeth. What's more, the aforementioned mark above his upper lip had left a noticeable scar, which would now be continuously visible.
Brad was very unhappy that he had lost his teeth, and he was particularly distraught about the scar that would never go away. In addition, his previously-perfect punctuation record had been blighted by the required dental surgery. His parents were just as sad, and they felt sorry for Brad's situation. Furthermore, they were frustrated that the skatepark wasn't safely maintained, especially considering the area is targeted at children.
After seeking legal advice, Brad's mother acted as his litigation friend. She filed a compensation claim against the council that was responsible for the skatepark. The council initially denied liability, arguing the injuries were Brad's own fault. However, once inspection reports came to light, it was revealed that the skate park had been earmarked for repairs over 6 months ago, and nothing had been done. As a result, the council opted to settle.
Brad received £8,000 as an out-of-court settlement from the organisation's insurance company. This included £7,600 in general damages and £400 in special damages.
| Type Of General Damages | Includes: | How Much? |
| --- | --- | --- |
| Serious Teeth Damage | Loss of two front teeth with serious gum damage | £6,200 |
| Minor Facial Disfigurement | A noticeable scar above the upper lip | £1,400 |
| Type Of Special Damages | Includes: | How Much? |
| --- | --- | --- |
| Medical Expenses | Costs of medical dentistry care relating to the accident & his recovery | £300 |
| Transport Costs | Costs of using public transport to & from the dentist's surgery | £100 |
The case of Brad Hartley is purely an example. It is based on our past experiences of handling and valuing claims and serves to illustrate how accidents can happen and how they are valued.
Your Free Compensation Calculation Estimate
Now, personal injury lawyers may espouse the positives of using personal injury claims calculators. Why? Because they provide general compensation amounts for injuries, such as your own tooth injury. But note the word "general". In other words, it's a "one size fits all" scenario where the same figure would be applied to all such injuries. 
However, we recognise that everybody's accident and everybody's personal circumstances are different. That's why we prefer to speak to you first and learn as much as we can about you. As a result, our eventual estimate becomes much more accurate. And, best of all, this service is free, whether you pursue your claim or not. So get in touch today to talk about your personal injury claim.
Broken Tooth Injury Compensation – No Win No Fee Claims
If you have strong grounds to make a claim for a dental injury, we recommend you hire a solicitor to help you. Our solicitors can support claims for compensation for loss of teeth or other tooth injuries under a No Win No Fee agreement. Such an agreement usually means the following:
There's usually no requirement to pay your solicitor any legal fees upfront or while the claim is being processed.
If the claim fails, you usually won't have to pay your lawyer's legal fees.
If the case succeeds, your No Win No Fee solicitor will normally take a small and legally capped percentage of the compensation awarded to cover their costs.
Feel free to contact our advisors if you wish to discuss more about claims or your potential settlement for a broken tooth.
Let High-Quality Personal Injury Lawyers Handle Your Claim
You should be looking to use the very best personal injury lawyers to handle your claim. What would demonstrate a law firm being the "very best"? Well, a proven track record, positive reviews and any specialities would help to define that description. 
But this means avoiding the desire to pick the personal injury lawyer closest to your home. After all, our nationwide service encompasses the whole UK and just about every injury you could think of. And our panel of personal injury lawyers focuses on cases with a strong likelihood of succeeding. In other words, if we're covering your case, you're likely to have a good chance of receiving compensation. So talk with our knowledgeable team today to find out why you should work with us.
Contact Our Experts
For you to receive compensation for your broken tooth, start by speaking to our expert team. They can then link you with our panel of personal injury lawyers. You can get in touch via the following methods:
Use our Live Chat service
We are accessible 24 hours a day, 7 days a week. What's more, there is no obligation to proceed with your case.
Additional Reading
We hope you have enjoyed reading our guide about compensation claims for a broken tooth. But you can find out even more by using the links below.
To read the official NHS guidance on broken tooth injuries, click here.
Click here to read about how to spot symptoms for broken bones.
For full details about the Health and Safety at Work etc. Act 1974, click here.
Click here to read another of our case studies on rib fractures.
Guide by AR
Edited by BI