This guide will discuss the criteria for making a medical negligence claim after a breast cancer misdiagnosis.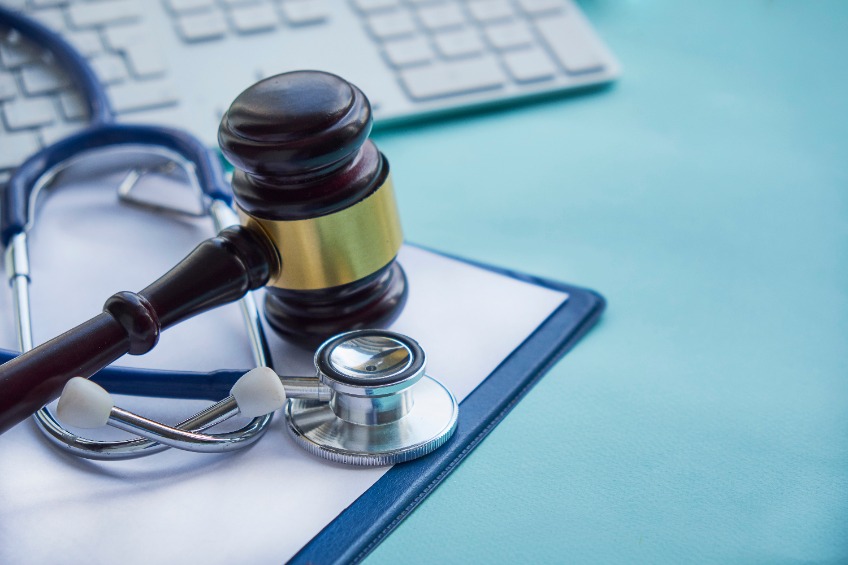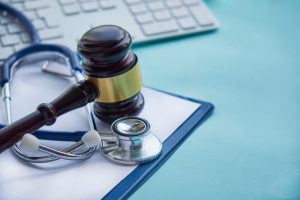 Further down, we'll discuss how a missed or delayed diagnosis could affect your health as well as the evidence you'll have to provide and the time limits you'll have to follow in order to make a successful claim.  
Furthermore, we will look at the different forms that medical negligence can take. If you're wondering whether working with a solicitor could benefit your claim, our section on No Win No Fee agreements may interest you.
If you have any questions or want to start your claim, then you can contact our team of advisors for free legal advice by using the following contact information:
Call us on 0800 408 7826

Enter your details into the

contact us

section of our website

Chat with one of our advisors by using the Live Support feature on our website.
Choose A Section
What Is Breast Cancer Misdiagnosis? – A Guide
Misdiagnosed cancer claims could potentially be made if cancer was misdiagnosed as a result of medical negligence. You would need to show that this misdiagnosis caused additional harm in the form of a new condition or a worsening of the condition you already had. 
All medical professionals owe their patients a duty of care. This means that they need to provide care of an acceptable level. If this duty of care is breached, and avoidable harm occurs as a result, then this is an example of medical negligence.
A condition can be misdiagnosed despite the medical professional in question providing the right level of care. For example, if your condition was largely asymptomatic, then the medical professional could not feasibly make a diagnosis on the information they have.
Read on to find out more about the eligibility criteria for making a breast cancer misdiagnosis claim. Otherwise, get in touch with our team for guidance on the process of claiming.
Compensation Amounts For Breast Cancer Misdiagnosis
Doctors and all other medical professionals are legally obligated to provide a minimum standard of care to their patients. When this standard of care isn't met and results in a person being avoidably harmed, then a medical negligence claim may be able to be made. 
Not all harm in medical treatment is grounds for a claim. Sometimes harm cannot be avoided even when the right level of care is administered. Furthermore, someone might be given treatment that caused harm for a condition they're suffering from (for example, chemotherapy).
Below are a few different examples of how you could be misdiagnosed: 
A nurse misreading a scan, resulting in you being wrongly diagnosed

Your scan is mislabelled, meaning that you are given someone else's diagnosis. As a result, you don't undergo the treatment you need and your condition gets worse. 

Your test results are misinterpreted by a doctor, and they tell you you have cancer when you don't. This means you undergo unnecessary chemotherapy and surgery. 
Being wrongly diagnosed with breast cancer can be particularly harmful due to the time-sensitive nature of treating cancer. Being misdiagnosed can give the breast cancer time to spread to other parts of your body, resulting in a condition that is harder to treat and could result in death. For example, breast cancer may spread to the lungs, bones or brain. 
If you are wrongly diagnosed, this can lead to severe psychological effects such as emotional pain and suffering as well as a physical worsening of your condition. For example, if your condition is untreatable because of the delay in chemotherapy, you might become depressed or anxious. 
Read on for a real-life example of breast cancer misdiagnosis. Otherwise, you can call our team today for an assessment of your case.
Examples Of Breast Cancer Misdiagnosis 
A mother of two died at the age of 34 after having her cancer missed. She developed a lump in her right breast and attended her GP surgery.
This was misdiagnosed as a swollen lymph node. After 17 months, the patient returned to the surgery where two lumps were found. In February 2016, she attended the hospital short of breath and coughing up blood.
A CT scan showed that she had cancer and that it had progressed. The patient needed chemotherapy between February and June but sadly passed away in November.
If you would like to discuss your case with an advisor from our team, get in touch today.
Source: https://www.thenorthernecho.co.uk/news/23039143.newcastle-mum-two-dies-breast-cancer-34/
Potential Evidence That Can Be Used In A Medical Negligence Claim
In order to prove that the harm you experienced was caused by the negligence of a medical professional, you'll have to provide evidence to support this.
Potential types of evidence that could help to support your medical negligence claim include:
Keeping a diary of your treatment and symptoms

Asking for copies of any medical records produced

Taking photographs

Taking contact details of any witnesses
As per The Limitation Act 1980, the standard time limit to begin a medical negligence claim is three years from the date of the negligence or the date that you became aware that you were avoidably harmed by a breach of duty of care.
There are exceptions to this rule, though; if you'd like to find out more about the time limit for claiming after a breast cancer misdiagnosis, then you can get in touch with our team of advisors by using the contact information above. 
What Compensation Could I Recieve If I Have Been Misdiagnosed With Cancer?
You may be wondering how the process of calculating compensation works. General damages are one of the heads of claim that you could be awarded following a successful claim. It aims to compensate a claimant for any avoidable pain or suffering that they have experienced due to medical negligence. Solicitors will refer to the Judicial College Guidelines to help them assign a value to claims. 
Note that the below figures are not guaranteed. This is due to the large number of variables that have to be considered when valuing general damages. As well as the table below, you could use our compensation calculator to find out what your claim is worth. 
| Injury | Severity | Compensation | Description |
| --- | --- | --- | --- |
| Brain | Very Severe | £282,010 to £403,990 | Little or no interaction with environment or language abilities. Full time care is required |
| Brain | Moderately Severe | £219,070 to £282,010 | Very serious disabilities. Dependency on others to a substantial degree |
| Lung Disease | Serious | £100,670 to £135,920 | (a) Disease causing young people to be seriously disabled that leads to a condition causing premature death |
| Lung Disease | Severe | £70,030 to £97,330 | (b) Lung cancer typically in older people causing severe pain, and reducing function combined with quality of life |
| Scarring to Other Parts of the Body | Disfiguring | £7,830 to £22,730 | A number of noticeable scars or one scar that causes disfigurement on the chest |
| Scarring to Other Parts of the Body | Noticeable | £2,370 to £7,830 | One noticeable or several superficial scars |
Special Damages In Hospital Negligence Claims
Furthermore, you could also claim for special damages as a part of your settlement. This is a head of claim that aims to compensate you for financial losses that have occurred because of medical negligence. For example, this could include the cost of travelling to and from medical appointments or the value of any lost earnings. 
You'll have to provide evidence to receive compensation for this in a breast cancer misdiagnosis claim. This evidence could include invoices, receipts, and bank statements. A solicitor from our panel could help you collect this; get in touch today to see if you could work with one. 
Use One Of The Medical Negligence Solicitors From Our Panel- They Can Work Your Case On A No Win No Fee Basis
You can contact us anytime by using the information below for advice regarding making a medical negligence claim after a breast cancer misdiagnosis. Providing you have a valid claim, one of the solicitors from our panel could be appointed to your case. All the solicitors on the panel work on a No Win No basis. 
A solicitor providing services via a No Win No Fee agreement may use a Conditional Fee Agreement (CFA), which is a form of this kind of agreement. This means they will not require an upfront fee or any as the case progresses.
Should the claim be unsuccessful, generally, you will not have to pay them for their services. However, under a CFA, your solicitor will deduct a percentage from your award if your medical negligence claim is successful. This percentage is legally capped by the Conditional Fee Agreements Order 2013.
Call us on 0800 408 7826

Enter your details into the

contact us

section of our website

Chat with one of our advisors by using the Live Support feature on our website.
Read More About How To Claim For Breast Cancer Misdiagnosis
If you'd like find out more about breast cancer misdiagnosis claims or other medical negligence claims, then you can read some more of our guides below
Alternatively, you can look at these external guides to learn more:
Page by UW
Editor RO