This guide will explore when you could claim for misdiagnosed cancer that occurred as a result of medical negligence.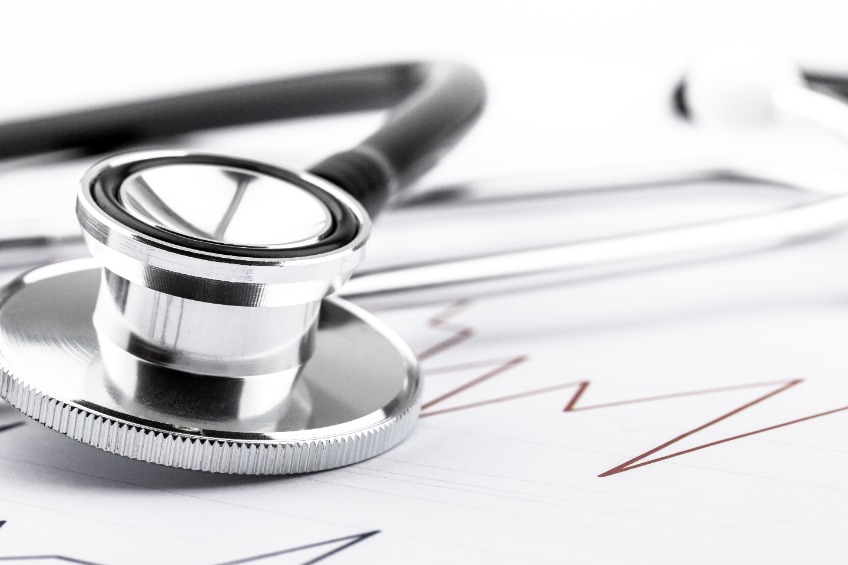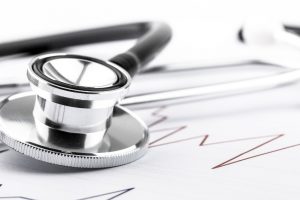 Medical professionals must ensure they provide you with the minimum standard of care.
If they fail to do so, this could lead to you experiencing unnecessary harm. For example, if your cancer is misdiagnosed, your condition could worsen due to delayed treatment or you could receive the wrong treatment. This is known as medical negligence. We will also discuss the different ways medical negligence may happen and the impact it could have on you. 
This guide will also explore the medical misdiagnosis compensation you could be awarded if you make a successful claim. It will also look at the medical negligence claims process, including the steps you can take to strengthen your claim.
Please continue reading for more information. Alternatively, if you would rather speak with a member of our team, you can do so. They can offer you a free consultation 24 hours a day, 7 days a week.
To get in touch: 
Choose A Section
Misdiagnosed Cancer Claims – When Can You Claim?
Not all harm caused by medical professionals will lead to a claim. For example, you may become sick due to the chemotherapy being used to treat your cancer. This is necessary to treat the disease. 
The incident of misdiagnosed cancer must have been caused by the medical professional not adhering to the minimum standard of care that they must provide, leading to you sustaining avoidable harm. 
This could include: 
Your doctor fails to refer you for further tests despite you having clear symptoms of cancer. Consequently, you are misdiagnosed with a different condition. This leads to your condition worsening which means you need more invasive treatment.

Your doctor incorrectly diagnoses you with cancer after misreading your test results. As a result, you receive cancer treatment, such as chemotherapy, that wasn't necessary.
For more information on when you could be eligible to claim, get in touch on the number above.
What Impact Could A Medical Misdiagnosis Have?
There are several ways in which an incident of misdiagnosed cancer could affect someone. For example, the person could experience their condition worsening, which in some cases could be fatal.
Additionally, there could be a psychological impact. For example, if the person's condition worsens and their prognosis is affected as a result, this could lead to anxiety and stress.
Furthermore, a person could face a financial impact if they need to take time off work due to the avoidable harm they have experienced, they could lose income.
The compensation you could be awarded can account for the way in which the medical negligence has impacted your life.
To learn more, please get in touch on the number above.
Evidence That Could Be Used In A Misdiagnosed Cancer Claim
One of the most important aspects of building a strong misdiagnosed cancer claim is gathering evidence. For example, you could:
Keep a record of correspondence with medical professionals, including letters of diagnosis.

Write a diary of your symptoms and treatments, as well as the impact they have on your life. 

Keep a record of any financial losses incurred, such as bank statements, invoices, and receipts. 
Lastly, it might be useful to get legal advice. Our advisors can provide this completely free of charge. They may also be able to connect you with a solicitor from our panel, provided your claim is valid. You can get in touch using the number above to find out more.
Is There A Claim Time Limit For Medical Negligence?
As established by the Limitation Act 1980, you generally have 3 years to begin your claim. This could be from the date of the incident or the date you connected the harm you sustained with medical negligence.
However, there are some exceptions to this time limit. One of our advisors can provide more information on the time limits and exceptions. Call using the number above.
Calculating Compensation For Misdiagnosed Cancer Claims 
If your claim is successful, the medical misdiagnosis compensation payout you could be awarded may comprise of two heads of claim. 
You could receive general damages for any pain and suffering that is caused due to medical negligence. This accounts for both the physical and mental harm sustained. 
We have compiled a table of compensation amounts using figures taken from the Judicial College Guidelines (JCG).  The JCG, which contains compensation brackets for different types of harm, is one of the resources that legal professionals can use to help them value the general damages portion of claims. They could also use medical records.
You should only use these figures as a guide because each medical negligence claim is unique, so your settlement for a misdiagnosed cancer claim could differ. 
| Type of Harm | Compensation Bracket | Details |
| --- | --- | --- |
| Kidney (a) | £169,400 to £210,4000 | Serious and permanent damage affecting both kidneys or where both kidneys are lost. |
| Kidney (b) | Up to £63,980 | Considerable risk of urinary tract infection or other loss of natural kidney function. |
| Kidney (c) | £30,770 to £44,880 | The loss of a single kidney with no harm to the other one. |
| Bladder (a) | Up to £184,200 | There will be additional medical complications alongside a complete loss of natural bowel function as well as a complete loss of urinary function and control. |
| Bladder (b) | Up to £140,660 | Total loss of function and control. |
| Bladder (c) | £63,980 to £79,930 | Serious impairment of control with some pain and incontinence. |
| Bowels (a) | Up to £184, 200 | Total loss of natural bowel function as well as complete loss of urinary function and control. There will also be other medical complications. |
| Bowels (b) | Up to £150,110 | Total loss of natural function and reliance on a colostomy. |
| Female reproductive system (a) | £114,900 to £170,280 | Cases of infertility with other issues such as severe depression and anxiety as well as pain and scarring caused by injury or disease. |
| Lung disease (b) | £70,030 to £97,330 | Cases of lung cancer, typically affecting an older person. They experience severe pain and their function and quality of life is impaired. |
Special Damages In A Medical Negligence Claim
Moreover, you could receive special damages for any financial losses incurred due to the incident of medical negligence. Examples of the losses you could claim back can include: 
The cost of home adaptations
Care costs
Medical expenses
Travel costs
Loss of earnings
You should keep a record of any losses when claiming them back.
If you would like a more detailed insight into how much compensation you could be owed, please contact an advisor.
Why Make A No Win No Fee Medical Negligence Claim?
You may wish to seek legal representation via a No Win No Fee agreement. 
Generally, the medical negligence solicitors from our panel operate under a Conditional Fee Agreement (CFA) which comes under the No Win No Fee umbrella. 
This means that you will not be required to pay any fees for the services your solicitor provides upfront or while your case is ongoing. If your claim is lost, you will not have to pay any fees for the work they have done. 
You will be required to pay a capped by law success fee to you solicitor in the event of a successful claim. This will be deducted from the compensation you are awarded. 
To find out whether a solicitor from our panel can represent your misdiagnosed cancer claim on this basis, please contact a member of our team. 
Contact Our Advisors To Discuss Misdiagnosed Cancer Claims
Our team of advisors are available to answer any questions you have regarding your potential claim. They may also connect you with one of the medical negligence solicitors from our panel. Alternatively, they can provide further guidance on claiming for misdiagnosed cancer.
To get in touch: 
Learn More About Misdiagnosed Cancer Claims
Here we have included some of our own guides relating to medical negligence claims:
Moreover, we have provided you with additional reading that might be of use: 
Thank you for reading our guide on the steps you can take to claim for misdiagnosed cancer caused by medical negligence. For more information, please get in touch on the details provided above.
Writer Beck Pratt
Editor Meg Marshall