In this guide, we will look at the fatal road traffic accident claims process. If your loved one passed away as a result of a breach of duty of care, you could be entitled to make a claim.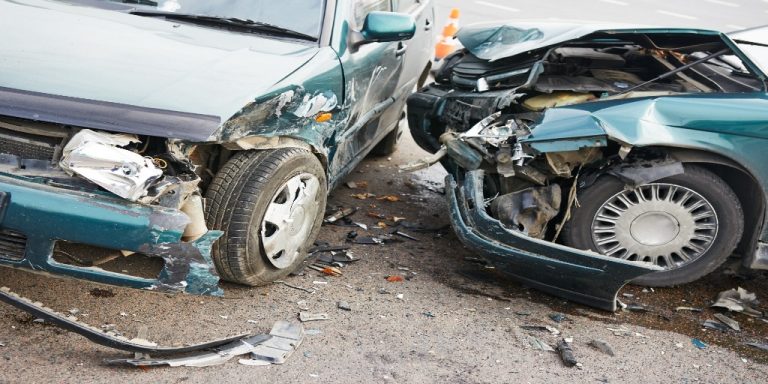 This article explains how a claim could be made for the pain and suffering that your loved one experienced before they passed away, and how certain dependants can claim for the way a road accident death has impacted them. We also look at factors relating to fatal accident claims, including how the duty of care on the road could be breached and how settlements are valued in these cases.
You can speak to our advisors if you have any questions about making a claim. They will be happy to answer any questions you may have and, if your claim is valid, may be able to connect you with a lawyer from our panel. Get in touch using the details below:
Choose A Section
A Guide To Fatal Road Traffic Accident Claims
If a loved one was involved in a fatal car crash that was caused by negligence, a claim could be made. Compensation could be due for both the pain and suffering of the deceased and the way the wrongful death has impacted certain surviving relatives.
The Highway Code is a publication that outlines the way that road users are expected to conduct themselves on the road. You will notice that some of the rules in the Highway Code use the word "should", while others use "must". The instructions that use the word must are legal requirements, meaning they can be found elsewhere in the law. Furthermore, the Road Traffic Act 1988 sets out the duty of care on the road.
If you would like to see if you're eligible to claim for a fatal car accident in which a loved one passed away, speak with a member of our team today. If you have a valid case, one of the solicitors from our panel could represent you.
Duty Of Care In A Fatal Accident Claim
There are a number of ways that a road user could breach their duty of care on the road, resulting in a fatal car accident. All road users are expected to meet the standards of care and skill as a competent driver; it doesn't matter how long they have been driving, the duty of care it the same.
Below, we have included some examples of potential causes of fatal accidents on the road:
A driver is unfit to drive because of the influence of drink or drugs. As a result, they swerve into another lane and collide with a car, causing a fatal broken back injury to a passenger.
A motorcyclist is distracted and using their phone on the road. This means that they collide with a pedestrian who was crossing the road at a crossing.
An HGV driver failed to keep a safe stopping distance from the vehicle in front. This leads to a rear-end collision that causes the driver in front to sustain a fatal head injury.
If you would like an assessment of your claim's eligibility, speak with an advisor today. You could be connected with a No Win No Fee solicitor from our panel.
Who Is Eligible To Make A Fatal Road Traffic Accident Claim?
The Law Reform (Miscellaneous Provisions) Act 1934 states that the deceased's estate can make a claim for pain and suffering on the deceased behalf. Furthermore, under the Fatal Accidents Act, 1976 certain relatives are also able to claim for the impact that the death has had on them.
Eligible dependents who can make a claim include:
A current or former spouse or civil partner

Anyone who lived with the deceased as spouses for at least 2 years prior to death

A parent or other ascendant of the deceased, or anyone that they treated as their parent

A child or other descendant of the deceased

A person who was regarded as their child due to a relation through marriage or civil partnership. This could also include a stepchild from a previous marriage or civil partnership. 

The brother, sister, uncle or aunt of the deceased, as well as any of their children.
For the first 6 months following the death, the estate is the only party that can bring forward a claim on behalf of the dependants. If this hasn't been done within the first 6 months, then dependants can make their own claim.
If you would like to see whether you're eligible to claim compensation for the impact of a fatal accident, get in touch with our team today. An advisor could offer you free legal advice on fatal road traffic accident claims.
Calculating Compensation For Fatal Road Traffic Accident Claims
You may be wondering how car accident compensation is calculated. In a fatal accident claim, compensation can be awarded to take into account the pain and suffering of the deceased. A publication called the Judicial College Guidelines can be used by legal professionals such as solicitors to help them assign a value to accident claims. We have included some of the figures from these guidelines in the table below:
| Type of Harm | Compensation Bracket | Other Details |
| --- | --- | --- |
| Fatality plus add-on claims | Up to £550,000 and over | Awards here can include compensation to reflect the deceased person's suffering, as well as losses affecting dependents such as a loss of essential income |
| Quadraplegia | £324,600 to £403,990 | The award will depend on various factors such as whether the person is aware of their disability, physical pain and impact on their life expectancy |
| Paraplegia | £219,070 to £284,260 | Again, the figure awarded will vary depending on factors such as severity of pain, impact on life expectancy and adverse psychological impact |
| Brain Damage | £282,010 to £403,990 | Very severe cases of brain damage that mean the person is unable to give any meaningful response to their environment |
| Psychiatric Damage (General) | £54,830 to £115,730 | Severe psychological reaction that impacts the person's ability to cope with any aspects of normal life |
| Death - Full Awareness | £12,540 to £23,810 | Reflects cases of fluctuating consciousness that last between 4 - 5 weeks coupled with the need for any intrusive treatment. Death occurs within a couple of weeks to up to 3 months |
These award brackets are guidelines only. You could also use our compensation calculator to see how much your settlement could be worth.
However, you may get the best valuation of your claim by speaking with someone directly. We recommend speaking with an advisor from our team; they will be able to ask you about some of the factors that a compensation calculator may not take into consideration.
Other Potential Losses In A Fatal Accident Claim
You could also receive a bereavement award as part of your claim. This is a lump sum payment that can be awarded to certain qualifying relatives to account for the bereavement they experienced.
Currently, this is £15,120 if claimed by one qualifying relative, but will be divided if it's to be awarded to more than one party. It can be awarded to:
A husband, wife or civil partner

Someone who cohabited as spouses with the deceased for 2 years before they died.

The deceased's parents if they were an unmarried minor, or the deceased's mother if they were an unmarried minor born outside of wedlock.
As well as compensation for the pain and suffering of the deceased, you could also recieve:
Funeral costs

Loss of services – such as help with children or DIY around the house. A solicitor needs to quantify this, but it could cover past and future losses

Financial dependency – Loss of past and future earnings if the family was dependent on the deceased for income

Loss of consortium (or loss of a special person)
Evidence For A Fatal Road Traffic Accident Claim
Evidence is an important part of a claim, including a fatal accident claim for the loss of a loved one. Below, we have included examples of some of the evidence you could use to support your case.
CCTV or dashcam footage that shows the accident happening
A police report
Medical records
Why Use Our Panel Of No Win No Fee Solicitors To Make Fatal Road Traffic Accident Claims?
Fatal road traffic accident claims can be very stressful for relatives. If you work with a solicitor, then their guidance and experience could help you navigate the process of claiming.
Our team offer a free consultation when you get in touch. If your claim is valid, we can connect you with a solicitor who offers a No Win No Fee agreement; in particular, a  Conditional Fee Agreement.
There are numerous advantages to working with a lawyer with a Conditional Fee Agreement in place. Firstly, there are generally no fees required upfront to hire the solicitor or any due as the claim progresses forward. Should the claim be unsuccessful, there are usually no fees owed to your solicitors at all.
If you're awarded compensation, a small legally-capped percentage to be deducted from the payout as your solicitor's success fee. To see if you could work with a solicitor from our panel with this kind of agreement in place, speak with an advisor.
Contact Us 24/7 For Free To See If You Could Receive Compensation For Fatal Road Traffic Accident Claims
Our team are on hand to explain any aspect fatal road traffic accident claims. You can get in touch using the following details:
Learn More About Fatal Accident Claims
We have included some more of our guides below:
In addition to this, the following resources offer more help:
If you have more questions on fatal road traffic accident claims, please get in touch.
Page by FT
Editor RO