There is no one answer to the question, "what's my personal injury claim worth?". This is because, depending on a number of factors, including the severity of the injuries you sustained, the compensation fee you may be eligible for will vary.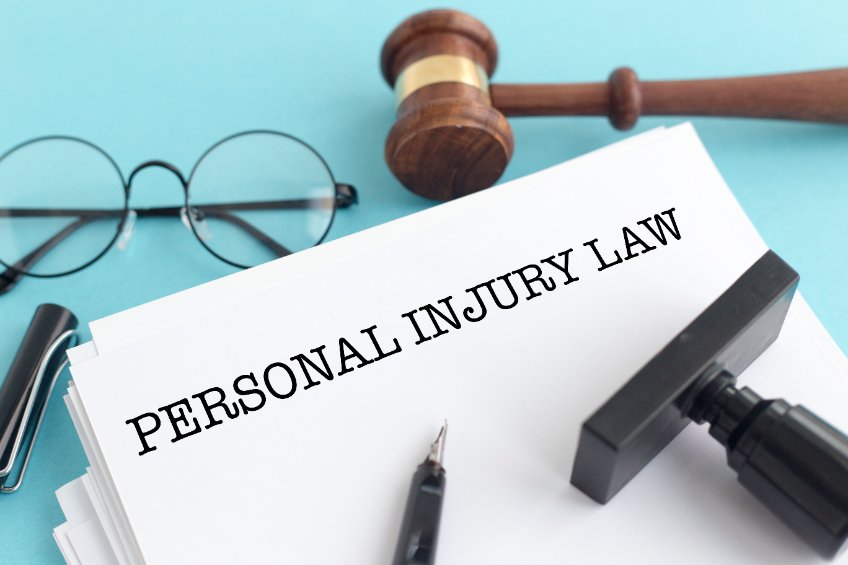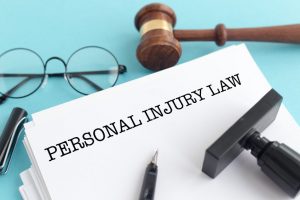 You can't claim compensation for any accident you are involved in that results in injury. Instead, you need to have been injured as the result of a duty of care. We'll examine the different scenarios where someone is responsible for your safety and how they can fail to do so, resulting in you being hurt. 
If you have any questions about how much you could be owed in a compensation claim, you can get in touch with our team of advisors today. If they feel you have a valid case to claim, they could connect you with a No Win No Fee solicitor from our panel. You can also use our compensation calculator to see how much you could receive. 
To get in touch today, you can:
Select A Section
What's My Personal Injury Claim Worth?
The overall goal of a personal injury claim is to restore you to the financial state you were in before you were injured in an accident. Therefore, the injury's impact on you will determine how much compensation you are eligible for in general and special damages.
General damages are the part of your settlement covering the pain and suffering your injuries have caused you. If you succeed in your claim, special damages may also be included in your compensation payout. This is compensation to cover any financial losses incurred as a result of your injuries.
Below, we've included a table with figures from the Judicial College Guidelines (JCG) covering different types of injuries. This is a set of guideline compensation brackets for a range of different injuries; legal professionals use this document to help them value claims.
| Body Part | Severity | Compensation Bracket | Details |
| --- | --- | --- | --- |
| Foot | N/A | £83,960 to £109,650 | The amputation of one foot which results in the loss of the useful ankle joint. |
| Toe | N/A | £36,520 to £56,080 | Amputation of all toes. The compensation can vary based on the impact on mobility, the extent of the loss of forefoot as well as if the surgery was traumatic. |
| Shoulder | Severe | £19,200 to £48,030 | An injury that damages the brachial plexus and that causes severe disability. |
| Neck | Moderate (i) | £24,990 to £38,490 | Injuries like fractures or dislocations that cause serious imminent symptoms and might mean that a spinal fusion is required. |
| Elbow | Less severe | £15,650 to £32,010 | An injury that hinders functionality but doesn't require major surgery or cause significant disability. |
| Back | Minor (i) | £7,890 to £12,510 | When a recovery to at least nuisance level occurs within 2-5 years. Surgery will not have been needed. |
| Back | Minor (iv) | Up to £2,450 | A full recovery for this type of injury will be made within three months. |
| Ankle | Moderate | £13,740 to £26,590 | An injury which causes less serious disabilities and could lead to osteoarthritis. For example, difficulty standing or walking for a prolonged period of time. |
| Wrist | Less severe | £12,590 to £24,500 | Injuries that still result in permanent disability but with lesser repercussions, such as stiffness or continuous pain. |
| Hip/ Pelvis | Lesser (ii) | Up to £3,950 | Minor soft tissue injuries that make a full recovery. |
Special damages can reimburse you for any financial losses that your injuries have caused.  For instance, you can claim if you need to go to physiotherapy after suffering an injury or if you need to get the bus to and from medical appointments as a result of a car accident. 
It is imperative that you keep all of the evidence of your financial losses to be compensated in full. For more information on the amount of compensation you could receive, please speak with an advisor today.
What Is A Personal Injury Claim?
A personal injury claim is an umbrella term for several types of specific types of accident claims, including road traffic accidents, accidents in public places – also known as public liability claims – and accidents at work.
Of course, not all accidents are eligible for a claim; sometimes, incidents occur that are nobody's fault at all, and sometimes you may have caused an accident entirely beause of your own actions. Therefore, it is vital to consider whether you genuinely have a claim before looking to answer the question, "what's my personal injury claim worth?".
To succeed in your claim, you must be able to prove that the defendant has acted negligently. This means that they had a duty of care towards you and that this was broken, resulting in you being injured. 
For instance, if you have fallen on a pothole, you may be eligible for accident in a public place compensation. This could be the case if the council were aware that the pothole was present and posed a risk of injury but failed to take steps to remove or reduce this risk. If you were in an accident as a result, you could be eligible to claim.
Examples Of An Accident Leading To A Personal Injury Claim
Below, we've included  several scenarios of how accidents can happen that may lead to a personal injury claim:
For more information on the kinds of accidents that could form the basis of valid claims, speak with an advisor today. 
Recent Injury Statistics
According to statistics collected by the Health and Safety Executive, there were 51,211 injuries reported to them in 2020/21 under the Reporting of Injuries, Diseases and Dangerous Occurrences Regulations 2013. Of these: 
33% involved slips, trips and falls on the same level, and 8% involved falls from a height 

18% of injuries resulted from lifting or carrying 

10% resulted from being struck by a moving object 

Acts of violence were associated with 8% of injuries
Potential Impact Of A Personal Injury
If you sustain injuries as a result of negligence, there are various considerations that l could affect the amount you receive. Physical injuries are typically considered first in personal injury claims; this is because some special damages payments can be affected by your physical injuries.
For example, if you were in a car accident in which you broke both of your legs, then this can have an affect on the things that you're able to do. You may not be able to clean your house or socialise with friends. 
This could cause psychological injuries, too. For example, if you're unable to play sports and you usually do this to unwind, you may find yourself stressed and anxious while this is the case. In some cases, you might sustain permanent injuries and find the subsequent emotional suffering difficult to cope with.
If you're wondering, "what's my personal injury claim worth?" then one of our advisors could help. Get in touch today for free legal advice about claiming. 
Use Our Compensation Calculator 
Our compensation calculator is a very helpful tool that can tell you how much compensation you may be eligible for. However, if you would prefer not to do so, a member of our team can talk about your claim with you and let you know how much you could be owed. They can also offer you advice on the claims process, including the evidence you can collect in support of your case. 
The number one priority after an accident is seeking medical attention. Not only does this ensure that you get the medical care you need, but generates medical records that you can use to value your claim. 
You should also: 
Fill out an accident book, if appropriate 

Take the contact details of any witnesses 

Obtain CCTV or dashcam footage of the accident if any exists
Seeking legal advice can also be a useful step in preparing to make a claim. Our advisors offer free legal advice, and could also connect you with a lawyer from our panel if you have a valid claim.
Connect With No Win No Fee Solicitors To Make A Personal Injury Claim
A No Win No Fee solicitor will review your case before taking it on to determine how strong it is. This is because a No Win No Fee or Conditional Fee Agreement means that they only receive payment if your claim is a success. 
This means that there aren't any upfront or ongoing fees to pay your solicitor. If your case is successful, the solicitor will take a portion of your compensation fee, which is called a success fee and is legally capped.
If the claim isn't a success, you don't pay your lawyer for their services. This means that it's a low-risk way of funding legal representation that means you won't pay large legal fees with no guarantee of compensation. 
To see if you could be represented on this basis, speak with an advisor today. If you have a valid claim, they could also connect you to a No Win No Fee lawyer from our panel.
Ask Us "What's My Personal Injury Claim Worth?"
To find out what your personal injury claim could be worth, please feel free to speak with an advisor. You can do so:  
Our panel advisors provide free legal advice regarding the claims process. They may also be able to answer the question, "what's my personal injury claim worth?"
Learn More – What's My Personal Injury Claim Worth?
Motor Insurers' Bureau – A company that assists with road traffic accidents involving a driver who has no insurance or has not been identified.
NHS 111 – The official NHS helpline that helps you determine the steps to take next.
The Royal Society For The Prevention Of Accidents (ROSPA) – A charity that aims to prevent major accidents by offering training and advice.
We've also included some more of our guides 
If you're still wondering, "what's my personal injury claim worth?" our team could help. Speak with an advisor today for free legal advice. 
Writer Beck Pratt
Publisher Fern Scott