In this guide, we will discuss how much compensation you may be entitled to as a result of an accident in the workplace with the help of our work injury damages claim calculator.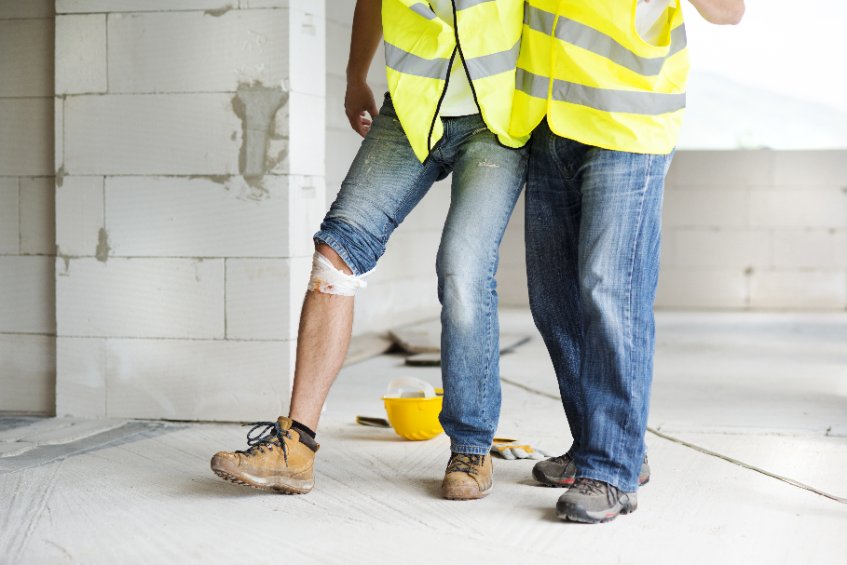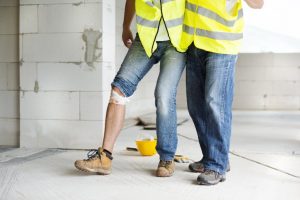 The nature of accidents in the workplace can vary. For example, it can depend on the circumstances as to whose fault and the severity of the injuries they may cause employees to sustain. Before making a claim, it's important to consider whether you are eligible and how much you might receive in compensation. 
In this guide, we will explore examples of potential accidents you could suffer at work and the impact of any injuries you sustain.
Additionally, we will provide information on the process of how to claim compensation for a work-related injury. For example, the evidence you could gather to support your case.
Furthermore, this guide aims to provide an insight into what your payout for a work injury may consist of. However, you can also use our compensation calculator to get an estimate.
You may find hiring legal representation helpful. If so, this guide could help by providing information on the services our panel of personal injury solicitors could offer. 
To get in touch today, you can:
Choose A Section
Work Injury Damages Claim Calculator
Each settlement may consist of general and special damages. These two heads of claim seek to provide compensation for the different ways in which your injuries have impacted your life.
General damages cover the pain and suffering caused by your injuries. They also take into account the impact your injuries have had on your quality of life.
When valuing this head of claim, several factors are considered, such as severity and prognosis. Also, legal professionals can use another resource, called the Judicial College Guidelines (JCG), to aid them in valuing claims.
This is a set of guideline compensation brackets for a variety of different injuries. We have provided a table containing figures from the JCG. However, as each claim is unique, you should only use them as a guide. 
| Injury | Compensation Bracket | Details |
| --- | --- | --- |
| Back | £91,090 to £160,980 | (a) Severe (i): The most serious of back injuries involving damage to the spinal cord and nerve roots leading to major consequences rarely found in normal back injury cases. |
| Back | £7,890 to £12,510 | (c) Minor (i): A full recovery to nuisance level is made without surgery within five years. It also applies to injuries that have made a full recovery. |
| Leg | £96,250 to £135,920 | (b) Severe (i) The most serious injuries that fall short of needing amputation. |
| Knee | £69,730 to £96,210 | (a) Severe (i) Disruption of the joint, development of osteoarthritis, severe ligament damage that leads to lengthy treatment and other issues. |
| Wrist | £47,620 to £59,860 | (a) An injury where complete function of the wrist has been lost. |
| Arm | £39,170 to £59,860 | (b) Severe fractures to one or both forearms causing a permanent and substantial disability. |
| Arm | £19,200 to £39,170 | (c) A less severe arm injury that still causes a significant disability but with a substantial degree of recovery. |
| Ankle | £13,740 to £26,590 | (c) Moderate: Injuries that cause less serious disabilities such as making it difficult to walk on uneven ground or difficulty walking/ standing for a prolonged period. |
| Foot | Up to £13,740 | (f) Moderate: Displaced metatarsal fractures that cause permanent deformity and ongoing symptoms. |
| Toe | £9,600 to £13,740 | (d) Serious: This bracket covers different injuries, such as crush injuries. |
Special damages cover any financial losses you have incurred as a result of your injuries. They include:
Medical expenses
Care costs
Travel costs
Home adaptations
You must supply evidence in support of your claim for special damages, such as receipts and payslips.
Instead of using the table above, you could use our work injury damages claim calculator.
What Is The Definition Of A Work Injury?
A work-related injury counts as any injury or illness that has been caused, worsened, or significantly aggravated whilst in the workplace. For instance, you may already have a bad back, but if aren't given the proper manual heavy lifting training leading to your back injury worsening. 
Workplace injuries also cover psychological damages too. For example, you may have suffered major stress or anxiety as a result of a hostile work environment despite your employer being aware of the issues and failing to take any action.  
However, not all injuries that happen at work can be claimed for. Your employer could have carried out all reasonable steps to reduce or remove the risk of injury in the workplace but you still sustain harm. In these instances, you may not be able to seek compensation.
In order to claim, you must be able to prove that your employer breached the duty of care they owed you, causing you to sustain harm. This can include physical or psychological injuries.
We have provided more information on an employer's duty of care below.
Examples Of An Accident Causing A Work Injury
The Health and Safety at Work etc. Act 1974 states that all employers must ensure the health, safety and wellbeing of employees in the workplace. It is a central piece of health and safety legislation that sets out an employers duty of care to take reasonable steps to reduce or remove the risk known hazards pose.
Additionally, if they fail to uphold their duty of care, it could result in employees sustaining harm in accidents. For example:
You could have tripped on a loose wire causing a slip, trip or fall hazard in your office. As a result, you may have sustained a broken leg. 
Your employer may have failed to provide adequate training on using specialised equipment, such as a forklift truck. This could have resulted in you crashing into your co-worker causing you both to develop multiple injuries, such as a broken wrist and broken nose.
If you have had an accident at work that was a result of your employer's negligence, call us to find out what you might be entitled to via our work injury damages claim calculator.
Recent Statistics For Work Injuries
The Health and Safety Executive collates reports into useful statistics based on self-reports made by employees to the Labour Force Survey (LFS). They also collect reports made by employers under the Reporting of Injuries, Diseases and Dangerous Occurrences (RIDDOR).
According to employee reports made to the LFS, 441,000 workers sustained a non-fatal injury in 2020/21. 
Additionally, employer reports under RIDDOR showed that 51,211 employees sustained a non-fatal injury in 2020/21. Of these:
33% of the injuries came in the form of slips, trips or falls on the same level 

18% were a result of handling, lifting and carrying

10% were caused by being struck by a moving object 

8%  were caused by falls from a height

8% were from acts of violence 
Potential Impact Of Suffering A Work Injury
A workplace injury can have many effects depending on its severity. For example, it could have both a physical and emotional impact on your quality of life. 
Falling off a ladder from height could see you sustain multiple injuries, such as a severe head injury and a fractured spine. As a result, you may have difficulty concentrating while recovering and experience issues with your mobility. 
This could also have an impact on your mental well being as you may be unable to partake in activities you usually enjoy.
You may also experience a financial impact due to your injuries. For example, you may need to take time off work while recovering. Also, you might need to pay for additional care, such as help moving around the house.
The settlement you receive could ensure you are compensated for the different ways the injuries have impacted your life. For more information on what you could receive, you could use our work injury damages claim calculator to get an estimate.
How Can A Work Injury Damages Claim Calculator Help Me?
A compensation calculator is a useful tool that can tell you how much compensation you might be eligible for. However, there are several steps you may wish to take to build a strong claim to help you get the compensation you deserve. For example:
Seek medical help for your injury.

Fill in any documents, for instance, an accident at work book.

Gather evidence. This can be include CCTV footage as well as witness contact details and pictures of your injuries. 
Lastly, it is important to seek legal advice. This is where our services can be beneficial. If you have a valid claim, an advisor could connect you with a solicitor from our panel. 
Connect With No Win No Fee Solicitors To Make A Work Injury Claim
There are different types of No Win No Fee arrangements. One of which is called a Conditional Fee Agreement. Under this agreement, if your claim fails, you won't pay for the services your solicitor has provided. Also, you won't pay for their services upfront or while your claim is ongoing. 
Only if your claim is successful, a portion of your compensation will be taken in the form of a success fee which is legally capped. 
See if you are eligible to have a solicitor represent your case on this basis by getting in touch with our advisors. They can offer free legal advice on your potential claim and how using a work injury damages claim calculator could benefit you. 
Get Help Using Our Work Injury Damages Claim Calculator
If you have read all of the above and are now thinking, "how much compensation will I get?" you can use our work injury damages claim calculator today.
Alternatively, you can speak to a member of our team about your potential claim in more detail. To get in touch:
Call us on

0800 408 7826

Speak to a member of our team using the live chat function in the bottom right of the screen

Fill out our contact form
Learn More About Using Our Work Injury Damages Claim Calculator
Below we have provided additional links related to this topic that may help you. 
We have also included some of our open guides: 
Thank you for reading our guide on using our work injury damages claim calculator. If you have any other questions, call our team using the number above.
Writer Beck Pratt
Editor Meg Marshall