Have you suffered due to a misdiagnosis of lung cancer? If so, you may be able to make a medical negligence claim. However, there are certain eligibility criteria that must be met. This guide will provide further details on when you could be eligible to seek compensation and the process of doing so.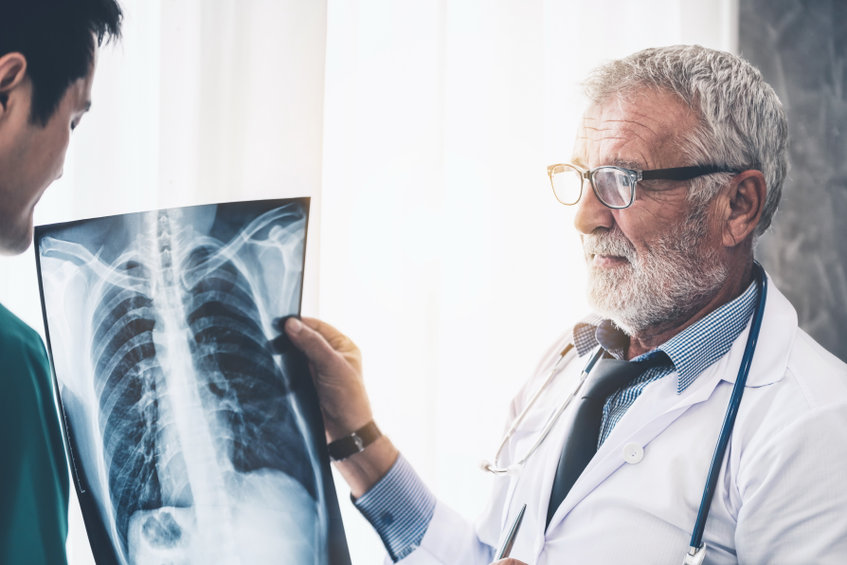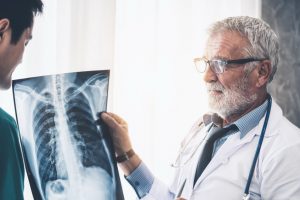 Making a claim for a lung cancer misdiagnosis is a process that takes place in stages. We'll guide you through some of the key stages in this guide, such as gathering evidence and seeking legal advice.
Also included in this guide is a section on how much you could be awarded in compensation and the factors that can be considered when determining what you're owed.
We understand that you may have questions whilst or after reading. If so, our advisors are available 24/7 to answer them. You can get in touch with them for free legal advice by:
Calling on 0800 408 7826
Filling out our online contact form
Using the pop-up chat window in the corner below.
Choose A Section
A Guide To Making A Claim For The Misdiagnosis Of Lung Cancer 
When discussing the misdiagnosis of lung cancer, this can refer to two different scenarios:
Being incorrectly diagnosed with lung cancer when you are suffering from another condition
When you are wrongly told you are suffering from a condition when you have lung cancer
A misdiagnosis can impact a person in different ways, both long-term and short-term. For example, it could result in the delay or lack of necessary treatment which could lead to the lung cancer spreading to other parts of the body such as the kidney or brain. It could also mean you receive treatment for the wrong condition which could cause several physical complications.
Additionally, the person could experience a psychological impact and could develop anxiety, distress or depression.
In some instances, you could seek compensation for the avoidable harm you have experienced in a medical setting. To learn more about the misdiagnosed cancer claims process and when you could be eligible to claim, get in touch with our team on the number above.
Misdiagnosis Of Lung Cancer – When Are You Able To Claim?
In order to make a claim for the misdiagnosis of lung cancer, you must be able to prove that medical negligence, also known as medical malpractice, occurred. This means:
You were owed a duty of care – All medical professionals owe you this, including doctors, surgeons and nurses. It means they must provide the correct standard of care.
The duty of care was not upheld – This means the care they provided fell below the minimum standard.
You experienced harm that could have been avoided  – This can include both physical and psychological harm.
Medical negligence can occur in any setting where you have received treatment from a medical professional, including a GP surgery or hospital. Examples of how a breach of duty could lead to an incorrect lung cancer diagnosis include:
A doctor incorrectly reading an X-ray of your lungs
Tests and scans getting mixed up
A doctor failing to send you for further tests despite you exhibiting clear signs of lung cancer
However, it's important to note that not all instances of a misdiagnosis will form the basis of a valid medical negligence claim. To find out whether you could be eligible to seek compensation, get in touch on the number above.
Potential Evidence That Could Help You Claim For Lung Cancer Misdiagnosis
An important step in the claims process is gathering evidence to prove that medical negligence occurred. For example, you can collect:
Medical records – You can request access to your medical records. They may contain information pertaining to your illness and any treatment you may have received.
Prescription slips – If you're incorrectly diagnosed with another condition, it could be that you're prescribed the medication for it. This can act as evidence.
If you want to know more about how you could strengthen your claim, please get in touch with our advisors today. They can help you take steps to seek medical misdiagnosis compensation.
Compensation Calculator For A Lung Cancer Misdiagnosis
After making a successful claim for the misdiagnosis of lung cancer, you could receive a settlement that comprises general damages. This head of claim compensates for the pain and suffering caused by the avoidable harm sustained due to medical negligence. The severity of the harm you sustained can influence the compensation you're awarded.
General damages can be calculated by the legal professionals working on the case. They can use different resources to help them in arriving at a value for the harm you sustained. Medical evidence is just one example of what's used.
Another is a publication called the Judicial College Guidelines (JCG). The JCG contains guideline compensation amounts, some of which we have included in the table below.
It's important to bear in mind that every case is different. As such, you should only use the figures as a guide. You could also use our compensation calculator as an alternative.
| Type Of Harm | Description | Guideline Compensation Amount |
| --- | --- | --- |
| Brain damage | (a) Very severe - No or very little meaningful response to environment and the need for full time care. | £282,010 to £403,990 |
| Brain damage | (c) Moderate (i) - There is an intellectual deficit of a moderate to severe level as well as other issues, such as a personality change. | £150,110 to £219,070 |
| Kidney | (a) When both kidneys are lost or lasting damage is caused | £169,400 to £210,400 |
| Lung disease | (a) A serious disability with a risk of the disease progressively worsening and causing an early death in a young person. | £100,670 to £135,920 |
| Lung disease | (b) Cases of lung cancer typically affecting an older person causing function and quality of life to become impaired as well as severe pain. | £100,670 to £135,920 |
| Psychological damage | (a) Severe - A very poor prognosis. | £54,830 to £115,730 |
When Can You Receive Special Damages Compensation?
You could also be eligible to receive special damages as part of your overall settlement. This head of claims reimburses for the financial losses caused by medical negligence. Examples of these losses include:
Loss of earnings
Medical expenses
The cost of adaptations to your home
You can prove these losses with evidence, such as payslips and receipts. To find out more about the process of calculating compensation for medical negligence, get in touch on the number above.
Why Claim For Medical Negligence On A No Win No Fee Basis?
When claiming for medical negligence, solicitors that work on a No Win No Fee basis may benefit you. All of the solicitors on our panel can work with claimants in this way. As such, they may offer their services under a Conditional Fee Agreement which is a type of No Win No Fee service.
An agreement of this kind can allow you to access your solicitor's services without paying upfront or while the claim proceeds.
It also typically means you won't be asked to pay for the work they complete on your claim if it fails. However, you will pay them a legally capped percentage of your compensation if the claim succeeds.
To find out whether you're eligible to claim for the misdiagnosis of cancer with a solicitor from our panel, get in touch using the details provided below.
Contact Us For Free Today To Find Out About Claiming For The Misdiagnosis Of Cancer
We hope this guide on claiming compensation for the misdiagnosis of lung cancer has helped. However, we understand you may still have questions. If so, you can get in touch with an advisor.
They can assess the validity of your case and offer free legal advice. Additionally, if it's found you have a legitimate medical negligence claim, an advisor could connect you with a No Win No Fee solicitor from our panel to help you get started with the process.
Getting in touch with our advisors is free of charge and there is no obligation to proceed with our services.
Speak to an advisor today if you have any questions. They are not just limited to helping with lung cancer claims. They can also advise on claims for other forms of cancer being misdiagnosed – such as breast cancer.
To get in touch, you can:
Read More About Claiming Compensation For A Misdiagnosis Of Lung Cancer
For more of our guides:
Here are some extra resources:
If you have any questions about making a claim for the misdiagnosis of cancer, please get in touch on the number above.
Page by NB
Editor GT