Before filing for a personal injury compensation claim, you can use a bodily injury claim calculator. These calculators can be used to estimate potential compensation amounts. By inputting your injuries and listing any loss of earnings, a bodily injury claim calculator will show you a value.
This guide aims to help you understand the personal injury claims process as well as how a calculator could be of use.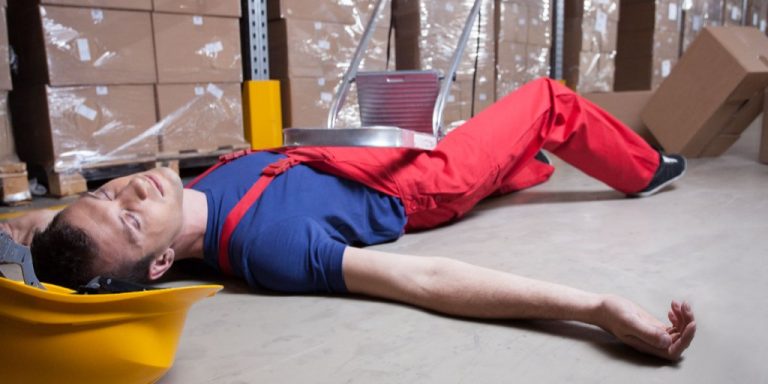 For more information regarding your claim, contact our advisors for a free consultation. They're available 24/7 and you won't be under any obligation to proceed with the services of our panel of solicitors if you get in touch. 
Get in touch by:
Choose A Section
Bodily Injury Claim Calculator
Following an accident that has resulted in an injury, you may consult a bodily injury claim calculator to see if you have a claim. When considering a claim, it's important to understand the two heads of compensation that you can pursue.
General Damages
Awarded in every successful claim, general damages are compensation for pain, suffering and any loss of enjoyment of life. The more severe the injury and its residual effects, the more compensation you could seek. 
The Judicial College Guidelines illustrate the compensation brackets that could be awarded for specific injuries. Solicitors use the publication when valuing injuries in personal injury claims. We've put examples of these figures in the compensation table below. 
| Injury.  | Severity.  | Compensation Bracket. | Notes.  |
| --- | --- | --- | --- |
| Hand Injuries (a) | Severe  | £140,660 to £201,490 | Total or effective loss of both hands.  |
| Kidney (b) | Significant risk | Up to £63,980 | Significant risk of UTI or total loss of natural kidney function.  |
| Bladder (d) | Almost a complete recovery | £23,410 to £31,310 | Almost complete recovery but there are long term complications with natural function. |
| Spleen (a) | Continuing risk | £20,800 to £26,290 | Loss of spleen with long term risk of disorders and damage to the immune system.  |
| Neck Injuries (b) | Moderate (i) | £24,990 to £38,490 | Dislocations and fractures cause severe and immediate symptoms. These may warrant spinal fusion.  |
| Back Injuries (a)  | Severe (iii) | £38,780 to £69,730 | Disc lesions or fractures of discs. |
| Injuries to the Pelvis and Hips  (c) | Lesser Injuries  (i)  | £3,950 to £12,590 | Despite significant injury, there are no residual effects. There will have been full recovery within two years.  |
| Amputation of Arms (b)  | Loss of One Arm (i) | Not less than £137,160 | Loss of one arm, amputated at the shoulder.  |
| Injuries the elbow (a) | A Severely Disabling Injury | £39,170 to £54,830 | Severely disabling. |
| Chest Injuries (g) | Fractures of ribs or soft tissue injuries | Up to £3,950 | Soft tissue injuries or fractured ribs. |
These figures may also be used in a bodily injury claim calculator. However, if you'd prefer our advisors to value your claim for free, you can always get in touch. 
Special Damages
Although special damages are claimed alongside general damages, they are not certain to be awarded. Special damages compensate for the financial losses or costs accrued as a result of your injury. Some examples of potential damages include: 
Loss of income

Loss of earnings

Medical expenses that the NHS couldn't cover

Travel to and from hospital appointments
What Is Bodily Injury?
A bodily injury is a blanket term for any injury you endure. If the injury is caused by the negligence of a party that owes you a duty of care, you could have a basis for personal injury claims.  Regardless of whether you were injured at work, in public or in a road traffic accident, you could consult a bodily injury claim calculator.  
How Could Bodily Injury Happen?
Day-to-day hazards can be abundant. At work, on the road or in public there is always something to injure you. However, a number of laws exist to mitigate hazards and ensure safety.
At Work
The Health and Safety at Work etc. Act 1974 (HASAWA) is  a piece of legislation that protects employees in the workplace. Under this Act, employers have a responsibility to ensure the safety and health of employees. It is an employer's responsibility to take all reasonably practicable steps to avoid accidents in the workplace. Some examples of negligent acts are: 
Providing inadequate or broken personal protective equipment (PPE), even though it's necessary to the person's role. 

Not following workplace risk assessments, and not being able to prepare accordingly. 

Improper signage, not adequately warning workers of potential dangers.
On the Road
On the roads, a guideline for maintaining road user safety exists in the form of The Highway Code. It outlines the duty of care road users have to each other and is intended to ensure the reduction of injury and death as a result of road traffic collisions.
According to the Department for Transport, provisional figures from June 2021 suggest an annual reduction in road traffic accidents.  However, it is estimated that 24,530 people were killed or seriously injured in the year ending June 2021.
In Public
Under the Occupiers' Liability Act 1957, a party in control of a place that's accessible to the public should ensure that it is safe for visitors. Reasonable measures and considerations should be carried out on the premises. Negligence can come in the form of:
Walkways being obstructed due to poor staff training, causing

slips, trips and falls.

 

Paving defects being raised by more than an inch. 

A failure to put up necessary signs warning of hazards.
What Impact Could A Bodily Injury Have?
The effect a personal injury could have on you is unique to the injury, its location and its severity. Because of this, you may wish to consult a bodily injury claim calculator to learn more about how yours can affect you. Regardless of its severity, you could suffer mentally or physically, or both. 
Physical Harm
An injury can have long-lasting effects. Fractured vertebrae, for example, have the potential to become a source of regional pain long after the break has healed. Furthermore, a torn ligament can negatively impact mobility, causing you to take time off work and potentially receive a reduced income as a consequence. 
Psychological Harm
Alternatively, an injury could have a psychological impact. A severe head injury could alter or limit a person's cognitive ability, and extended periods of physical pain can lead to alterations to the injured person's emotional state, such as inducing depression or anxiety. 
Personal Injury Statistics
In Great Britain, according to HSE statistics, 51,211 non-fatal injuries were reported in the years 2020/21. Of these, 37,111 warranted more than seven days of absence. The most common area of non-fatal injury was upper limb locations, with 18,988 total injuries. 
On the road, there were 119,850 casualties of all severities, in the year ending June 2021. This was a reduction of 9% on the previous year. This is part of a wider trend, with 28% fewer accidents occurring in the year ending June 2021 than the three rolling years prior. 
How Can A Bodily Injury Claim Calculator Help Me? 
A bodily injury claim calculator can help you by illustrating the amount of compensation that could potentially be owed. On top of this, you could see if you are in time to make a claim.
When making a claim, you are beholden to a time limit. From the date of injury, you have three years to file your claim if you are over the age of 18. However, if you are under the age of 18, you cannot make a claim unless you elect a litigation friend. A litigation friend is a responsible adult that makes the claim on your behalf. Otherwise, you can wait until your 18th birthday, on which date the three-year limit will begin. 
You can also use a litigation friend if you lack the mental capacity to claim.
Before you make your claim, you can take some preparatory measures to increase your chances of success. By collecting evidence to support your case, you make it harder to refute. But what evidence could you have to support a claim?: 
CCTV – If you believe the accident could have been caught on camera, you can request a copy of the footage. 
Witness statements – Immediately following your accident, collect the contact details of those that witness it. This makes them reachable in future to potentially provide witness statements. 
Medical evidence

– As part of the claims process, you'd attend an independent medical assessment. The report that's produced can be solid evidence. If you use the services of a solicitor, they can arrange this as local to you as possible. 
If you'd like to know what else can be used as evidence, get in touch.
Connect With A No Win No Fee Bodily Injury Solicitors?
Should you decide to go forward with your bodily injury claim, you may want to seek legal representation. For this, you can contact the personal injury solicitors on our panel. They can offer you a No Win No Fee agreement. 
Under such an agreement, you wouldn't have to pay an upfront or ongoing solicitor's fee. In fact, you'd only pay this fee if the claim wins. It's otherwise known as a success fee and is a percentage of your compensation. However, this percentage is capped by law and you'd discuss it before you agree to make the claim. 
If the claim loses, you don't have to pay the success fee at all.
You could use a bodily injury claim calculator to get an idea of how much you could claim. Alternatively, our advisors could value your claim for free. 
Get in touch by:
Learn More About Using Our Bodily Injury Claim Calculator. 
We have more guides that could be helpful to you.
How Is Car Accident Compensation Calculated
Personal Injury Calculator-See How Much You Can Claim
Here are some external sources that can aid you too. 
The Health And Safety Executive | HSE 
Publisher Ruth Vito
Writer Ryan Walker