By Megan Hale. Last updated 14th December 2022. Have you experienced a fractured femur or hip in an accident? Was the accident caused by someone else breaching their duty of care to you? If so, you may be able to claim. Our broken femur compensation calculator could help you see how much you could be owed.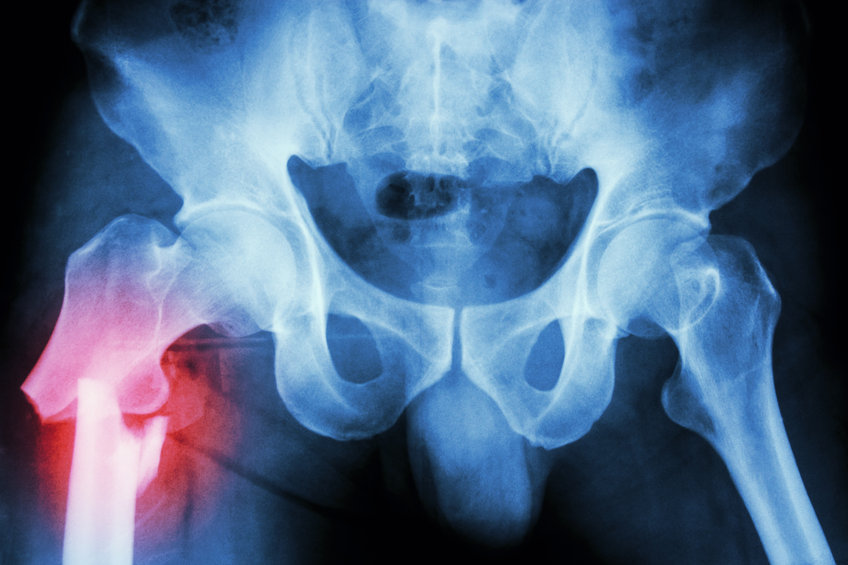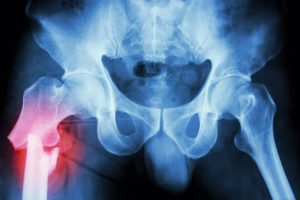 When you break your femur, it can have a detrimental impact on your quality of life. For instance, it might stop you from being able to walk or bear weight on the injured leg. This might stop you from doing things like playing sport or going to work.
Calculating Compensation For A Fractured Or Broken Femur
Our advisors offer free legal advice 24/7 so, if you want to see if you can claim or have any questions or queries, give them a call, and they'll be happy to help at a time that works for you. You can call them on 0800 408 7826. Alternatively, please read on to learn more about how our compensation payout calculator could help you. 
Jump To A Section
A Guide To Using A Broken Femur Compensation Calculator
In this guide, we will take a closer look at the process of claiming compensation for a broken femur. We will begin by looking at exactly what kind of injury this is and the damages you could potentially claim for this kind of injury.
Furthermore, we will examine the kinds of accidents that could cause this kind of injury. For instance, we will look at accidents on the road, in public and in work.
We will go on to look at some statistics related to broken femur accidents. Furthermore, we will examine what kinds of things you can be compensated for in a claim.
We will also provide a compensation table which could help to illustrate the amount you could receive. In addition to this, we will look at No Win No Fee agreements and the kinds of benefits this can offer when seeking legal representation.
Finally, we will provide you with some external resources that you may find useful. We will also answer some frequently asked questions about claims of this nature.
What Is A Broken Femur?
The femur, or thighbone, is the bone that makes up the top part of the leg. The femoral head forms the "ball" part of the ball-and-socket hip joint. The femoral neck is found just below this. For this reason, when you break the top part of the femur, this also constitutes a hip fracture.
Symptoms of a hip fracture can include: 
Serious and intense pain

Being unable to stand, put weight on or rotate your leg

Swelling and bruising around the hip area

The injured leg appears shorter than your other one. 
It can take many months to regain mobility if you've experienced a broken hip. This is because the bones, muscles and ligaments need time to fully heal after the surgery. As for the question "How long do you stay in the hospital with a broken femur?" you could be in hospital for a week or two while you recover with the help of a rehabilitation team. 
Always check with your doctor or a healthcare professional to confirm the type of injury you've sustained. Once your injury has been confirmed, call our advisors using the phone number at the top of this page if you would like some free legal advice about claiming. 
What Damages Could You Claim After A Break Or Fracture?
There are two potential heads of claim when making a personal injury claim. General damages relate to the physical pain, emotional trauma and decline in your quality of life caused by the injury. Special damages, meanwhile, relate to the financial losses caused by the injury.
As part of special damages, you could claim for things like: 
Loss of earnings

Loss of future earnings

Travel costs

Prescriptions/medicine

Recreational activities that you have already paid for but cannot commit to 
To see how much you can claim, use our broken femur compensation calculator today. You could have a reliable estimate in a matter of moments. 
Common Types Of Accidents Causing A Broken Femur
You may be wondering, "What causes a femur to break?" The answer is that many types of incidents can cause an injury of this nature. This section aims to provide examples of scenarios where you may claim to give you a better understanding of your own situation. 
Broken Femur Injuries Caused By Motor Vehicle Accidents
One way you could suffer a fractured femur is a motor vehicle accident. All road users have a duty of care to one another. They're expected to act in a way that ensures the safety of themselves and everyone else on the road. 
The Highway Code outlines the things that road users should do to adhere to this duty of care. If you fail to follow this guidance, then this could result in an accident. Examples of this include:
While you're travelling around a roundabout, another driver pulls out when it isn't safe to do so. The resulting crash could fracture your pelvis and femur.

A driver attempts to overtake you while cycling when it is not safe to do so. This results in them swerving into your vehicle and knocking you off your bike.

While you're crossing a road, a driver might not stop in time, causing them to hit you and fracture your femur alongside multiple injuries.
Workplace Accidents Causing A Broken Femur
 The Health and Safety at Work etc. Act 1974 establishes your employer's duty of care towards their employees. Under this, your employer has a responsibility to take all reasonably practicable steps to ensure your safety while at work.
Examples of breaches of this duty that could lead to a work injury that entitles you to claim could include:
You use a faulty ladder that's not been checked by your employer. While you're on it, one of the rungs breaks, and you fall to the ground, sustaining a hairline fracture on your femur. 

A colleague who has not been trained to use a forklift truck is instructed to carry out a role using one. Because of their lack of training, they crash into you and break your femur. 

Being asked to lift something too heavy, resulting in you suffering from a fall. This could result in you breaking your femur and pelvis. 
Slips And Falls From A Height Causing Broken Femur Injuries
There are many reasons you could fall from a height, but you would need to have fallen due to someone else's negligence in order to claim. This means that you've suffered a fall because someone else breached the duty of care they owed you. 
Examples of this injury could include: 
You slip on a wet floor with no warning signs, resulting in you falling and suffering a femur fracture. 

While you're in a shopping centre, the escalator stops suddenly. This causes you to be thrown down it, breaking your femur.
Broken Femur Injuries In A Public Place
The duty of care you're owed in public is outlined in The Occupiers' Liability Act 1957. Who is liable depends on who has control of the premises.
Their duty of care revolves around ensuring that the parts of the premises open to the public are safe as much as they reasonably can. Examples of instances where this isn't the case, and therefore you may be able to claim, include:
Unsafe or inappropriate flooring results in you falling and injuring yourself. This could cause a comminuted fracture. 

A child is allowed on a rollercoaster ride that they are too small for. As a result, the safety barrier doesn't work, and the child becomes injured.
Femur Fractures In Pedestrian Accidents
Pedestrian accidents can happen in various places due to other people not following their respective duty of care. Depending on the context of the accident, it can sometimes be difficult to know if you can claim and who you would claim against. You could, for example, be a pedestrian hit by a car. If you were hit due to negligent driving, you might be able to claim compensation successfully.
Other examples include:
A broken hip caused by a slab of pavement being an inch off the ground, causing you to trip. You could claim against the council for your injuries. 

While sitting on a park bench, it breaks underneath you because it has not been maintained or checked. You break your femur in the fall. 
Road Safety Statistics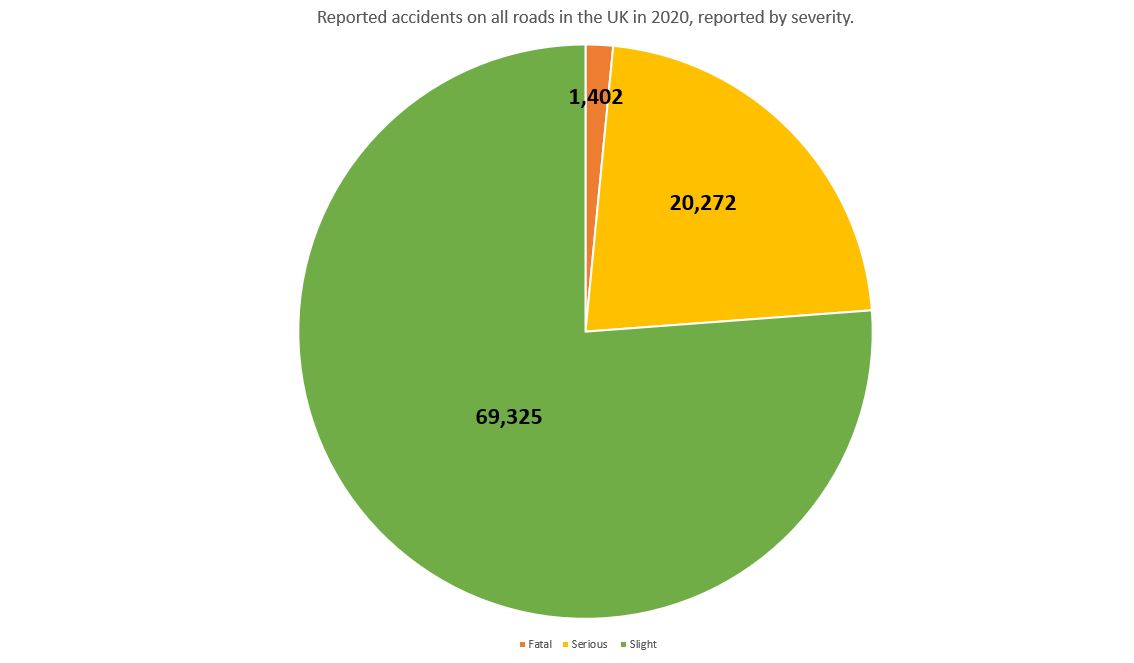 The Department for Transport provides statistics regarding all reported road traffic accidents in Britain. The above statistics relate to the amount of fatal, serious and slight sustained injuries in road traffic accidents in 2020. 
The Department for Transport describes a serious accident as one where at least one of the victims needs to become an "in-patient" at the hospital due to injuries such as: 
Fractures

Concussions

Burns

Crushings

Severe cuts
To speak to a member of our team for free legal advice, call us using the phone number at the top of this page. 
What Care Costs Could You Be Compensated For?
When you pursue a claim for compensation, there are a number of different things that can be included in your claim. One of these is care costs.
Examples of care costs that you might want to claim back include:
Adjustments to your home, such as a chair lift and a care bed. 

Amendments to your vehicle, such as needing to make it wheelchair accessible. 

Care costs of a nurse or costs of gracious care, where a loved one would take time off work to look after you. 
For this part of the claim to be successful, you will need evidence showing the financial losses you're looking to claim. 
How A Broken Femur Compensation Calculator Can Help You Check Your Settlement
Our broken femur compensation calculator makes it easier to see if you'll be able to claim using our panel of solicitors on a No Win No Fee basis. It clearly shows you the amount you could receive by evaluating the type of injury and the context surrounding it. 
This accurate estimate is partly due to the Judicial College. Having analysed the payouts based on both the injury and its severity, the Judicial College has created compensation brackets for general damage compensation based on injury. We use these guidelines to create our compensation calculator.  
How Much Compensation Could You Expect To Get For A Broken Femur?
In order to value the general damages head of your claim, you will usually be invited to a medical assessment with an independent expert. Here, your injuries will be assessed, and the specialist will compile a report containing their findings and prognosis. This will be used alongside the Judicial College Guidelines to help value your claim.
Special damages compensation relate to financial losses you've suffered due to the injury. However, your personal injury solicitor will request evidence to show the losses you're looking to claim. Examples of evidence you would be expected to provide includes: 
Receipts

Invoices

Bank statements
For more information on the amount you could receive in general or special damages, get in touch with us today. Our team can offer you free legal advice.
Broken Femur Compensation Calculator
Our compensation payout calculator uses general damages compensation brackets created by the Judicial College to give you the best estimate possible. 
Below is a list of injuries and their respective compensation brackets to help you understand the payouts you could receive. The Judicial College supplies these figures. 
| Injury | Details | Amount |
| --- | --- | --- |
| Injuries to the Pelvis and Hips - Severe (i) | Extensive pelvis fractures with the lower back joint being dislocated. | £78,400 to £130,930 |
| Injuries to the Pelvis and Hips - Severe (ii) | A fracture or dislocation of the pelvis that results in impotence. | £61,910 to £78,400 |
| Injuries to the Pelvis and Hips - Severe (iii) | Injuries such as a fracture of an arthritic femur or hip that needs hip replacement surgery and included in this bracket. | £39,170 to £52,500 |
| Injuries to the Pelvis and Hips - Moderate (i) | A significant hip or pelvis injury that doesn't cause a major disability. | £26,590 to £39,170 |
| Injuries to the Pelvis and Hips - Moderate (ii) | Injuries may require hip replacement surgery. How successful the surgery was will determine how much is awarded. | £12,590 to £26,590 |
| Injuries to the Pelvis and Hips - Lesser (i) | Injuries could include a fracture that has fully recovered within 2 years. | £3,950 to £12,590 |
| Leg Injuries - (b) Moderate (ii) | Multiple fractures in the leg or severe crush injuries. How much is awarded will depend on the extent of treatment alongside other factors. | £27,760 to £39,200 |
| Leg Injuries - Less Serious (i) | Fractures where an incomplete recovery has been made. The person may be left with a mental implant or a defective gait. | £17,960 to £27,760 |
| Leg Injuries - Less Serious (ii) | A simple femur fracture that causes no damage to the articular surfaces. | £9,110 to £14,080 |
| Leg Injuries - Less Serious (iii) | A simple tibia or fibula fracture that causes dull aching with a minor restriction in movement. | Up to £11,840 |
You can also use our personal injury calculator to get a valuation of the general damages and loss of earnings you could receive. Alternatively, speak to one of our experienced advisors using the phone number at the top of this page.
Broken Femur Bone – No Win No Fee Lawyers
It can be difficult to provide a definitive amount for the average compensation for a hip injury in the UK, as there are several variables considered when valuing claims. However, a solicitor from our panel may be able to help ensure you get a settlement amount that is fair and relevant to your case. If you chose to be legally represented by a solicitor from our panel, not only could they provide you with their knowledge and expertise handling claims similar to your own, but they may also offer you a No Win No Fee agreement.
This type of agreement is a way of funding the work of a solicitor. A solicitor from our panel may offer you a specific type of No Win No Fee agreement, known as a Conditional Fee Agreement (CFA). There are various benefits when claiming under the terms of this arrangement, such as:
You generally aren't expected to pay any upfront or ongoing fees to your solicitor for their services.
You are also usually not expected to pay them for their services if the claim fails.
If your claim for a fractured femur is successful, you will pay them a success fee. This is a legally capped amount that is taken out of your compensation.
Contact our advisors today if you would like more information about claiming on this basis. Additionally, they could answer any questions you may have about starting a personal injury claim for a broken femur bone.
Get Free Legal Advice About Making A Claim
Our broken femur compensation calculator could help you get an accurate estimate in moments. Alternatively, call our 24/7 advisors at a time that works for you. 
You can:
Call us now on 0800 408 7826

Write to us using the Live Chat function on the right-hand side of your page. 

Contact us using our website.
Ask Us To Calculate Your Broken Femur Compensation
We understand that you may not want to use our compensation payout calculator. Perhaps you would rather speak with someone directly about your claim, or maybe you're not sure how to use the calculator. 
Whatever the reason, don't worry. Our helpful advisors are just a moment away and can help you work out if you can claim. Call them today using the phone number at the top of this page. 
Related Guides And Services
For more useful information, please see below. 
The Health and Safety Executive (HSE) collects data about work-related injuries. To know more about this, click here. 
More details on how to recover from a hip fracture can be found on the NHS website. 
The Royal Society for the Prevention of Accidents (RoSPA) provides advice and guidance about stopping accidents from happening.
Have you experienced a broken leg? If so, read more from our website about how to claim. 
If you've broken your foot and want to see if you can claim, read this guide. 
Other Personal Injury Claims Guides You Can Read
FAQs On Broken And Fractured Femur Injuries
For answers to frequently asked questions about a fractured femur, view below. 
What causes a femur to break?
Incidents that result in the femur breaking usually involve a particularly forceful impact, such as a road traffic accident. However, it can also happen as a result of things like a slip, trip or fall. 
Can you fully recover from a broken femur?
It depends on the severity of the injury and how old you are when you suffer it. It can take months to recover. Please ask a medical professional to understand more. 
What are the symptoms of a broken femur?
Symptoms include extreme pain, difficulty moving your leg, and the injured leg being shorter than it was before. 
Thank you for using our guide on how to use a broken femur compensation calculator. 
Page by XR
Editor RO