By Marlon Harewood. Last Updated 20th January 2023. In this guide, you will find out how you can benefit from our PTSD compensation calculator. Post-traumatic stress disorder (PTSD) is a serious mental health condition and you deserve to be properly compensated if you have suffered from PTSD because of an accident caused by a third party's negligence. We will help you understand what a valid claim looks like and how much it could be worth.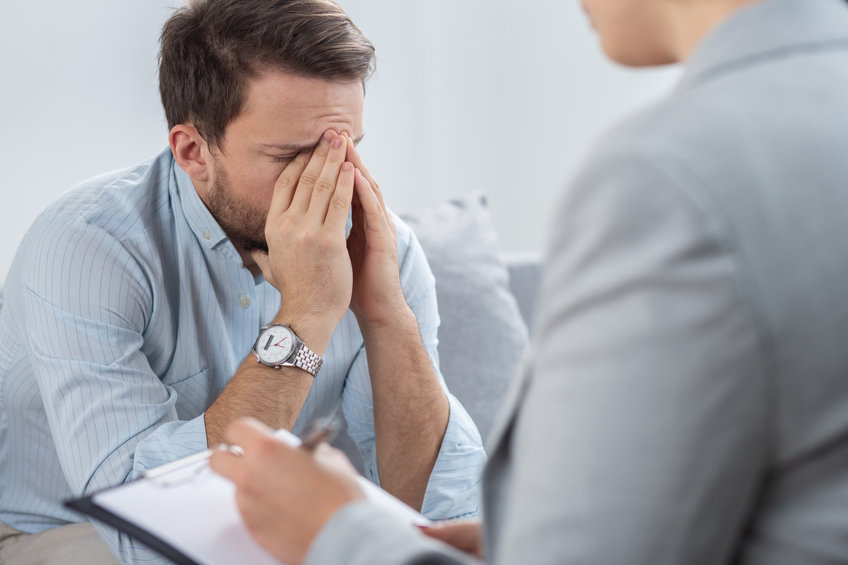 If you would like to begin your claim now, you can speak to our advisors. They could connect you with a solicitor from our panel if they think you have a valid claim. To speak to an advisor today, you can call 0800 408 7826 or visit our contact page. Read on for more information.
Choose A Section
PTSD Compensation Calculator
Whether you have an accident at work, in a public place or on the road, if you suffer from PTSD as a result and it occurs because a duty of care owed to you was breached, you might be entitled to compensation.
Using figures supplied by the Judicial College Guidelines, we can illustrate how much you might receive for general damages. This compensation relates to any psychological or physical harm caused by the accident. We've included a compensation table that can act like a PTSD compensation calculator below.
| Injury | Notes | Amount |
| --- | --- | --- |
| Severe Psychiatric Damage Generally | The prognosis is likely to be poor and the person may be unable to cope with life, education and work. | £54,830 to £115,730 |
| Moderately Severe Psychiatric Damage Generally | A more optimistic prognosis. However, the person is still likely to suffer for a while. | £19,070 to £54,830 |
| Moderate Psychiatric Damage Generally | The prognosis will be much better and the person will have made some recovery. | £5,860 to £19,070 |
| Less Severe Psychiatric Damage Generally | The level of award is decided by how much daily activities and sleep were affected. | £1,540 to £5,860 |
| Severe Post-Traumatic Stress Disorder | The quality of the person's life is severely affected. The will be unable to function as they did pre-trauma. | £59,860 to £100,670 |
| Moderately Severe Post-Traumatic Stress Disorder | A significant disability is likely for the foreseeable future. But there is room for recovery with some professional help. | £23,150 to £59,860 |
| Moderate Post-Traumatic Stress Disorder | A large recovery will have been made and any ongoing symptoms are not too disabling. | £8,180 to £23,150 |
| Less Severe Post-Traumatic Stress Disorder | Ongoing symptoms are only minor and a full recovery is expected to be made within one or two years. | £3,950 to £8,180 |
PTSD Claims – Special Damages
PTSD claims could also include special damages. Under special damages, your PTSD compensation could include recovery of financial losses incurred as a direct result of your diagnosis. However, to include special damages as part of your PTSD claim, you will need to supply proof.
PTSD compensation amounts for special damages could include:
Lost wages if you were out of work due to the diagnosis. Payslips could act as proof.
Medical expenses, such as therapy and prescription costs, if they aren't already covered by the NHS. You will need to save the receipts or invoices.
Transport costs to appointments related to your PTSD diagnosis.
Each PTSD claim is different. Therefore, each claim may include different special damages. Our list above is not exhaustive. You may have incurred different expenses.
Call our advisors to discuss PTSD claims and what could be included under special damages.
What is PTSD?
The NHS defines post-traumatic stress disorder as a mental health condition caused by a traumatic event. Someone with this type of anxiety disorder may have problems sleeping and concentrating. A PTSD sufferer may feel isolated or irritated when they relive their traumatic event through nightmares or flashbacks. If a person continues to experience traumatic experiences, for example, abuse or neglect, they could suffer from complex PTSD. 
Common symptoms of PTSD include:
Avoiding situations that may trigger flashbacks of a traumatic event

A numbness to feeling emotions

Effects on your mental health may involve mental anguish,

anxiety

and general psychiatric damage

Physical effects may include pain, sickness and vomiting 
Under the Equality Act 2010, PTSD may be considered a disability if the effects are long-term and have a detrimental impact on your quality of life, including your ability to work.
In order to claim for PTSD, you must be able to prove that:
Someone has owed you a duty of care and has breached it.

This resulted in an accident.

This caused you to suffer PTSD.
If you can show the above, you might have grounds to form a claim. However, you must have evidence that it was someone else's fault and not your own. 
Our advisors are available 24/7 to help you with any queries you may have about starting a claim or our PTSD compensation calculator. You can speak to us confidently and at no cost to you. 
How Could PTSD Happen?
There are different situations that could trigger PTSD in a person, whether they be in a workplace, in a public place or on the road. No matter where your accident occurs, there is various legislation in place to protect you. Let's take a look at scenarios for potential accidents.
In The Workplace
Employers have a responsibility to ensure health and safety measures are upheld in the workplace. The Health and Safety at Work etc. Act 1974 sets out the duty of care that employers owe to their employees. If employers ignore their duty of care, an accident could happen that may cause you harm. 
For example, you might be a window cleaner. If your employer has not carried out maintenance checks on equipment, such as ladders, there could be a fault. Subsequently, you may fall from the ladder. If you have fallen from a great height, the experience could be traumatic and cause PTSD. However, you might be able to claim due to the negligent employer.
In A Public Place
Those in control of a place that's accessible to the public owe a duty of care to visitors under the Occupiers' Liability Act 1957. This duty of care was extended to unlawful visitors or trespassers in the Occupiers' Liability Act 1984. If occupiers ignore their responsibility to make their premises reasonably safe, and you suffer from an accident as a result, you may have a valid claim.
On The Road
The Highway Code applies to road users and sets out the responsibilities they should follow when using the road. If road users ignore the duty of care that they owe to other road users, including motorists, cyclists and pedestrians, it could lead to a road accident. Due to the severity of road accidents, the impact on your mental health could be detrimental and may cause severe PTSD. However, you must prove a third party owed you a legal duty of care.
For example, a driver could crash into you after going through a red light. Since the driver has ignored The Highway Code and drove illegally, you may have suffered as a result and might be entitled to receive compensation.
PTSD Statistics
According to a report from the Health and Safety Executive, around 822,000 workers suffered from work-related stress, depression or anxiety last year. Industries with higher than average rates of stress, depression or anxiety included public admin and defence, human health and social work, and education. Elsewhere, on the roads, a government inspection into reported road casualties in Great Britain found that 1,390 people were killed last year whilst 23,140 were seriously injured.
If you are unsure who is responsible for an accident that resulted in you suffering from PTSD, speak to our advisors for free, no-obligation advice. They can also discuss our PTSD compensation calculator. 
What Impact Could PTSD Have?
There are a number of impacts that PTSD could have on you. Depending on the severity, you could be left facing mental anguish or even suffer from anxiety. PTSD can also affect your ability to work or other aspects of your life, such as participating in activities and hobbies that you previously enjoyed. You may also struggle to keep up with relationships. Sometimes PTSD sufferers may turn to alcohol or drugs to deal with their symptoms, subsequently leading to addiction. Some even begin to self-harm to stop the pain they are experiencing. 
All of these impacts could determine how much compensation you may receive; however, with our help, we can advise you on which elements form valid personal injury claims. For more information, or any queries about our PTSD compensation calculator, speak to our team. 
PTSD Compensation Payouts – Claim Time Limits 
For PTSD claims, a compensation calculator may be able to help you gain a clearer understanding of how much you may be eligible to receive in compensation. They usually do this by asking you questions about the nature of your accident and your injury.
You can use our compensation calculator to get an estimate of how much you could receive should your claim succeed. Alternatively, you can refer back to our table where we have listed some potential PTSD compensation payouts using the figures listed in the JCG.
However, a compensation calculator will usually not inform you whether you still have enough time to make your claim. This is why it is important to remember the time limits in place to start a personal injury claim. These time limits can be found in the Limitation Act 1980, and generally are:
3 years from the date the accident occurred.
3 years from the date you first realised you were harmed by negligence.
There are certain exceptions to these time limits, such as:
Minors under the age of 18. In these instances, while the time limit is suspended, a court appointed litigation friend could make a claim on their behalf. Alternatively, if no claim is made for them, they will have 3 years to start their claim once they turn 18.
Someone who lacks the mental capacity to make a claim. Similarly, the time limit is suspended during which time a litigation friend could make a claim on their behalf. If this is not done, the person can make their own claim from the date of their recovery.
Contact our advisors today if you are wondering whether you are eligible to claim compensation for PTSD or to learn more about the time limits that may apply to your specific circumstances.
Compensation For PTSD – Do I Need Evidence?
Evidence can play an important role in helping you successfully claim compensation in a PTSD claim. What you will need will depend on the specific aspects of your case.
Some examples include:
Photos
CCTV
Witness contact details
Medical records
Proof of financial loss
If you are looking for specific information about the evidence that could help you in a claim, then please reach out to one of our advisers. They could give you insight into actions that could help claimants successfully claim PTSD compensation payouts.
Connect With Our No Win No Fee PTSD Solicitors
Finding the funds for legal representation may be a concern for you. However, it shouldn't stop you from getting the compensation you deserve. Our panel of No Win No Fee solicitors could be what you're looking for.
A No Win No Fee arrangement means that solicitors are not paid any upfront fee, and there are no ongoing solicitor fees either. Solicitors are paid a legally capped percentage of your compensation, but only if your claim is successful. Otherwise, you don't pay any solicitor fees if the claim loses.
Get Help Using Our PTSD Compensation Calculator
Our advisors offer free legal advice to help you understand the claims process and what a valid claim looks like. Our PTSD compensation calculator can help give you an estimate of what you could receive. For more information, you can contact us by:
Calling

0800 408 7826

Using the live chat service

Requesting a call back using the form at the top of this page
Learn More About Using Our PTSD Compensation Calculator
We hope you have enjoyed learning about our PTSD compensation calculator and have more of an idea of what your claim is worth. Here are some additional resources that you might find helpful.
Mental Health Services – Get access to NHS mental health services near you.
Suicide Prevention – Government resources and guidance on suicide prevention.
Post-Traumatic Stress Disorder – Understand more about PTSD with this guide from Mind.
We have included some more of our guides for you to read below.
Terms And Conditions – The terms and conditions of using our site.
Psychological Injuries – A compensation calculator for psychological injuries.
Multiple Injury – Find out how much compensation you could receive for multiple injuries.
For further queries, get in touch with our team today. Thank you for reading our PTSD compensation calculator guide.
Publisher Ruth Vito
Writer Lewis Jones