In this guide, we will discuss what a workplace injury compensation calculator is and how you could use one to get an estimate of how much your claim is worth. If you have suffered an injury at work due to your employer's negligence, our guide could help you understand whether you're eligible to claim.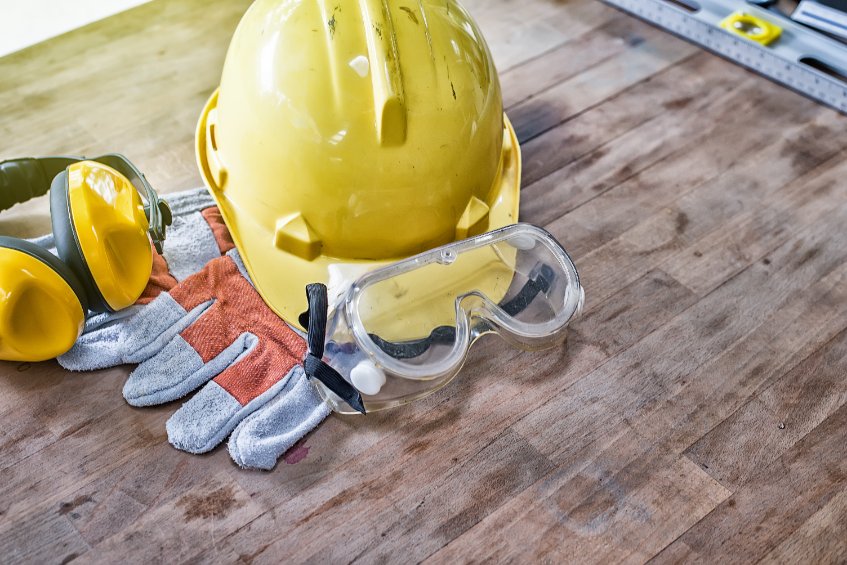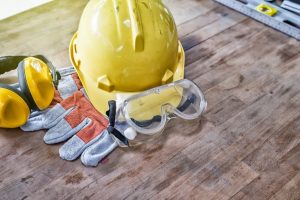 We will also share some examples of workplace accidents with the latest accident statistics.
Additionally, we will discuss how a solicitor from our panel offering to represent your claim under a No Win No Fee agreement could be beneficial. 
If you want more information regarding anything discussed within this guide, don't hesitate to contact our advisors now. They can offer you free legal advice, 24 hours, 7 days a week.
Contact our team now via:
Choose A Section
Workplace Injury Compensation Calculator
Below is a table of different compensation amounts corresponding to different injuries. The amounts listed align with the current edition of the Judicial College Guidelines (JCG), published in April 2022. Personal injury solicitors often use the JCG to help value the portion of your settlement known as general damages.
General damages aim to provide compensation for the physical harm and mental suffering you endure because of your injuries. The following table should only be used as a guideline.
| Injury | Severity/Notes | Amount |
| --- | --- | --- |
| Injury resulting in Brain Damage | (b) Moderately Severe - You are left seriously disabled with a dependence on others and a need for constant care. Disabilities may be physical, such as limb paralysis. | £219,070 - £282,010 |
| Injury resulting in Brain Damage | (e) Minor - Brain damage, if any, will be minimal. The amount receivable is affected by the following factors: (i) severity of initial injury, (ii) recovery period, (iii) extent of continuing symptoms and (iv) presence/absence of headaches. | £2,210 - £12,770 |
| Deafness/Tinnitus | (b) Total Deafness - Dependent on lack of speech and severity of tinnitus. | £90,750 - £109,650 |
| Deafness/Tinnitus | (d) Partial Hearing loss and/or Tinnitus. Severe (i) - You have severe tinnitus and severe noise-induced hearing loss (NIHL). Age is also a factor in evaluation. | £29,710 - £45,540 |
| Leg Injuries | (b) Severe Leg Injuries. Moderate (iv) - Multiple fractures/ severe crushing injuries, to the leg. The amount awarded is dependent on the extent of treatment, muscle wasting etc. | £27,760 - £39,200 |
| Hand Injuries | (g) Less Serious - A severe crush injury resulting in significantly impaired function if there is no surgery or despite operative treatment happening. | £14,450 - £29,00 |
| Back Injuries | Moderate (ii) - Many injuries to the back, e.g. disturbance of ligaments and muscles resulting in backache or soft tissue injuries. The amount receivable is dependent on various factors, such as the severity of the original injury and the degree of pain experienced. | £12,510 - £27,760 |
| Knee Injuries | Moderate (i) - The knee has been dislocated, or the cartilage has been torn. This can result in minor instability, wasting and weakness. This also includes injuries which accelerate symptoms from a pre-existing condition. | £14,840 - £26,190 |
| Wrist Injuries | (c ) Less Severe - Results in some permanent disability, with the potential of persisting pain and stiffness. | £12,590 - £24,500 |
| Shoulder Injuries | (b) Serious - Dislocation of the shoulder, resulting in pain to the neck and should with aching in the elbow. It may also result in weakness of grip and restricted shoulder movement. | £12,770 - £19,200 |
Some claims may also result in special damages. These take into account any financial loss caused by your injuries. There are various costs you could claim back under special damages, such as loss of earnings, home adaptations, care costs, medical expenses and travel expenses.
However, you should keep hold of all financial records to prove any costs you claim back. 
As an alternative to the table above, you could use our workplace injury compensation calculator. It can provide you with an estimate of how much your claim is worth. However, you should only use the estimate you receive as a guide because several aspects are considered when valuing claims.
You could also call our team for a free valuation of your case.
What Is The Definition Of A Workplace Injury?
A workplace injury can be defined as an injury that occurs in the workplace or whilst performing duties related to your job. 
Your employer has a duty of care to take practical steps in order to remove or reduce the risks of any hazards that they are aware of. This duty of care is outlined in the Health and Safety at Work etc. Act 1974 (HASAWA). 
Section 2 of HASAWA outlines the steps employers should take to minimise or reduce the risk of injury. If they don't, it could mean they have breached their duty of care. 
In some cases, the injury you sustain could be a result of your employer's failure to uphold the duty they owe you. This could lead to you making a claim. 
As such, you may find using a workplace injury compensation calculator helpful. For more information, call our team.
Examples Of An Accident Causing A Workplace Injury
There are various ways someone could sustain an injury at work. Below, we have listed some examples of workplace accidents:
If you have experienced a similar form of negligence, you may be eligible to claim for any harm you sustained as a result. Call our team for more information. They can also provide further guidance on how to use a workplace injury compensation calculator.
Latest Workplace Injury Statistics
Employees make self-reports to the Labour Force Survey (LFS.) These reports are then collated by the Health and Safety Executive (HSE) to provide workplace statistics.
According to the self-reports made by employees to the LFS, 441,000 working people sustained a non-fatal injury in 2020/21. Additionally, the reports showed that 102,000 took more than 7 days off from work due to their injuries.
Potential Impact Of Suffering A Workplace Injury
When suffering from a workplace injury, the potential consequences can be more than just your physical suffering.
Depending on the nature of your accident and the severity of your injury, you may suffer from psychological injuries as well. This could include conditions such as Post-Traumatic Stress Disorder, anxiety or emotional distress. 
Your injury may also result in you needing to take time off of work, meaning you lose out on wages. Additionally, you may require domestic care while recovering from any injuries. This could incur financial losses.
You may wish to use a workplace injury compensation calculator to estimate how much you could claim back. However, they don't always take into consideration the financial losses incurred as a result of your injuries.
Instead, you can call our team. They can discuss the specifics of your case and provide guidance on what costs you could claim back.
How Can A Workplace Injury Compensation Calculator Help Me?
A workplace injury compensation calculator can help you calculate how much compensation you could be entitled to. However, before you work out how much compensation you're owed, you should consider the steps you can take before pursuing a claim.
These might include:
Getting medical attention. – Seek out medical attention for your injuries. This can produce medical reports from the hospital or your doctor detailing the treatment and diagnosis you received. This information can be used as evidence to support your case.

Filling out an accident report book – Workplaces with 10 employees or more should have a report book for accidents. You should fill it out with as much information about your accident and injuries as possible.

Gathering evidence – This can include CCTV footage or witness contact details.
Getting legal advice – Our panel of personal injury lawyers have experience dealing with accident at work claims. They can help you gather relevant evidence to strengthen your case.
For a claim to succeed, you must be able to prove a third party breached their duty of care causing you harm. To find out if you could make a claim contact us today.
Connect With No Win No Fee Lawyers For Workplace Injury Claims
If you are considering making a workplace injury claim and would like to do so with legal representation, you may find a No Win No Fee solicitor beneficial.
The solicitors from our panel offer No Win No Fee services by representing your claim under a Conditional Fee Agreement.
Under this agreement, there are no payable fees upfront for your solicitors services or if your claim fails.
If your case succeeds, your solicitor will deduct a small success fee from your compensation. Further details about the fee, which is subject to a legal cap, will be outlined in the agreement you sign before your claim proceeds.
Get Help Using Our Workplace Injury Compensation Calculator
You can contact our advisors for more information on working with a solicitor from our panel on a No Win No Fee basis. Additionally, they can provide further guidance on using a workplace injury compensation calculator. 
Get in touch via:
Learn More About Using Our Workplace Injury Compensation Calculator
Please find some additional links below.
Other Personal Injury Claims Guides You Can Read
We hope this guide on using a workplace injury compensation calculator has helped. However, if you have any questions, please get in touch using the details at the top of the page.