By Danielle Griffiths. Last Updated 7th November 2022. Have you suffered an elbow injury at work due to an accident you weren't liable for? Has a road traffic accident caused by another person's negligence resulted in you having a fractured elbow? Are you looking to make an elbow injury claim due to you suffering high impact trauma due to a slip, trip or fall that wasn't your fault? If you've suffered an elbow injury and it wasn't your fault, you could claim. What's more, you could calculate what you could claim using our broken elbow compensation calculator.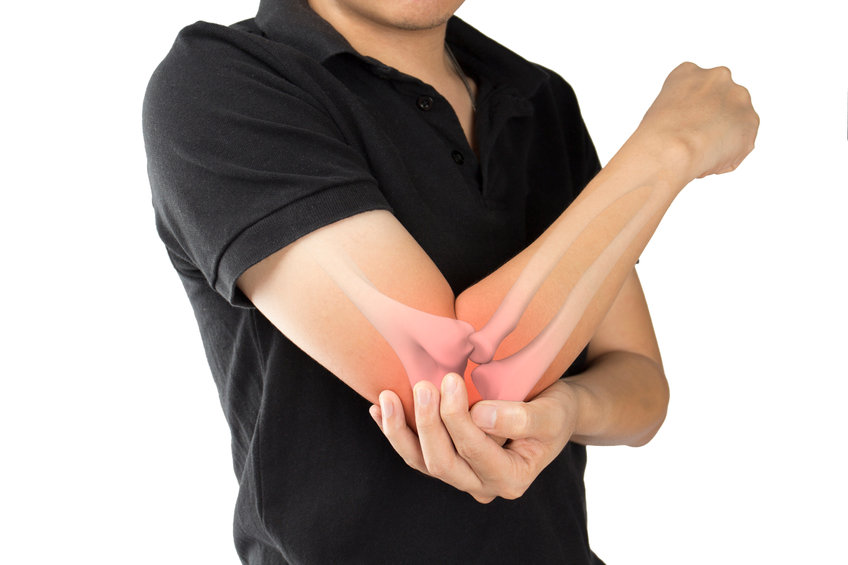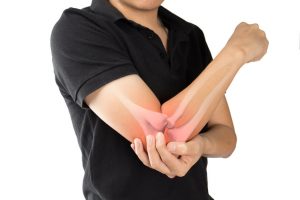 This guide aims to: 
Our advisors give free legal advice and are ready to talk to you whenever you need them, so if you want to see if you can claim, reach out at a time that suits you.
Contact us on 0800 408 7826 or use our live chat. Alternatively, to see how a compensation payout calculator could help you, continue reading. 
Jump To A Section
A Guide To Using A Broken Elbow Compensation Calculator
An elbow fracture can be caused by many different types of incidents, the circumstances of which could leave you wondering if you're able to claim compensation. If you're able to show that the injury you've suffered is due to someone else's negligence, you may be able to claim. 
Our broken elbow compensation calculator can, in minutes, it can give you an estimate of the compensation you could claim. It assesses the core aspects of your injury to provide you with a compensation bracket showing what your injury is worth. This can also include any financial losses you've suffered due to the injury.
However, if you need free legal advice or an estimate from one of our advisors, get in touch today.
What Are Broken Elbow Injuries?
Injury to your elbow joint involves up to three bones. The radius and ulna bones lead from your wrist to your elbow. The humerus then extends from the elbow to the shoulder. These three bones make up the joint, so a fractured elbow will involve an injury to at least one of them. 
An olecranon fracture can severely affect the elbow flexion as it affects the bending, straightening and rotation of the arm. The NHS states that symptoms of a broken bone can include:
Hearing a snapping noise when the injury occurs. 

Intense pain, swelling and potential deformity. 

Feeling a greater amount of pain when pressure is applied. 
According to further NHS guidance, your fracture treatment plan will usually involve using a sling to support your arm. The sling would be used for some days, but it can take around weeks for the fracture to fully heal.
Occasionally, the injury may require surgery. The length of recovery time could affect the amount of compensation you receive. 
 If you'd like free legal advice, please call the phone number at the top of this page to speak to one of our advisors. 
What Could A Personal Injury Claim Compensate You For?
When making a personal injury claim, there are two possible types of compensation.
General damages are compensation for the emotional turmoil and physical suffering that the accident that wasn't your fault caused. Special damages are compensation for the financial losses the elbow injury causes. So, you could potentially claim for: 
Travel costs

Medicine/prescriptions

Lost deposits for recreational activities (such as holidays)

Loss of future earnings

Loss of earnings
This may be why you'd like to use a personal injury calculator because, when using it, you get to input all the losses you're looking to claim. It will then give you an accurate estimate of what you could receive if your claim was successful. 
If you're successful in receiving general damages compensation, it doesn't always mean you'll be able to claim any or all of the special damages. That's because they're assessed independently using the evidence you supply. 
Fractured Elbow – Evidence You'll Need To Make A Claim
In order to successfully claim for a fractured elbow, you will need to provide evidence of the negligence and that it caused you harm.
You could provide this type of evidence in many forms, such as:
CCTV or other similar dated recordings or images
Collecting the contact details of witnesses who can provide supporting statements
Records, such as emails, of complaints sent to a council or an employer
You will then need evidence that can act in support of the injury you are claiming for. Ideally this should be a medical report or assessment of your injury, but it can be accompanied by materials such as photos you had taken of the injury.
Please reach out to a member of our team to discuss the evidence you will need in your claim for an elbow injury.
How Long Do I Have To Make A Broken Elbow Claim?
If you have grounds to make a claim for a broken or fractured elbow injury, then it's important to know that there's a time limit for starting such claims. Due to the Limitation Act 1980, you usually have three years to start a broken elbow claim, starting from the date you suffered your injury.
In some circumstances, the time limit for starting a claim can be different. For instance, if the injured party lacks the mental capacity to claim, then the time limit does not apply unless they recover. If the victim is a child, then the three-year time limit does not begin until the day they turn 18.
Before these points, a litigation friend can be appointed to claim on their behalf.
Accidents Which Could Cause A Broken Elbow
Any type of high energy trauma to your elbow could cause it to fracture. As such, many different incidents could cause this injury. This section will consider scenarios in which you could claim.  
Trips, Falls And Slips Causing A Broken Elbow
A slip, trip or fall can happen anywhere due to many unfortunate or unforeseen circumstances. In terms of making a successful claim, it's about proving that the reason you injured yourself was due to someone else's negligence. So, in terms of injuring yourself in a public place, for example, the controller of the space has a duty of care established in the Occupiers' Liability Act 1957.
Their responsibility is to reasonably make sure the space that's accessible to the public is safe to be used. They can't account for every circumstance, but if there's a clear health and safety issue, they are expected to remedy or fix it within a reasonable timescale.
If the space is not fit for purpose or safe for the public, they could be liable for any damage caused as a result of that, as it means they've breached their duty of care.
Broken Elbow Injuries In A Vehicle Crash
A vehicle crash can cause serious injuries due to the high impact trauma that can be caused as a result. Thousands of drivers use the roads in the UK every day, and it can only take one lapse in judgement to injure someone.
The Highway Code clarifies every road user's duty of care. The aim of this is to stop negligent driving. Unfortunately, it can still happen, but if you've been injured by reckless driving, it would mean that the other driver has breached their duty of care to you. As such, you could successfully claim compensation.
Elbow Injuries Caused By Sideswipe Accidents
Leading on from this, a sideswipe accident could result in you researching an elbow injury compensation calculator. A sideswipe accident is when the side of one vehicle crashes against the side of another one. Due to the area of impact, this could cause injuries to your arm and elbow. This could require surgery.
It's important to note that, regarding road traffic accident claims, if the damage caused to you comes to less than £5,000, you will need to use another method to make a claim. This is explained and detailed in the Whiplash Injury Regulations 2021. However, please give us a call before deciding to do this as your injuries could come to more than £5,000 in compensation. Our advisors offering free legal advice could be able to help you. 
Elbow Injuries Caused By High Impact And Energy Trauma
A road traffic accident or collision can cause such damage that's considered high energy trauma. This means that due to the speed they're travelling, the injury is caused by the force of the vehicles when they collide.
The potentially devastating injuries can affect the amount of compensation you could receive should your claim be successful.
Broken Elbow Injuries In The Workplace
Regarding whether you could claim for the injury, it depends on whether your employer has been negligent by breaching their duty of care. Their duty of care is clarified under the Health and Safety at Work etc. Act 1974.
The Act states that your employer must ensure that you can work in a reasonably safe and secure environment. If you're not able to do that, and you injure yourself as a result, you may be able to claim.
Dangerous Machinery And Equipment Causing Broken Elbow Injuries
Another aspect of claiming due to injuries in the workplace comes from using dangerous machinery or dangerous equipment. This is because your employer usually supplies the equipment being used and ensures it's safe to use. So if the equipment is unsafe through no fault of your own, the employer could be liable for any damage caused.
This could lead you to use a broken elbow compensation calculator.  
What Is A Typical Payout For A Broken Elbow Injury?
It's difficult to give a typical compensation figure for a broken elbow injury. That's because injuries differ (as do the consequences of them) from claimant to claimant. Therefore, they're valued on an individual basis.
The general damages payout could be supplemented by special damages compensation. Regarding claiming for financial losses, however, you need to provide evidence to your personal injury solicitor that shows the relevant losses. Examples of evidence you could need includes:
Receipts

Invoices

Bank statements
Broken Elbow Compensation Calculator
Our broken elbow compensation calculator could help you work out the amount of elbow injury compensation you could receive. It analyses the core aspects of your injury to provide you with an estimate in a matter of minutes. 
Below is an injury list and their potential respective general damages compensation brackets. The Judicial College supplies these figures in their guidelines publication. Solicitors use this publication to help them value injuries.  
| Injury | Severity | Compensation Bracket | Details |
| --- | --- | --- | --- |
| Amputation of Arms (b) | (i) Arm Amputated at the Shoulder | Not less than £137,160 | Loss of one arm - arm amputated at the shoulder. |
| Amputation of Arms (b) | (ii) Above-elbow amputation to one arm | £109,650 to £130,930 | The loss of one arm above the elbow. |
| Amputation of Arms (b) | (iii) Below-elbow amputation of one arm | £96,160 to £109,650 | The loss of one arm below the elbow. |
| Arm injuries (a) | Severe | £96,160 to £130,930 | Extremely serious injuries that leave the claimant no better off than if they had lost the arm. |
| Arm injuries (b) | Permanent and substantial | £39,170 to £59,860 | Significant and permanent disability due to serious forearm fractures. |
| Elbow injuries (a) | Severe | £36,770 to £51,460 | Severe disablists as a result of elbow injuries. |
| Elbow injuries (b) | Less severe | £15,650 to £32,010 | Function impairments but no major surgery or significant disability. |
| Elbow injuries (c) | Moderate or Minor Injury | Up to £12,590 | Injuries that do not cause permanent damage or function impairments. |
Call our advisors for a more accurate estimate based on your circumstances.
Broken Elbow – Make A No Win No Fee Claim
If you have a valid claim for an elbow injury, our advisors could potentially connect you with a solicitor from our panel. They can work on a No Win No Fee basis, which provides the following benefits:
The solicitor you work with will generally not request payment upfront or while your claim is being processed. Instead, a success fee is taken from fractured elbow injury compensation amounts when such cases prove successful. This success fee is legally capped.
If your case fails, then you won't usually be required to pay any legal fees to your solicitor.
Get Free Personal Injury Claims Advice
Use our broken elbow compensation calculator to get an accurate compensation estimate in minutes. Our advisors provide free legal advice so, if you want to see if you can claim or have any questions or queries, please just give us a call. Our No Win No Fee panel of solicitors could help you receive compensation. 
Call us on 0800 408 7826

Write to us using the Live Chat window on the right-hand side of your screen

Contact us via our website. 
References
For more useful information, please view the below information. 
The HSE analyses the trends in work-related injury and work-related ill-health. You can see more about this in their publication of statistics in Great Britain. 
The Department for Transport supplies road safety factsheets which you can find here. 
To know more about recovering from a fractured radius at the elbow, view this NHS guidance. 
Broken your arm? If so, and you want to potentially claim, visit our website. 
Other Personal Injury Claims Guides You Can Read
Personal Injury Claim FAQs
For answers to frequently asked questions about making an elbow injury claim, see below. 
What will happen to a payout awarded to a child?
The payout would be put in a secure account until the child reaches the age of eighteen. At that point, the compensation will then be rewarded to them. 
How long would it take to recover from a broken elbow?
It depends on the extent of the injury. Injuries like this can take around 6 to 12 weeks to heal fully. To see what you could claim for this injury, use our broken elbow compensation calculator today. 
Page by XR
Editor TC