This guide will look at personal injury claims and the answer to the equation "how much is my claim worth?". We will also provide guidance on how you can start your claim today whilst giving a range of examples of how an accident could happen.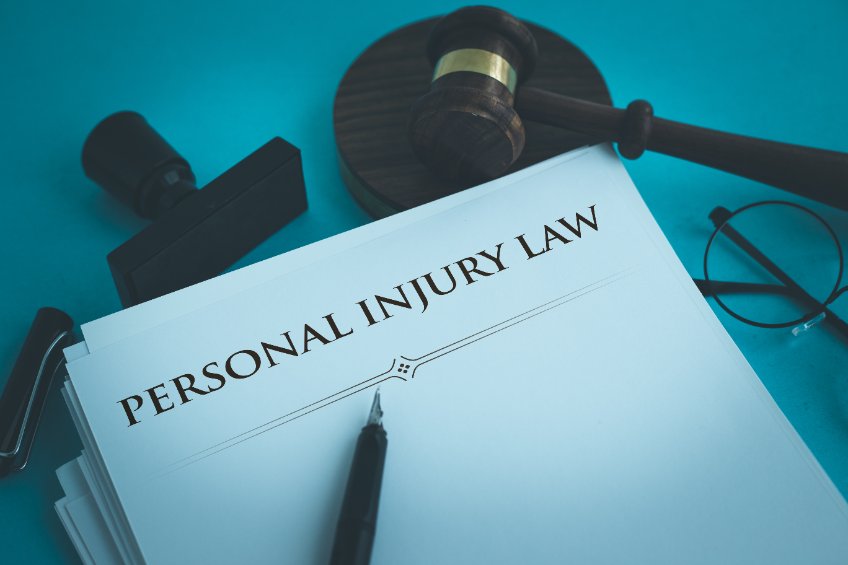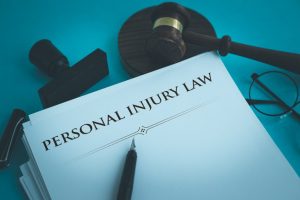 There are various types of accidents and injuries you might suffer. The severity of the incident and the impact often varies, which means there is no direct answer to the question, "how much is my claim worth?". However, this guide will give you some idea of how claims are valued. 
If you think you have a valid personal injury claim, you can use our compensation calculator to find out an answer to the question,"what's my claim worth?". If you would prefer to speak to a member of our team for an assessment of your case, get in touch by: 
Choose A Section
How Much Is My Claim Worth?
A personal injury claim's desired outcome is restoring you to the position state you were in prior to your injury as much as is possible. Due to this, the severity of the injury is a contributing factor in how much compensation you may be eligible for in general damages. 
General damages is the part of the settlement that covers the pain and suffering that your injuries have caused you. It will also consider the impact that your injury has had on your quality of life, for example, if you were an avid footballer and a broken leg prevents you from playing. 
We have created a table using information from the Judicial College Guidelines (JCG) that includes various types of injuries and their corresponding compensation brackets. These should only be used as guides, not as guarantees. 
| Injury | Severity | Bracket | Notes |
| --- | --- | --- | --- |
| Foot | One foot amputated | £83,960 to £109,650 | The amputation of one foot that leads to the loss of the useful ankle joint. |
| Foot | Moderate | £13,740 to £24,990 | Injuries leading to continuining pain as a result of traumatic arthritis or the risk of future arthritis. May need prolonged treatment with the risk of fusion surgery. |
| Leg | Severe (ii) | £54,830 to £87,890 | Injuries that cause permanent mobility problems and require the use of crutches or mobility aid permanently. |
| Shoulder | Severe | £19,200 to £48,030 | An injury that causes damage to the brachial plexus and that causes severe disability. |
| Knee | Severe (iii) | £26,190 to £43,460 | Continuing symptoms such as limitation of movement and pain with the risk that degenerative changes and the need for remedial surgery. |
| Arm | Severe (c) | £19,200 to £39,170 | Despite suffering significant injuries, the prognosis will include a significant amount of recovery |
| Elbow | Less severe | £15,650 to £32,010 | Functionality is hindered due to the injury but no significant disability is caused or major surgery required. |
| Hand | Moderate (i) | £12,170 to £18,740 | Total loss or partial loss of the index finger. |
| Toe | Moderate | Up to £9,600 | Can include uncomplicated fractures or where pre-existing degenerative conditions are exacerbated. |
| Hip/ Pelvis | Lesser (ii) | Up to £3,950 | Minor soft tissue injuries that make a full recovery. |
If you win your case, you could also receive special damages as part of your claim. This reimburses you for any financial financial losses that your injury has caused. For example, if you've experienced a loss of earnings because of the time you've needed to take off work, you could be compensated for this. 
Keeping all of your evidence to support your claim is vital to be fully compensated for your losses. Get in touch with one of our advisors today if you are looking for an answer to the question, "how much is my claim worth?"
What Does A Personal Injury Claim Mean?
A personal injury claim is an umbrella term for various specific types of accidents. These include but are not limited to: 
Not all accidents that cause injury will form the basis of a valid claim. In order for you to be able to claim, you will have to show that the accident in which you were injured occurred because of a breach of duty of care. We will look at what this means later on. 
Furthermore, you need to have sustained an injury in order to claim. If you were involved in an accident but were not injured, then there is no valid personal injury claim to be made. You can claim for psychological injuries as well as physical ones.
For an answer to the question, "how much is my claim worth?" speak to one of our advisors now. If you have a strong case, they could connect you with a No Win No Fee solicitor from our panel. 
Examples Of Accidents Leading To Personal Injury Claims
In this section, we have included some scenarios of how accidents could lead to a personal injury claim. 
There might be a loose paving stone that your local council has failed to fix despite being notified about the hazard this presents. If you have fallen on the paving stone, you may be eligible for an accident in a public place claim under the

Occupiers' Liability Act 1957 which

states that the party in control of a public space owes a duty of care to members of the public who use it.

You might have been in a road traffic accident whilst driving due to the other driver being on their phone. All road users must follow the

guidelines stated in the

Highway Code

,

and the duty of care that road users owe to one another is set out in the

Road Traffic Act 1988

.

Your employer may have failed to provide adequate personal protective equipment (PPE) despite you working with hazardous chemicals that could result in an injury or illness.

As stated in the

Health and Safety at Work etc. Act 1974

, an employer should take all reasonable steps to ensure the safety of their employees and prevent

workplace injuries

.
Recent Injury Stats
In this subsection, please provide some analysis of the latest available statistics.
As per statistics collated by the Health and Safety Executive, 51,211 injuries were reported to them in 2020/21 under the Reporting of Injuries, Diseases and Dangerous Occurrences Regulations 2013 (RIDDOR). Of these: 
Slips, trips, and falls on the same level were the most common with 33%, and 8% of reported accidents were caused by falls from a height 

Lifting or carrying injuries covered 18%

10% were from people being struck by moving objects 

8% of injuries were associated with acts of violence 
Potential Impact Of Suffering A Personal Injury
There are a number of consequences that can arise from suffering an injury. The impact that an injury has on you will depend, in part, on the kind of injury and how serious it is. 
Serious injuries can be life-changing. For example, if you sustain a serious back injury this could leave you paralysed with reduced mobility. However, even a minor back injury could stop you from living your life as you usually would. 
Furthermore, you could suffer a psychological injury as a result of your accident or subsequent injury. If you're involved in a particularly traumatic accident, then you could experience post-traumatic stress disorder (PTSD). This is an anxiety disorder that can make you relive the incident and can affect your quality of life.
If you are still wondering, "how much is my claim worth?", get in touch today for free legal advice. 
Can I Use A Compensation Calculator To Answer "How Much Is My Claim Worth?"
Our compensation calculator is a useful tool that can help you answer the question, "how much is my claim worth?". However, a member of our team will always be available to offer you help.
They can tell you how much money you might be owed. They can also offer you advice on the claims process, such as the steps you can take to maximise the success of your case.  
Getting medical attention should always be the number one priority after an accident resulting in an injury. This will help to treat the problem but also generates medical records that can later be used as evidence that can support your claim. 
You should also: 
Fill out an accident book 

Note the contact details of witnesses so that someone can take a statement 

Gather CCTV or dashcam footage of the accident
Lastly, getting medical advice is important when preparing to make a claim. Our team of advisors offer free legal advice and could connect you with a lawyer from our panel if you have a valid case. 
Connect With No Win No Fee Solicitors To Start A Personal Injury Claim
A No Win No Fee solicitor will review your case before accepting it to determine how strong it is. A Conditional Fee agreement is a form of No Win No Fee agreement that many people use. 
With this kind of agreement in place, there are no upfront or ongoing fees to be paid throughout the claims process. If your case is successful your solicitor will take a portion of your fee, which is called a success fee and is legally capped. 
In the event that you aren't awarded compensation you won't pay this fee and your solicitor won't ask you to pay them for their services.
Get in touch today to see whether you could be represented on a No Win No Fee basis. 
Ask Us "How Much Is My Claim Worth?"
If you want to find out the answer to "how much is my claim worth?" you can speak to an advisor today by: 
Learn More – How Much Is My Claim Worth?
NHS 111 – An online service where you can check if your symptoms require urgent medical attention.
Statutory Sick Pay (SSP) – Guidance from the government on claiming SSP if you're off work without full pay. 
The Health And Safety Executive (HSE) – The HSE enforce health and safety laws in Great Britain.
Here are some of our own guides that might help you answer the question, "how much is my claim worth?" 
Writer Beck Pratt 
Publisher Fern Scott