By Daniel Burnham. Last Updated 23rd November 2022. If you have sustained injuries from a road traffic accident and they were caused by third-party negligence, you could claim compensation. This guide explores how you can get compensation estimates by using a road accident compensation calculator. If your loved one passed away in an accident, the road accident death compensation calculator can help you find out if you could be eligible to claim on their behalf.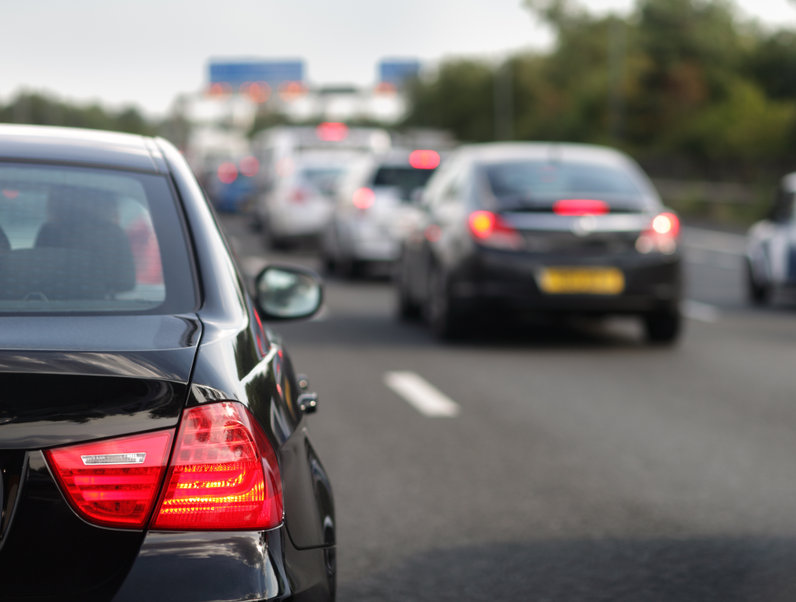 This guide will answer some commonly asked questions, which include: 
How is accident compensation calculated?

What are the average car accident compensation payouts?

How long after an accident can you claim compensation?

Is a road traffic accident injury compensation calculator easy to use?

How can I find the best No Win No Fee solicitors?
Our advisors give free legal advice and help you know if you have a valid claim. Call at any time that works for you. Ways to reach us are:
Choose A Section
Road Traffic Accident Compensation Amounts 
The amount you could receive for a successful claim could include general damages and special damages. General damages are awarded in line with the level of pain and suffering caused by your injuries. The figure is calculated on a bespoke basis.
The necessary calculations are carried out by legal professionals involved with the case. They make use of certain publications to assist them – such as the Judicial College Guidelines (JCG).
We've included some figures from the 2022 update of the JCG in the table below. However, your own claim may differ in value from what is shown.
Injury
Severity
Notes
Amounts
Brain and Head Injury
(a)
Very Severe


No language function.
Need for full nursing care
£282,010 to £403,990
Post-Traumatic Stress Disorder
(a)
Severe


Permanent effects in all aspects of life.
£59,860 to £100,670
Chest Injuries
(b) Traumatic injury to chest
Physical disability
£65,740 to £100,670
Neck Injuries
(a)
Severe


Serious damage to discs
£65,740 to
£130,930

Back Injuries
(a)
Severe


Nerve root damage
£74,160 to £88,430
Leg Injuries
(ii)
Very Serious


Permanent problems with mobility
£54,830 to £87,890
Wrist Injuries
N/A
Injuries that cause a complete loss of function in the wrist
£47,620 to £59,860


Hand Injuries
(e)
Serious Hand Injuries


Hand reduced to approx. 50 per cent capacity.
£29,000 to £61,910
Ankle Injuries



(b)
Severe



Significant residual disability
£31,310 to £50,060
Foot Injuries

(f)
Moderate


permanent deformity due to metatarsal fractures .

£13,740 to £24,990
When making a road traffic injury claim, you could also be eligible to receive special damages. This figure can reimburse you for losses and costs caused by your injury. For instance, you may have medical costs to cover. Additionally, your income may be affected by your injury.
Make sure you have evidence to present in the form of documentation, such as payslips and receipts.
When claiming for an injury caused whilst in traffic, a calculator you use online may not account for all special damages. To receive a bespoke calculation, or to learn more about the average compensation for a road traffic accident, get in touch with our advisors today.
What Are Road Traffic Accidents?
A road traffic accident is a collision of a vehicle with another vehicle, human or animal that causes injury or damage to property. Road users owe a duty of care to other road users. They should use the roads with care and skill to protect the safety of themselves and others. Relevant rules and codes of conduct are as set out in the  Road Traffic Act 1988 and in The Highway Code.  
There are different circumstances that could lead to a road traffic accident. However, the accident could have happened due to someone's negligence. This means that another road user breached their duty of care. 
Generally speaking, you have 3 years from the time of the accident to make your claim.
If you are under 18 years old, a litigation friend can claim on your behalf. Alternatively, if nobody does this, you could have 3 years to claim from the date of your 18th birthday. 
If you lack the mental capacity to claim, a litigation friend could also claim on your behalf. However, if you regain mental capacity, you'd have 3 years from the date of recovery to claim. 
Examples Of Road Accidents
There are many moving violations which may cause road traffic accidents. When someone has breached their duty of care and has not followed the rules as provided in the highway code, it can result in an accident. Examples of such accidents caused by 3rd party breaches are
Rear-end Collisions

: When you follow a car too closely and the car stops suddenly, you may drive into the driver in front of you. This can be avoided by maintaining the recommended gap between you and the car in front of you.

Single-Vehicle Crashes

: This happens when you mistakenly hit a stationary object or skid off the main road. This can be caused by some kind of distracted driving like driving while texting or drunk driving.

T-Bone or Cross-Traffic Accidents:

This can happen at intersections where you need to cross traffic. A driver may have been negligent for this accident to occur. For instance, in the UK, you do not have priority and will need to give way while making a right turn.

Clipping Other Cars:

checking blind spots when merging into traffic and when changing lanes is a good way to avoid this accident.
2022 Road Traffic Accident Statistics
According to National statistics reporting road casualties in Great Britain, provisional estimates reported for the year ending June 2021 show:
An 11% decrease of people reported having been killed in road accidents compared to the equivalent period of 2020.

The fatality rate (per billion vehicle miles) decreased by 19% 

The overall casualty rate remained consistent (per billion vehicle miles)
Potential Impact Of A Road Traffic Accident
Road traffic crashes can cause life-changing injuries or damage your vehicle causing serious financial losses. There are short term impacts and longer-term impacts of road accidents.
The pain and suffering caused by injuries from the accident may be short-lived and you largely recover fully. However, at other times, the impact can be permanent, affecting every aspect of your life. For instance, if the accident has caused a deformity that makes you unable to work, the change of circumstances may affect your ability to relate socially as you did before the accident.
How Can A Road Accident Compensation Calculator Help Me?
A road traffic accident compensation calculator can be a good tool to use when starting your personal injury claims process. The tool may be able to provide you with information concerning your eligibility to claim.
Additionally, the tool helps give you estimates of car accident settlement amounts in various scenarios. 
In the moments following your injury, get the medical attention you need to alleviate any suffering. This medical contact can contribute to your body of evidence in case you choose to claim.
Also important is the gathering of evidence at the location: this can include photographs, CCTV footage and witness contact details for statements.
Though not required, it is advisable to get legal advice too. Our advisors can give this for free. 
Connect With No Win No Fee Solicitors For Road Traffic Accident Claims
If you are wondering how to claim compensation after a road accident, don't be worried. Our advisors could be able to connect you with our panel of solicitors who can represent you on a No Win No Fee basis.
The benefit of No Win No Fee is that you will not pay upfront or ongoing solicitor fees during your claim. Additionally, if your claim is not successful, you will not need to pay the solicitor's fee at all. If the claim wins, a small capped percentage of your compensation will cover the solicitor's fee.
Get Help Using Our Road Accident Compensation Calculator
Although our road traffic accident injury compensation calculator has an easy to use design, some may feel better using it with additional support.
You can call us and have our advisors will walk you through the tool on phone. You can reach us right away using any of the following channels:
Learn More About Using Our Road Accident Compensation Calculator
See extra resources for your learning:
Reducing at-work road traffic incidents
Road accident and safety statistics: factsheets
More of our guides on calculating compensation for road traffic accident claims: 
Writer Mary Matthews
Publisher Ruth Vito