Have you been in a car accident as a passenger? If so, you may be interested in what a passenger car accident settlement calculator can do for you. In this article, we will explain how injuries could happen and what impact they could have. Also, we will explain how a passenger car accident settlement claim calculator could help and what legal help we could provide.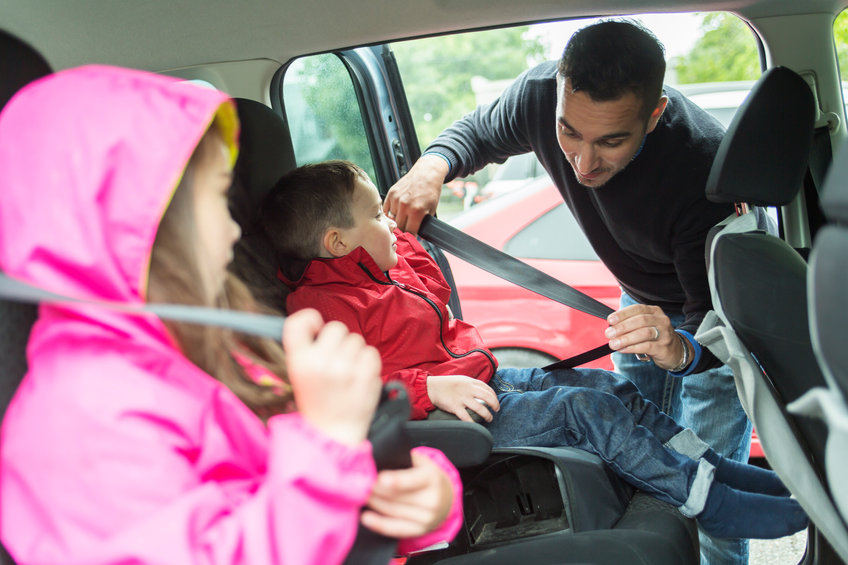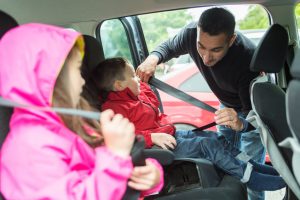 Car accidents can be terrifying. They can make you feel out of control and you can sustain injuries that may have life-altering effects. You can suffer physically and mentally, impacting your ability to stay employed and maintain healthy relationships.
If you would like to claim, we recommend contacting our advisors to help determine whether your case is valid. They can put you in touch with our panel of expert solicitors who can help begin the legal process. Contact us by:
Choose A Section
Passenger Car Accident Settlement Calculator
If you have been involved in a passenger car accident due to another road user's negligence and have been injured as a result, you could receive compensation for a successful claim.
Compensation can be split into two heads. The Judicial College Guidelines (JCG) publishes figures for possible compensation brackets for general damages which cover the pain and suffering caused by an accident. The amount awarded is dependent on the type and severity of the injury. Please see the below compensation table for an example of possible compensation figures.
| Injury | Compensation | Notes |
| --- | --- | --- |
| Minor brain or head injury (e) | £2,210 to £12,770 | Minimal, or no, brain damage. The award is affected by initial injury severity, symptom recovery period, the extent of the lasting symptoms and headaches. |
| Severe PTSD (a) | £59,860 to £100,670 | The case will permanently affect the injured person preventing working at all or to a pre-trauma level. All aspects of life are badly impacted. |
| Less severe PTSD (d) | £3,950 to £8,180 | The injured person will have a near-complete recovery within a two year period with minor persisting symptoms. |
| Digestive system (iii) | £6,610 to £12,590 | Where the injured person has sustained a penetrating stab wound or industrial laceration or a serious seat-belt pressure case. |
| Severe neck injury (i) | In the region of £148,330 | An injury with incomplete paraplegia or causing permanent spastic quadriparesis. Despite wearing a 24-hour collar for a period of years, little to no neck movement and intractable headaches. |
| Moderate neck injury (iii) | £7,890 to £13,740 | Where an injury may have exacerbated a pre-existing condition over the short-term, i.e. less than five years. Additionally, there have been moderate soft tissue injuries with a long recovery period and increased vulnerability to trauma or permanent neck nuisance. |
| Minor back injury (i) | £7,890 to £12,510 | The injured person has undergone a full recovery or to a nuisance level without surgery within about two to five years. |
| Severe shoulder injury (a) | £19,200 to £48,030 | Often connect to neck injuries and involve brachial plexus damage causing significant disability. |
| Moderate shoulder injury (c) | £7,890 to £12,770 | The injury may consist of a frozen shoulder causing movement and discomfort with lasting symptoms for two years. Furthermore, soft tissue injuries with the above minor symptoms temporarily continue for more than two years. |
| Fracture of clavicle (e) | £5,150 to £12,240 | The award amount varies according to extent of the fracture, disability level, temporary or permanent symptoms and anatomical union placement. |
On the other hand, special damages cover the financial costs that incur during your injury and recovery period. Some examples of these costs include:
Property adaptations 

Property damage, i.e. phone and clothes

Loss of earnings and future income

Travelling to medical appointments
Contact our advisors for more information on your claim and how much you could receive for car accident compensation. 
What Is A Passenger Injury?
If you have been injured as a passenger in a car accident due to another road user's negligence, you may have grounds to make a claim. Negligence refers to a person's failure to provide a duty of care towards others. A duty of care is defined as the responsibility to take sensible steps to ensure that you keep others, and yourself, adequately safe whilst using the road.
The Road Traffic Act 1988 is the main piece of legislation established to cover health and safety regulations on the road. Often used together with The Highway Code, it outlines the rules and regulations all road users should follow to make sure to keep each other reasonably safe.
If you have any questions about your personal injury claim, then get in touch with our advisors today. 
How Could Passenger Injuries Happen?
Injuries on the road can happen due to a wide range of reasons. From potholes to negligent behaviour, there are many hazards present on the road. 
With so many road users and vehicles, there can be a large variety of injuries at differing levels of seriousness, especially in a car accident. The injury sustained can depend on the type of accident and the sort of vehicles involved. For example, car accidents can include:
Sideswipes

Head-on collisions

Rear-end collisions

T-Bone collisions

Single-vehicle collisions
The Road Traffic Act states that drivers should operate their vehicles with reasonable consideration for other persons. The Highway Code provides simple and easy-to-follow guidelines for car users (rules 89 to 102) to keep other road users safe.
Frequency Of Car Accidents
According to the Department for Transport, regarding road casualties in Great Britain in the year ending June 2021, there were 119,850 incidents reported of differing severities down from 9% from 2020. 
In 2021, 23,140 car users were seriously injured and 95,320 were slightly injured, a decrease of 6% and 9%, respectively.
What Impact Could A Passenger Injury Have?
As with any accident, injuries may not just be physical. They can have a negative impact on your mental and emotional health too. Some of the most common examples of car accident injuries can include:
Whiplash or neck pain

Lacerations and abrasions, whether deep or shallow

Strains and sprains

Fractures

Concussions 
Moreover, on top of the physical injury there could be a delayed mental reaction from shock, which can include:
The impact of a car accident injury can vary from person to person.
If you're making a whiplash claim then the process for claiming has changed with the introduction of the Civil Liability Act 2018 (CLA) and the Whiplash Injury Regulations 2021. If your injuries are valued at or below £5,000, you may have to claim through the government's online portal.
The Whiplash Injury Regulations created a table for the possible compensation for damage sustained due to your whiplash injury, as seen below.
| Duration of injury | Amount – Regulation 2(1)(a) (pain, suffering and loss of amenity payable in relation to one or more whiplash injuries) | Amount – Regulation 2(1)(b) (pain, suffering and loss of amenity payable in relation to both one or more whiplash injuries and one or more minor psychological injuries) |
| --- | --- | --- |
| Not more than 3 months | 240 | 260 |
| More than 3 months, but below 6 months | 495 | 520 |
| More than 6 months, but below 9 months | 840 | 895 |
| More than 9 months, but below 12 months | 1320 | 1390 |
| More than 12 months, but below 15 months | 2040 | 2125 |
| More than 15 months, but below 18 months | 3005 | 3100 |
| More than 18 months, but below 24 months | 4215 | 4345 |
The government provides some clarification on the regulations and why they were introduced, answering some of the FAQs that have emerged since its creation.
However, before claiming for whiplash, we urge you to speak with our advisors about the injuries you have suffered as they can walk you through a full-body assessment to help you understand the extent of your injuries.
Whiplash claims can be underestimated without legal advice and possibly a lawyer's guidance, and you may miss out on an accurate value of what your compensation could be worth. 
How Can A Passenger Car Accident Settlement Calculator Help Me?
A passenger car accident settlement calculator can be very helpful as it is an easy to use tool that points out possible figures of compensation for accidents. It can act as a base for valuing claims. However, it can't take into account the nuances of your potential case. That's why our advisors are available to answer your calls at any time of the day or night. They can value your claim for free. 
Connect With No Win No Fee Passenger Injury Solicitors
Get in touch with our advisors today to determine whether your claim is valid and they may be able to connect you with our panel of No Win No Fee solicitors who could help begin your personal injury claim.
A No Win No Fee, or specifically a Conditional Fee Agreement (CFA), is a type of arrangement whereby you do not pay upfront to hire your lawyer and, if your claim is unsuccessful, you pay none of their legal costs.
If the claim is successful, the lawyer would take a small percentage of the compensation as their fee. Known as a 'success fee', your lawyer would discuss it with you before the claim starts. 
Get Help Using Our Passenger Car Accident Settlement Calculator
If you would like to receive help for your personal injury claim and need more insight into the passenger car accident settlement calculator, you can get in touch with our advisors by:
Learn More About Using Our Passenger Car Accident Settlement Calculator
We have many other helpful articles below:
Or, please see the provided external links: 
Contact our advisors today for more information on a passenger car accident settlement calculator. 
Publisher Ruth Vito
Writer Jack Edmonds