In this guide, we'll explain how you can use our motorcycle accident settlement calculator. If you've been injured in an accident that was caused by negligence, then you could be entitled to compensation.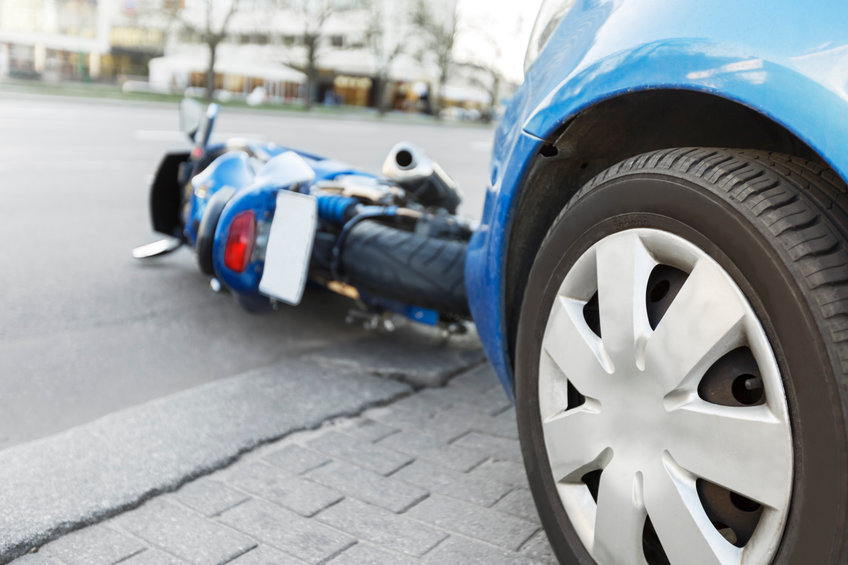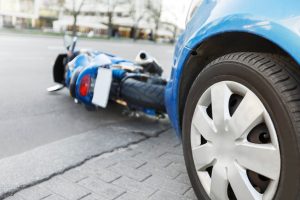 Our compensation calculator can show you how much your claim could potentially be worth. Furthermore, in this guide, we will look at the requirements that need to be in place in order for you to receive compensation. We will also look at how a No Win No Fee solicitor could benefit you. 
Our team of advisors are available 24/7 for consultations. If you have a valid claim, you could be passed on to a No Win No Fee solicitor from our panel. 
Contact us by:
Choose A Section
Motorcycle Accident Settlement Calculator 
There are two heads of compensation that can make up your claim. We look at these in more detail below. 
General Damages
General damages compensate you for the pain and suffering you endure as a result of your injury; this includes emotional suffering. It will also take into account any loss of amenity you've experienced. If your claim is successful, you will be awarded general damages. 
The Judicial College Guidelines are a set of compensation brackets based on a wide range of different injuries. They're based on amounts that have previously been awarded in court cases. However, please be aware that the amount you receive might differ. 
We've included some excerpts from these guidelines in the table below:
| Injury. | Compensation Bracket. | Note. |
| --- | --- | --- |
| Tetraplegia | £324,600 to £403,990 | Paralysis from the neck down. |
| Very Severe Head or Brain Injury (a) | £282,010 to £403,990 | In cases at the top of the bracket, the injured person may be able to follow some commands. There will be little or no meaningful response to the environment. |
| Moderately Severe Psychiatric Damage Generally (b) | £19,070 to £54,830 | Significant problems with the injured person's ability to cope with life, education or work |
| Moderate (i) Back Injuries (b) | £27,760 to £38,780 | Residual disability consists of crushed disks with a significant osteoarthritis. |
| Moderate Shoulder Injuries (c) | £7,890 to £12,770 | Frozen shoulder with limited movement and prolonged discomfort. |
| Arm Injuries (b) (i) | Not less than £137,160 | Arm amputated at the shoulder |
| Injuries to the Elbow (c) Moderate or Minor (iii) | Up to £12,590 | Simple fracture and lacerations along with other injuries that don't permanently impact function. |
| Hand Injuries (b) | £55,820 to £84,570 | Serious damage to both hands, permanent cosmetic disability and significant loss of function. |
| Leg Injuries (c) Less Serious (i) | £17,960 to £27,760 | Fractures with an incomplete recovery or severe soft tissue damage. |
| Knee Injury (a) Severe (i) | £69,730 to £96,210 | Disruption of the joint, gross ligamentous damage, lengthy treatment and considerable pain. |
Special Damages 
Special damages can be claimed alongside general damages and offer compensation for financial losses incurred as a result of the injury. When claimed successfully, special damages can compensate for:
Loss of income. 

Loss of earning capacity.

Medical bills and expenses that you've had to pay for

Travel costs associated with medical appointments 
You will be expected to provide evidence of these costs and losses. For example, you could use an invoice to demonstrate how much you paid for medical treatment.
For a valuation of how much your claim could be worth, speak with an advisor today.
What Is A Motorcycle Accident?
When you're travelling on the road, you owe a duty of care to everyone else on the road. Similarly, they owe you a duty of care.
This common duty of care is set out in the Road Traffic Act 1988, and guidance on how to act can be found in the Highway Code. The Highway Code has also introduced a hierarchy which means that those who have the greatest potential to cause harm owe the greatest duty to the most vulnerable of road users. Motorcyclists are classed as vulnerable road users.
Road users, including motorcyclists, need to act in a way that reduces the risk of others on the road being injured. If they fail to do this, and an accident occurs as a result that causes you injury, then you may be able to claim.
For more information on what a road user's duty of care includes, speak with an advisor today. You could also use our motorcycle accident settlement calculator to see how much you could be owed.
Examples Of Injuries From Motorcycle Accidents
There are a number of different ways that a motorcycle accident could happen because of a breach of duty. For example:
A rear-end collision. This might happen if the vehicle behind you fails to keep a safe stopping distance between their vehicle and yours. This could result in you being thrown from your bike and sustaining a broken arm or knee injury.
A head-on collision. A car could overtake another car too close to a bend, resulting in you hitting them head-on. This could mean that you are thrown through their windscreen, sustaining a head injury as well as lacerations which might lead to a scar injury.
Accident while changing lanes. Motorcyclists can be considered vulnerable because it's easy for them to be placed in drivers' blind spots. If a driver failed to check their blind spot before changing lanes, then this could result in a broken tooth, broken nose and fractured eye socket injury.
For more information on the kinds of accidents that could occur involving a motorcycle, and the kinds of injuries you could sustain as a result, speak with a member of our team today. You can also use our motorcycle accident settlement calculator.
Latest Motorcycle Accident Statistics 
According to the Department of Transport, in 2020, there were 5,553 casualties of motorcycle riders of all severities per billion miles travelled. Of these, 3,629 were slight and 1,808 were serious. Furthermore, 116 people riding motorcycles were killed on the roads in this year.
Potential Impacts Of A Motorcycle Accident
The physical injuries that you could sustain in a motorcycle accident can be severe. While some of these injuries might be temporary, you can also be permanently impacted as a result of your injuries.
For example, if your leg is badly crushed in the accident, then it might need to be amputated. This could prevent you from doing the things you could do before the accident, like playing sports or hiking.
As well as physical injures, you could also be compensated for the emotional pain and suffering caused by psychological injuries. For example, you might be anxious at the prospect of travelling by motorcycle again, meaning that you have to take public transport. Sometimes, physical injuries like scarring, amputations and paralysis can have a mental impact because of the impact they have on you.
For more information on how you could be affected by injuries sustained in a motorcycle crash, speak with an advisor today.
How Can A Motorcycle Accident Settlement Calculator Help Me?
A motorcycle accident settlement calculator can help you by providing an indicator of what you could be owed. As well as the settlement for your injury, your valuation could also take into consideration any loss of earnings you've experienced. 
You can collect evidence in support of your claim. For example, you might provide: 
Medical records. Your health and well being is paramount. Immediately after your accident, seek medical attention. This will also create a record of the injury that you can later use as proof.

Witness statements.  When you have your accident, you could gather the names and contact details of any witnesses. They can then give a statement that can support your claim. 

CCTV footage. If your accident was caught on film, you can

request the footage

.
Alongside a motorcycle accident settlement calculator, we also recommend seeking legal advice. Our team of advisors can offer a consultation 24/7 with no obligation to carry on with a claim. If you have a strong claim, you can also be introduced to a solicitor who can work on your case.  
Connect With No Win No Fee Solicitors For Motorcycle Accident Claims 
After consulting a motorcycle accident settlement calculator you may decide to make a personal injury claim. A solicitor may offer to represent you under a No Win No Fee agreement. 
This is a blanket term for a Conditional Fee Agreement (CFA) that requires a solicitor to meet a set condition in return for payment. By meeting the condition of producing a successful claim, a solicitor is entitled to a success fee, which is a percentage of your settlement. Should your claim be unsuccessful, you won't have to pay.  
Get help using our motorcycle accident settlement calculator, or contact our panel of advisors for 24/7 free legal advice. 
Get in touch by-
Learn More About Using Our Motorcycle Accident Settlement Calculator.
Check out more of our guides below:
For more useful reading, click the links below.
If you have any more questions about using our motorcycle accident settlement calculator, get in touch today.
Page by AK
Editor RO