A multiple injury compensation calculator can be used to assess the value of a claim for more than one injury. It's important to note that you can only claim for injuries that you sustained because of a breach of duty of care.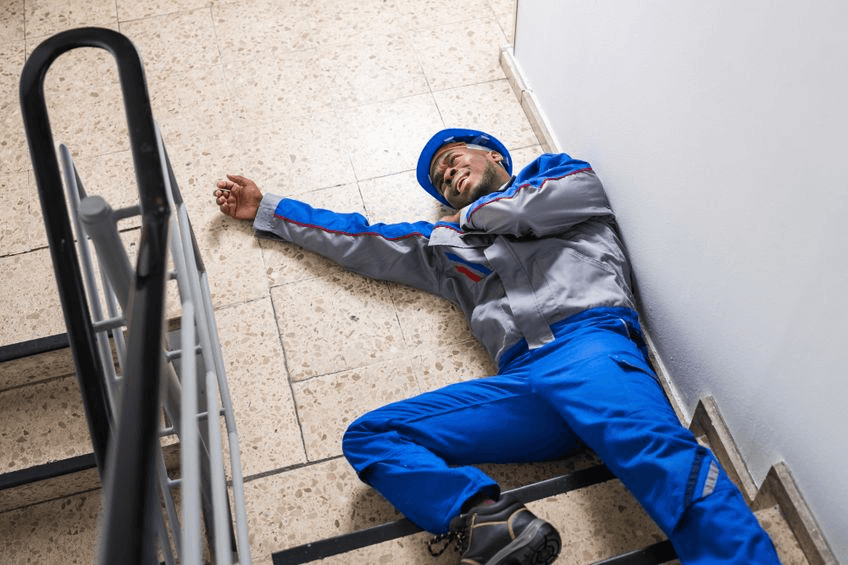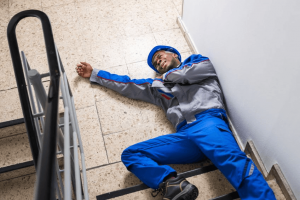 Our guide will explain how to use this feature and what could form the basis of a valid compensation claim. In addition to this, we will explain how you could benefit from using a No Win No Fee solicitor. We'll also look at examples of accidents that could result in multiple injuries.
If you have suffered a personal injury due to the negligence of a third party that owed a duty of care to you, it might be possible for you to claim. However, you must have evidence to support your case; in this guide, we will explain some of the evidence you could collect. 
To find out how we could help you get settlements for multiple injuries, you can speak to our team for a free consultation now. You can do this through the following methods:
Give us a call on

0800 408 7826

;

Request a call back using the form at the top of this page;

Or

contact us

to confirm your right to claim.
Choose A Section
Multiple Injury Compensation Calculator
Our multiple injury claim calculator can help you estimate how much you could be entitled to in compensation following a personal injury. We use compensation brackets from the 16th edition of the Judicial College Guidelines to give a more accurate estimate. We have also used these brackets to create the table below:
| Injury | Compensation Range | Notes |
| --- | --- | --- |
| Very Severe Brain Damage | £282,010 to £403,990 | Injured person will have limited meaningful response to their environment, little or no language function and will need full-time care. |
| Severe Post-Traumatic Stress Disorder | £59,860 to £100,670 | The injured person will be left unable to work and all aspects of their life will be negatively affected. |
| Severe Back Injuries | £91,090 to £160,980 | Damage to the spinal cord leads to severe pain and incomplete paralysis. |
| Severe Shoulder Injuries | £19,200 to £48,030 | Serious brachial plexus injuries can cause significant pain to the neck and arm. |
| Very Severe Wrist Injuries | £47,620 to £59,860 | The wrist may be rendered functionless, for example after an arthrodesis has been performed. |
| Total or Effective Loss of Both Hands | £140,660 to £201,490 | The hands will be rendered little more than useless because of extensive damage. |
| Loss of Both Legs | £240,790 to £282,010 | Phantom pains and associated psychological harm may influence the level of award within this bracket. |
| Severe Knee Injuries | £69,730 to £96,210 | Your joint will have been disrupted and function will be lost. |
| Very Severe Ankle Injuries | £50,060 to £69,700 | Deformity of the ankle may occur and the injury could accelerate degeneration of the joints at a young age. |
| Burns | Likely to exceed £104,830 | Factors influencing the size of award include the cosmetic impact of the burns and the need for surgery. |
It's worth noting that these compensation ranges are guidelines and do not necessarily guarantee how much you will receive if your claim succeeds.
While the above table represents what you could receive for general damages, which is the compensation for your pain and suffering, it is also possible for you to claim for special damages. This covers any financial losses caused by your injury.
Therefore, you might consider claiming for:
Loss of earnings: You could use a wage slip as evidence of the amount you would have received if you had not had to take time off work to recover.

Prescription fees: You might need a lot of prescriptions to deal with the symptoms of your injuries. Keep hold of any prescription receipts as they provide key evidence.

Travel expenses: You could claim back the cost of travel to and from hospital appointments. 
You can speak to our team for free legal advice with no obligation to use our services afterwards. Our advisors are available to help you 24/7 and can guide you through using our multiple injury compensation calculator.
What Are Multiple Injuries?
Whether you have an accident at work, in a public place, or on the road, it is possible that you could sustain multiple injuries. You might sustain both physical and psychiatric harm as a result. 
In order to claim, you need to establish the following:
A third party owed you a duty of care

This duty of care was breached

You suffered as a result of this breach
If you can prove a third party breached a duty of care they owed you, causing you injury, then you may have grounds for a valid claim. Additionally, you must begin court proceedings within a time limit.
The Limitation Act 1980 states that you have three years from the date of the negligence occurring, or when you first connected negligence with your injuries. 
Our advisors can clarify whether you are eligible to make a claim free of charge and, if you're having trouble using our online tool, they can advise you on how to use our multiple injury compensation calculator. Get in touch today. If your circumstances form the basis of a valid claim, they could provide you with a No Win No Fee lawyer from our panel to work on your case. 
Examples Of Accidents Causing Multiple Injuries
There are several pieces of legislation that outline the duty of care you're owed in different situations. In this section, we'll guide you through some examples of accidents that may cause multiple injuries and how they could occur because of negligence. 
In the Workplace
Employers owe employees a duty of care under the Health and Safety at Work etc. Act 1974. If an employer does not do everything reasonably practicable to keep you safe, an accident could happen in which you are injured.
For example, if you work with chemicals and your employer does not provide you with appropriate Personal Protective Equipment (PPE), you could suffer burns and psychiatric harm as a result. 
In a Public Place
The Occupiers' Liability Act 1957 sets out the responsibilities that those in control of a public place owe to those who access their premises. A public place is anywhere that the public is able to access, for example, a restaurant, a public park or a gym.
An accident could occur in a supermarket if there is a spillage. If employees do not signpost the wet floor, or clean up the spillage in an appropriate time frame, you could have a slip accident and damage your leg or ankle as well as suffer a head injury when you fall.
On the Road
All road users should follow the guidance set out in the Highway Code, including motorists, cyclists and pedestrians. In addition, the Road Traffic Act 1988 is the piece of legislation that sets out the duty of care road users owe one another whilst on the roads.
A car accident which causes multiple injuries could happen if this duty of care is breached. For example, if a driver is travelling above the speed limit, they could hit a pedestrian who is crossing the road because they don't have enough time to stop. This could result in a head injury as well as a broken elbow and laceration injuries. 
Our multiple injury compensation calculator could be used to value injuries sustained in any of the scenarios above. Speak with an advisor for more information about claiming.
What Are The Latest Injury Statistics? 
On the road, 23,140 people were seriously injured last year according to government statistics. Overall, casualties had fallen by 9% compared to 2020. Unfortunately, 1,390 people were killed in road accidents during this time.
If you are unsure whether an accident that happened was caused by the negligence of a third party, call for a free assessment of your claim. Our advisors can also walk you through using our multiple injury compensation calculator. 
Potential Impact Of Suffering Multiple Injuries
Multiple injuries could have a severe impact on you. Your mental health could suffer due to the extent of your psychological injuries as well as your quality of life being impacted by your physical injuries.
For example, you might suffer PTSD as a result of the injuries you've sustained. For example, if you're left paralysed by your accident, you may find it difficult to cope with your injuries. 
Some multiple injuries might leave you with complex care needs. You might need to make adaptations to your home or vehicle or hire someone to help you as you adapt.
Speak to our advisors today to see if you have a valid claim. If you have a valid case, you could be connected with a No Win No Fee solicitor from our panel. 
How Can A Multiple Injury Compensation Calculator Help Me?
In the aftermath of an accident, there are a number of different steps you can take. For example, it is important that you receive appropriate medical attention. Not only does this ensure you get the treatment you need, but it also generates a report that can be used in evidence for your claim. 
There are other forms of evidence you can collect to help generate a strong claim. For example, you may:
Obtain CCTV footage of the accident happening

Take photographs of where the accident happened and of any injuries

Gather the contact details of witnesses who can provide a statement at a later date
Finally, you may want to consider taking legal advice. Our panel of solicitors offer expert advice and could connect you with a personal injury lawyer if you have a valid claim.
Connect With No Win No Fee Solicitors For Multiple Injury Claims
Now that we've explained how to use our multiple injury compensation calculator, you might be considering taking action. However, the idea of funding legal representation by paying upfront may be off-putting.
A No Win No Fee solicitor is a way to fund legal representation without paying any upfront fees or ongoing legal costs to your solicitor.
Instead, if your claim succeeds, a legally capped percentage will be deducted from your settlement by your lawyer; this is known as a success fee. Furthermore, you'll pay nothing for your solicitor's services if your claim is unsuccessful.
Getting Help Using Our Multiple Injury Compensation Calculator
Our advisors can put you in touch with a No Win No Fee solicitor from our panel, but only if they think your claim is valid. To find out more, you can:
Call us for free on 0800 408 7826

Request a call back by filling out the form at the top of this page

Or

contact us

to confirm whether you have a valid claim.
Learn More About Using Our Multiple Injury Compensation Calculator
After reading our guide on using our multiple injury compensation calculator, take a look at these additional resources:
Post-traumatic Stress Disorder (PTSD) – The NHS advises how to treat PTSD.
Statutory Sick Pay (SSP) – Find out how much SSP you can get for time off work without full pay.
Report an Incident – Find out how a workplace accident should be reported to the Health and Safety Executive 
If you have found this article useful, you may be interested in reading some more of our guides:
For any further queries, about using our multiple injury compensation calculator, get in touch today.
Page by WN
Editor RO