A personal injury calculator can be a useful tool when you are looking to make a claim. By using one, you may be able to ascertain how much you could be entitled to if you've been injured because of third party negligence.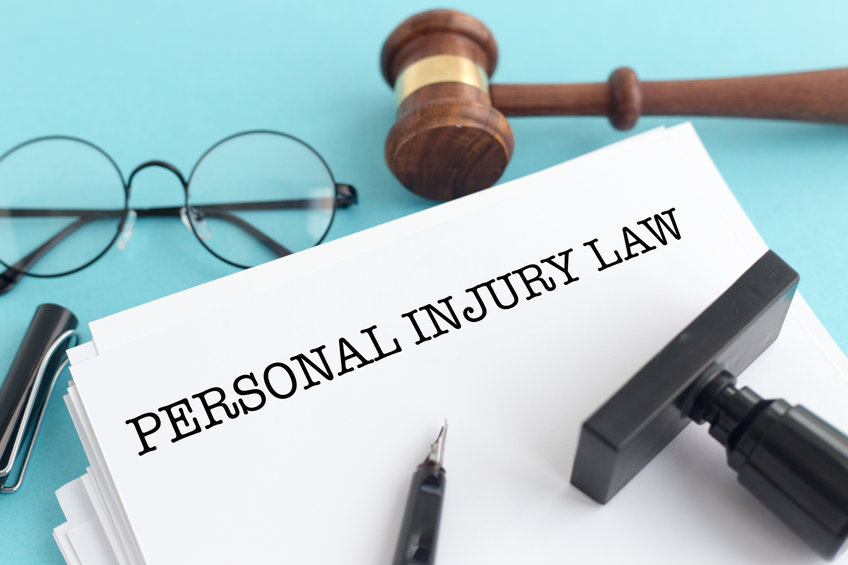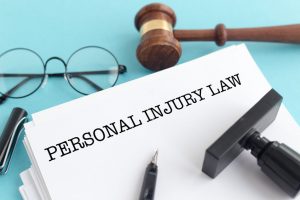 This guide will walk you through how to use the personal injury compensation calculator, how injuries can happen and when you may be able to make a claim. It will also outline the ways that a No Win No Fee arrangement could benefit you by allowing you to fund legal representation without the upfront costs that are usually associated with this. 
You can get in touch with us by:
Choose A Section
Personal Injury Calculator
When you make a compensation claim for harm caused by a breach of duty of care, your settlement can be made up of two different kinds of damages. These are referred to as general damages and special damages. We'll look at each of these in detail below.
General Damages
General damages is the part of your claim that relates to the pain and suffering your injuries have caused you. This can be emotional pain and suffering as well as physical. It takes into account the impact the injury had on you, the period of time that the injury had taken to heal and any loss of amenity you've experienced as a result. 
The table below is based on the compensation brackets from the Judicial College Guidelines (JCG). The amounts are calculated from past cases and are used by legal professionals to help value claims. It's important to remember that these are just guidelines, not guarantees. 
| Types of Injuries | Compensation Bracket | Description |
| --- | --- | --- |
| Chest Injuries (b) | £61,710 to £94,470 | Permanent damage to chest, lungs and/or heart. |
| Neck Injuries: Severe (iii) | £42,680 to £52,540 | Fractures, dislocations or soft tissue damage leading to significant and permanent disability. |
| Wrist Injuries | £44,690 to £56,180 | Complete loss of function. |
| Arm Injuries (b) | £36,770 to £56,180 | Serious fractures to both forearms resulting in permanent and substantial disability. |
| Back Injuries: Moderate (i) | £26,050 to £36,390 | For example, the crushing or fracturing of the lumbar vertebrae. |
| Leg Injuries: Less Serious | £16,860 to £26,050 | Fractures and soft tissue injuries where recovery is incomplete |
| Hand Injuries: Less Serious | £13,570 to £27,220 | A crushing injury that has impaired function in the hand to a significant degree. |
| Foot Injuries: Moderate | £12,900 to £23,460 | Fractures that have resulted in a permanent deformity and continuing symptoms. |
| Kidney Injuries | £28,880 to £42,110 | The loss of one kidney, and there no damage to the other |
| Asthma (d) | £9,990 to £18,020 | Symptoms that are similar to mild asthma as the result of exposure to harmful or irritating fumes. |
Special Damages 
Special damages is the term used for the financial impact, both past and future, that was caused by your injury. You must provide proof of these expenses to claim them back.  
The ways that you could be impacted financially include: 
Travel expenses

Medication or prescription refills

Childcare costs 

Loss of earnings
If you want to inquire about what type of damages could apply to your claim, please call and speak to one of our advisors. They can also advise you on how to use a personal injury claims calculator.
What Is A Personal Injury Claims Calculator?
A personal injury claims calculator can be used to calculate the amount of compensation you could potentially receive from injuries that you have suffered. In order to claim for an injury, you'd need to show that the accident that caused it came about because of a duty of care breach. 
There are a number of scenarios in which a duty of care applies. These include:
On the road 

In a public place 

While at work
When you use our calculator, you will be asked to input information about how the accident occurred, how long ago it happened and what injuries you sustained. You'll also confirm whether you were partly at fault for the accident, as this could affect the personal injury settlement you receive.
You will also be asked to input information about any loss of earnings you have experienced; however, this personal injury compensation calculator will not take other special damages into account. Because of this, we also recommend also getting in touch with a member of our team, as they can offer you a free assessment of the value of your claim.
How Can Injuries Happen?
Injuries can happen in a number of different ways, but you can only claim compensation for injuries that happen because of a breach of duty of care. These could be major injuries such as broken bones or dislocated limbs or more minor injuries like strains, sprains or a minor head injury.
If these injuries were suffered due to negligence, you may be able to make a claim; you can see how much you could be owed with a personal injury settlement calculator. Below we've included some examples of how accidents could happen.
At work 
The Health and Safety at Work etc. Act 1974 (HASAWA) is a central piece of legislation that governs health and safety within a workplace. It states that an employer needs to take all reasonably practicable steps to ensure your safety in the workplace. 
If they failed to do this, for example, by not providing correct training, you could injure your back through poor lifting techniques.
On the road 
Road users owe one another a duty of care as per the Road Traffic Act 1988. The Highway Code also outlines the things that road users are expected to do to keep themselves and others safe. 
Breaching this duty of care could involve running a red light, for example. This could cause a vehicle to hit you as you are crossing the road, resulting in a broken collarbone and fractured pelvis.
In public 
The Occupier's Liability Act 1957 is the piece of legislation that defines the duty of care owed to the public by those in control of public spaces. 
If an accident such as a slip, trip or fall from the same level, occurs in a supermarket setting, you could claim if there was no signage of a sudden step or uneven flooring. This could lead to a broken foot or a broken arm. 
Updated Injury Statistics
Over the period of 2020/21 the Health and Safety Executive has logged the statistics from reports made under the Reporting of Injuries, Diseases and Dangerous Occurrences Regulations 2013 (RIDDOR) and Labour Force Survey (LFS). As reported by employers, there were a total of 51,211 non-fatal injuries at work. This was a rate of 185 per 100,000 employees. 
What Impact Might An Injury Have?
It's clear that an injury can have a physical impact on you. For example, if you sustain a broken toe, this might affect your ability to walk. Similarly, a shoulder injury could impact the mobility in your arm and affect your ability to work and care for yourself. 
However, psychological injuries can also be compensated for in a claim. For example, you might experience anxiety after being injured in a breach of duty of care because you're afraid it will happen again. 
For more information on the injuries that you could sustain and the impact they could have, and how to use a personal injury claims calculator to value your claim, speak with an advisor today.
How Can A Personal Injury Settlement Calculator Help Me?
The personal injury settlement calculator uses information that you provide for your injuries. It can give you a rough idea of how much compensation you could receive. 
It's a good jumping-off point with which to begin the process of claiming. Once you've used the calculator, you can then get in touch with one of our advisors.
Of course, if you'd like someone to walk you through the process of using a calculator, we can help you with this, too. Or, if you'd prefer to bypass this step altogether, get in touch with one of our advisors for free legal advice and an assessment of how much your claim could be worth.
Connect With No Win No Fee Solicitors And Use Our Personal Injury Compensation Calculator
The cost of solicitor's fees can be a concern for people who want to make a claim and recognise the advantages of doing so with a legal professional's support and guidance. If this is the case, a No Win No Fee agreement might be helpful.  
Conditional Fee Agreements are a form of No Win No Fee arrangement, it offers a way to make a claim. The main advantages of a No Win No Fee arrangement are:
There are no upfront fees to pay

If your claim is unsuccessful, then you will not have to pay any fees to your solicitor

,

 

If your claim is successful then a success fee will be taken to cover the solicitor's

fees

. This is capped by law. 
For more information on whether you could be offered a No Win No Fee agreement, speak with one of our advisors today for more information on using our personal injury settlement calculator.
Get Help Using Our Personal Injury Calculator
If you'd like to begin a personal injury claim, you can get in touch with our advisors. They are available to discuss your case with you and offer advice on your options and tell you how to use our personal injury claims calculator.
If they believe that you have a viable claim, then they can put you in touch with a personal injury solicitor from our panel. 
You can reach us by: 
Learn More About Using Our Personal Injury Calculator
Here are some further resources for you to have a look at from our website: 
The Health and Safety Executive has a guide on how to report an accident at work to RIDDOR and what is classed as a reportable incident. 
The NHS has guidance and advice on how you would know if you have broken a bone.
If you want any further information on using our personal injury compensation calculator, don't hesitate to contact us.
Page by IL
Editor RO