Have you sustained a whiplash injury as the result of negligence? Do you want to know if you should use a whiplash claim calculator? This article will help determine how much compensation you may be eligible to receive and will also look at how whiplash injuries could happen. We will break down the impact of this kind of injury and look at how a whiplash injury compensation calculator can help with your case.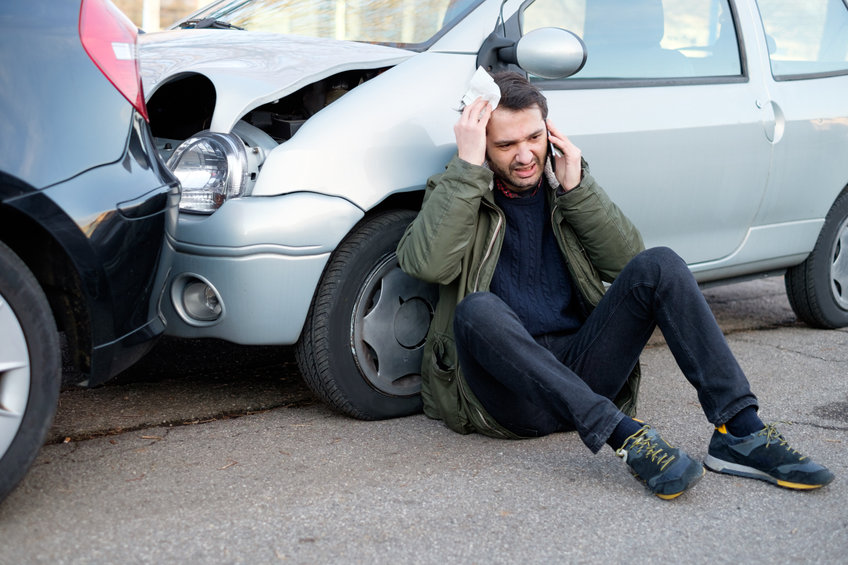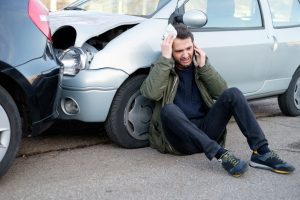 When you're on the road, you're owed a duty of care by all other road users. This means that they need to act in a way that reduces the risk of injury while on the road. If they fail in this, and you're injured as a result, then you could be eligible to claim.
Our advisors can provide free legal advice and determine whether your case is valid. They may connect you to our panel of No Win No Fee solicitors if they believe your personal injury claim has a good chance of success. Talk to our advisors today by:
Choose A Section
Whiplash Claim Calculator
If your whiplash claim succeeds you may be eligible to receive two heads of compensation. Compensation can be potentially split into general damages, which compensate you for the pain suffered, and special damages, which compensate you for the financial costs you've incurred as a result of your injury.
The Judicial College Guidelines (JCG) publishes potential brackets for compensation for general damages, categorised according to the severity and type of injury inflicted as shown in the table below. Legal professionals can use this publication when assigning a value to a potential settlement amount. 
Injury
Compensation
Notes
Severe neck injury (i)
In the region of
£148,330

Where there's little or no neck movement and severe, intractable headaches.
Severe neck injury (ii)
£65,740 to
£130,930

Considerably severe cases that fall short of the most severe bracket.
Severe neck injury (iii)
£45,470 to
£55,990

Fractures, dislocations or severe soft tissue injuries causing significant, permanent disability.
Severe back injury (iii)
£38,780 to £69,730
Where there is a disc lesion, disc fracture or soft tissue injury causing conditions where despite treatment, disabilities remain.
Moderate neck injury (i)
£24,990 to
£38,490

Fractures or dislocations causing severe symptoms that may need spinal fusion. May include damage to other parts of the body or serious soft tissue injury to the neck and back.
Moderate neck injury (ii)
£13,740 to
£24,990
Wrenching or soft tissue injury and severe disc lesions causing spondylosis, movement limitation, permanent or recurring pain, discomfort or stiffness.
Moderate neck injury (iii)
£7,890 to
£13,740
Short-period exacerbation of pre-existing injuries for around five years. Also applies to moderate soft tissue injury with a longer recovery period and some future vulnerability.
Minor back injury (i)
£7,890 to £12,510
Recovery, full or to a nuisance level, without the need for surgery, and within two to five years.
Severe shoulder injury (a)
£19,200 to £48,030
Often sustained in conjunction with a neck injury consisting of brachial plexus damage causing notable disability.
Minor brain or head injury (e)
£2,210 to £12,770
Minimal brain damage if there is any.
Moreover, compensation for special damages can include:
Loss of earnings and future income

Travelling expenses for medical appointments

Property adaptations

Child care expenses
For more information on using our whiplash settlement calculator, speak with a member of our team.
Whiplash Settlement Calculator Reforms
The process for receiving compensation changed in the past few years with the introduction of the Whiplash Injury Regulations 2021 (WIR)  and the Whiplash Reform Programme. It states that injuries sustained by drivers and passengers over the age of 18 where the injuries are worth £5,000 or less must be made through an online portal. 
The WIR have reclassified the value of whiplash injuries that last for less than 2 years. These new tariff amounts can be found below:
| Duration of injury | Amount – Regulation 2(1)(a) | Amount – Regulation 2(1)(b) |
| --- | --- | --- |
| Not more than 3 months | £240 | £260 |
| More than 3 months, but not more than 6 months | £495 | £520 |
| More than 6 months, but not more than 9 months | £840 | £895 |
| More than 9 months, but not more than 12 months | £1320 | £1390 |
| More than 12 months, but not more than 15 months | £2040 | £2125 |
| More than 15 months, but not more than 18 months | £3005 | £3100 |
| More than 18 months, but not more than 24 months | £4215 | £4345 |
However, it's important to note that these new regulations only apply in cases where the adult driver or passenger of a vehicle has sustained injuries that are worth less than £5,000. If you're a child, travelling outside a vehicle or your injuries are worth over £5,000 then you will be able to make a claim through the usual channels.
However, we encourage you to contact our advisors before starting a claim through the portal, as you may be underestimating the extent of your injuries even after using a whiplash compensation calculator.
For more information about how to use our personal injury calculator get in touch today.
What Is A Whiplash Injury Compensation Calculator?
A whiplash injury compensation calculator is a tool that can help you understand how much compensation you may be eligible for. However, it is important to remember that you can only claim if your injury was caused by a third party's negligence. 
When on the road, all road have a duty of care to one another. This duty of care is not equal; those road users who have the greatest potential to cause harm have the greatest responsibility to more vulnerable road users. 
The legislation that governs the duty of care that road users owe one another is the Road Traffic Act 1988 (RTA). The Highway Code is a set of guidelines and rules that all road users are expected to follow.
For more information on how a whiplash compensation calculator could help you, contact our advisors today. 
How Could Whiplash Happen And Could I Use A Whiplash Compensation Calculator?
The NHS defines whiplash as an injury caused by the neck moving suddenly. Whiplash can occur after a number of different kinds of road traffic accidents, for example: 
Vehicle rollovers

Single-car accidents

Rear-end collisions

Side-impact collisions

Head-on collisions 
However, whiplashes can be sustained in other scenarios such as the workplace. This is because slips, trips and falls can also cause whiplash and similar injuries.
For more information on whiplash injuries and the benefits of whiplash compensation calculators, talk to our advisors now.  
Whiplash Statistics
According to the Department of Transport, there were 23,140 seriously injured reported casualties and 95,320 slightly injured reported casualties in 2021. The number of serious injuries declined by 6%, and slight injuries by 9%, compared to 2020.  
What Impact Could Whiplash Have?
Whiplash injuries can have negative consequences on your physical and mental health. It has many common physical symptoms, including: 
Neck pain

Stiffness and difficulty moving the neck

Headaches

Pain and muscle spasms in the arms and

shoulders
Moreover, the pain caused by whiplash may result in other psychological injuries including:
Depression

Post-traumatic stress disorder 
Contact our advisors to discuss the impact of your injuries, as you may be able to claim for mental injuries too. They can offer you free legal advice about using our whiplash claim calculator to see how much you could receive. 
How Can A Whiplash Claim Calculator Help Me?
A whiplash calculator can help by providing an outline of the potential compensation you may be eligible to receive. It may also convince you to pursue a claim and our advisors can offer free legal advice on the process. 
For example, to make a claim you must prove that a third party's negligence caused your direct injury. Collecting evidence can help prove negligence, and a lawyer can help you do this.
Here are examples of evidence that can be collected:
Medical records –

Seek appropriate medical attention for your injuries. A document created by a medical professional can support your claim. As part of your claim, you'll also have to attend an independent medical assessment. 

Photographs –

Take pictures of your injury and accident site.

CCTV footage –

You can acquire CCTV, recordings from bystanders and dashcam footage to strengthen your claim.

 
Witness details –

Collect witness details for a legal professional, such as a lawyer, to gather statements at a later time.
Our advisors are available to answer your whiplash compensation questions and can advise you on what evidence can support your claim.  
Connect With No Win No Fee Solicitors And Use Our Whiplash Settlement Calculator
Our advisors are well-versed in assessing the extent of your pain and suffering and can determine whether you have grounds for a claim. If you do, they could connect you to our panel of No Win No Fee solicitors.
Our solicitors operate under a Conditional Fee Agreement (CFA), which is a type of No Win No Fee agreement that comes with many benefits. A CFA lawyer has no hiring costs and no ongoing fees. 
The only time you will pay a CFA lawyer is through a success fee which is taken from your compensation when your claim is successful. The fee is a smaller, lawfully-capped percentage of your award that covers their legal costs. You do not pay a success fee if your claim does not succeed
Get Help Using Our Whiplash Claim Calculator
If you want to properly assess your whiplash injuries, or receive guidance on how to use a whiplash injury compensation calculator, get in touch with our advisors today by: 
Learn More About Using Our Whiplash Claim Calculator
We have linked to our other helpful articles for more information:
Also, please see the below informative links:
Contact our advisors today for more information on our whiplash settlement calculator and how much compensation you may be able to receive.  
Page by CT
Edited by RO