By Danielle Griffiths. Last Updated 4th November 2022. You may be entitled to hearing loss compensation if you feel your hearing has worsened due to negligence by your employers. There are many industries where this could be a particular side effect due to the noise at work you could experience regularly. You could suffer from things like temporary hearing loss or tinnitus, or perhaps you have to wear a hearing aid now. Regardless, if you feel your employer's negligence caused the damage, you could use our deafness compensation calculator to see if you can claim.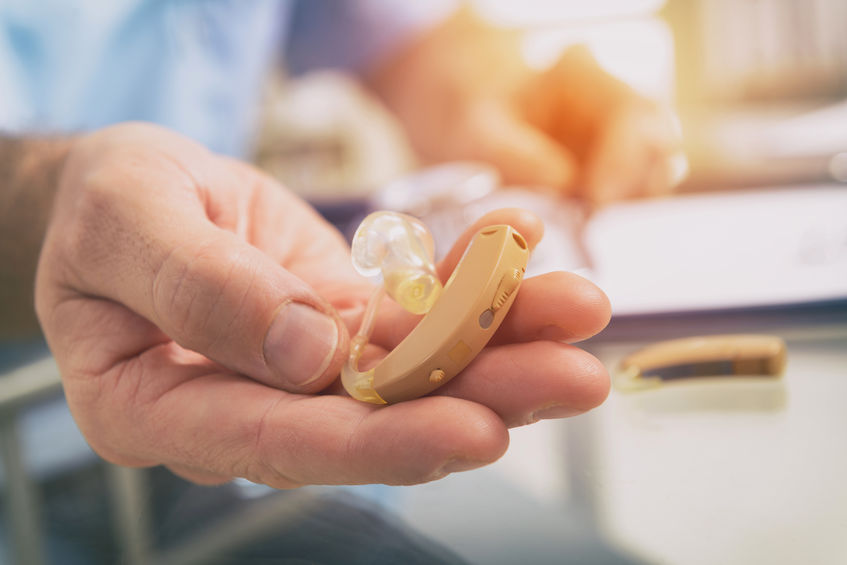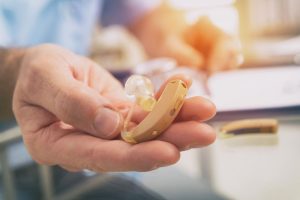 This guide will: 
Explain the potential symptoms of hearing loss. 

Highlight examples of employer negligence to give you a better understanding of your own situation. 

Illustrate industrial disease compensation examples to show you the compensation that could be given for specific injuries. 

Show why our personal injury

compensation calculator

could help you work out how much compensation you could receive for different hearing issues such as, for example, industrial deafness. 

Show how our panel of No Win No Fee solicitors could help you receive thousands of pounds in compensation.
Our 24/7 advisors offer free legal advice, so if you want to see if you can claim or have any questions, give us a call at a time that works for you. You can do that by using 0800 408 7826.
Alternatively, to learn more about how our calculator could help you, please read on. 
Jump To A Section
A Guide To Using A Deafness Compensation Calculator
Issues with hearing loss can happen through working in various industries. It can deeply affect and impact your quality of life, and, in some instances, the damage could be permanent. If you feel the damage was caused by employer negligence, you may be able to claim. 
A deafness compensation calculator could help you because it explains your potential compensation award and eligibility. All it asks is that you inform it of your injury, how it occurred, and, if required, any financial losses you've suffered as a result. It breaks all of this down to give you an accurate estimate. 
However, if you'd rather a more personal approach, get in touch with our team of advisers on the number above. You can ask any questions you may have, and not only will they provide you with the answers, but a free claim eligibility check and injury valuation.
What Is Deafness Or Hearing Loss?
Hearing loss can happen gradually or suddenly. It can sometimes occur due to age, but it can be brought on by your work environment. According to the NHS, symptoms of this include:
Struggling to hear people clearly, which could lead to misunderstandings

Having to ask people to repeat themselves

Difficulty hearing people on the phone

Feeling tired or stressed from having to concentrate more to hear

Experiencing a persistent ringing or buzzing sound in your ears, called tinnitus
You can develop many different conditions which result in hearing loss. Concerning potential treatment, it depends on what is causing the difficulties. Potential solutions include:
Hearing aids

Hearing implants

Assistive listening devices (ALDs) 
Typical payouts for personal injury for this kind of injury depend on its severity and how much it affects your life. Regarding diagnosis and potential treatment, you should always refer to a doctor or medical professional as, in some instances, the damage can be permanent.
What Could I Be Compensated For If I Suffered Hearing Loss?
There are two potential heads of claim when making a personal injury claim. General damages relate to the physical pain, emotional damage and decline in your quality of life caused by the injury. Special damages, meanwhile, relates to the financial losses caused as a result of the injury. This includes potentially claiming for things like: 
Loss of earnings

Loss of future earnings

Travel costs

Medicine/prescription

Recreational activities you may no longer be able to commit to. 
One thing to bear in mind with special damages: even if you're successful in receiving general damages, it does not necessarily mean you'll receive compensation for special damages. This is because they are independently assessed based on the evidence you can provide. As such, if your evidence is insufficient, you may not receive any of the special damages you're claiming. 
If you'd like free legal advice or have any questions or queries, please call one of our advisors using the phone number at the top of this page.
Causes Of Industrial Hearing Loss And Deafness
Some of the work environments that could cause you to suffer hearing loss include:
Working in a bar/nightclub 

A construction site

Working in a factory with machinery

Working with the military 
This section will go over different hearing issues you could suffer, such as partial hearing loss or tinnitus. This will help illustrate examples in which you might be able to claim due to negligence. As such, it could help you better understand your own injury.
Your employer has a duty of care to make sure they provide a safe and secure work environment for you to do your job to the best of your ability. This is outlined in the Health and Safety at Work etc. Act 1974. Section 2 of the Act states that your employer must provide personal protective equipment (PPE), such as earplugs or ear defenders.
So, in relation to this type of injury, your employer would need to make sure they are doing everything they reasonably can to stop you from suffering from hearing loss. If you feel they haven't done that, such as by carrying out noise surveys or providing you with PPE, you could argue that they have breached their duty of care.  
Industrial Deafness And Hearing Loss
Industrial deafness, also known as noise-induced hearing loss, is the gradual deterioration of your hearing over a prolonged period of time caused by an excessively loud work environment. 
Regarding potentially making a claim, legislation called The Control of Noise at Work Regulations 2005 made it so that an employee's hearing needed to be protected by noise that exceeds 80dB while in the workplace. 
The permissible noise limit in working environments changed over the years as laws developed, so if claiming for past jobs, the legal limit may be higher at around 85dB or even 90dB. 
More information about how this impacts the work environment can be found on the Health and Safety Executive (HSE) website. In industries such as construction, noise at work is expected. However, it's when it reaches excessive levels that safety measures would need to be implemented. 
Examples of instances where you may be able to claim include:
Equipment to protect your hearing is not supplied when you work on a particularly loud construction site. 

Malfunctioning machinery causing the workplace to be louder than usual. If this malfunctions for a long period, it could cause hearing loss. 

Inappropriate or faulty machinery causing you to suffer industrial deafness. This could lead you to use a deafness

compensation calculator

. 
Examples Of Hearing Loss In The Workplace
Industrial deafness is also known as noise-induced hearing loss (NIHL). This condition is developed due to loud sounds causing permanent damage to the tiny hair cells in your ears. This could lead to you struggling to hear high-pitched sounds. As such, you could find it difficult to communicate because you cannot hear as clearly as before. 
Examples of how this can happen due to negligence include:
Not being provided with sufficient ear protection when you're working in a nightclub at a bar that is very close to the speakers. This could cause you to use a compensation payout calculator. 

You could suffer temporary hearing loss in a military setting due to a gun being fired very close to you. 

Hearing loss could also be caused by a poorly planned construction site, meaning that too many people work closely together, all using incredibly loud machinery. 
Work Induced Tinnitus 
Tinnitus is when you begin hearing sounds that are not caused by the world around you. This could include hearing things like ringing, buzzing, humming or hissing. It could potentially go away by itself, or it could be permanent. It may also only affect one of your ears, and you may only hear one of these noises or all of them at the same time. 
As you can tell, the effect tinnitus can have on you can vary wildly based on what you hear due to it and how consistent the noises are. In extreme cases of tinnitus, people have been known to commit suicide due to its incessant and intrusive effects.
Examples of how tinnitus could be caused at work include:
Consistently using the same loud machinery. This can not only cause tinnitus but can make the condition worse. Your workplace could be liable for this due to not changing your work pattern or how you work after you've informed them of the problem. 

Working at a bar with faulty speakers causes you to be exposed to a high frequency of noise. This requires hearing protection that you're not provided with. 

Insufficient work equipment, meaning that your ears are not protected to the degree required. This could also result in noise-induced hearing loss (NIHL). 
Occupational Deafness Caused By Noisy Workplaces
Occupational deafness is cell damage caused to the inner ear, leading to partial or complete loss of hearing. To claim hearing loss compensation, you need to prove that your employer and their actions or inactions have caused the damage. 
Situations in which you may be able to do this include: 
Working in a very loud factory where the correct hearing protection for your ears hasn't been provided. 

You could experience constant military drills that result in you suffering occupational deafness. Depending on how these drills were run and the excessive nature of them, you could potentially claim. 

Constantly working the same role involving loud machinery even after you've stated that you're beginning to have hearing issues. This could lead to the situation getting worse and using a deafness

compensation calculator

. 
Acoustic Shock Hearing Injuries
Acoustic shock syndrome is damage done to your ear either due to a single intense "impulse" sound, like a gunshot or an explosion or through regular exposure to high-frequency, high-intensity sounds through a headset. More information regarding the syndrome can be found on the HSE website. 
Regarding how it can affect you, it could lead to hearing loss and tinnitus that could result in you using a compensation payout calculator. Examples of how this could be caused include:
Using a faulty headset at work. Due to the headset being supplied by your workplace, you may be able to claim for the damage caused. 

The acoustic shock caused by an excessively loud explosion as part of a training exercise. 

Acoustic shock syndrome caused by a malfunctioning headset. This could be one you're forced to use as your work will not replace it.
Rates Of Hearing Loss In The Workplace
The HSE provides statistics concerning work-related injuries across the UK, such as noise-induced hearing loss. As such, they have data regarding the amount of reported occupational deafness from 2010 to 2019. In 2010, there were 195 new cases while, in 2014, there were 130. The latest year they have available, 2019, shows that 95 new cases were reported. 
As such, while the number of cases, overall, seems to be declining, it still potentially happens more than you think. 
If you have to wear a hearing aid now or have, for instance, acoustic shock due to negligence from your employers, you may be able to claim. Use our deafness compensation calculator, and it could give you an estimate of what you could receive in minutes. 
Alternatively, speak to one of our advisors for free legal advice.
Could I Claim For Care Costs And Expenses?
As part of the claims process, you can claim for financial losses caused by your injury. With that in mind, you could claim for the costs of any care you needed if you've had to take time off work because of your injuries. 
Other examples of the forms of special damages you can claim include:
Cost of a hearing aid due to the partial hearing loss

Private healthcare, for things such as lip-reading classes and therapy, if the hearing loss is permanent

The cost of a private health worker or nurse who could help you adjust to the hearing loss. You could also claim gracious care if a loved one needs time off work to look after you or drive you to appointments, for instance. This would likely be applicable in the most serious cases.
To learn more about care claims, get in touch with our team.
How Do You Use A Deafness Compensation Calculator?
You could use a personal injury calculator to help you work out what you could claim for. It also helps give you an accurate estimate of what compensation you could receive from a successful claim. It can do this in just a few minutes. 
With regards to general damages compensation, the Judicial College has compensation values that we can consider. 
They've created them by analysing the typical payouts for a personal injury at work for every type of injury. They've also taken into account the severity of the injury. We use these brackets to make sure your estimate is as accurate as possible.
What Payout Could You Expect For Hearing Loss And Deafness?
As well as general damages, you can also seek special damages compensation, which comes from successfully proving that the injury has led to financial losses. You can input the losses you'd like to claim through our deafness compensation calculator. The calculator analyses the core aspects of the case. 
However, your personal injury solicitor will request evidence of the losses, which you'll need in order to prove the validity of your claim. To do this, you will need to supply evidence such as:
Receipts

Invoices

Bank statements
To learn more about what other special damages you can seek as part of a claim, get in touch with our team.
Loss Of Hearing Compensation – Potential Payouts
In a successful loss of hearing compensation claim, you would receive general damages for your pain and suffering. A hearing loss compensation calculator may help you assess this head of your claim, however, it may not be able to take into account any special damages you could be eligible to claim.
The compensation for hearing loss guideline figures in our table below are from the latest edition of Judicial College Guidelines (JCG). However, they are only to be used as a rough guideline. Other factors impact compensation for hearing loss claims, including special damages.
| Injury | Severity | Compensation Bracket | Details |
| --- | --- | --- | --- |
| Hearing (b) | Total Deafness | £90,750 to £109,650 | Total Deafness. The lower end of the bracket is appropriate for cases where there is no speech deficit or tinnitus. The higher end is appropriate for cases involving both of these. |
| Hearing (c) | Loss | £31,310 to £45,540 | Total loss of hearing in one ear. |
| Tinnitus and/or Partial Hearing Loss (i) | Severe | £29,710 to £45,540 | Severe tinnitus and NIHL (noise-induced hearing loss). |
| Tinnitus and/or Partial Hearing Loss (ii) | Moderate | £14,900 to £29,710 | Noise-induced hearing loss alone or NIHL alongside moderate tinnitus, or moderate-severe tinnitus. |
| Tinnitus and/or Partial Hearing Loss (iii) | Hearing loss and tinnitus | £12,590 to £14,900 | There will be some noise induced hearing loss with mild tinnitus. |
| Tinnitus and/or Partial Hearing Loss (v) | Slight or occasional tinnitus with slight NIHL | £7,360 to £12,590 | Slight or occasional tinnitus with slight NIHL |
| Tinnitus and/or Partial Hearing Loss (vi) | Slight hearing loss without tinnitus or slight tinnitus without hearing loss | Up to £7,010 | Very mild hearing loss or tinnitus with effects likely to be permanent but not debilitating. |
Call our advisors for a more accurate estimation of your loss of hearing compensation based on your circumstances.
No Win No Fee Deafness Compensation Claim Agreements
If you choose to work with us, our panel of personal injury solicitors can support you on a No Win No Fee basis. What does it mean? 
Your solicitor will not request you to pay legal fees either upfront or during the claim. Instead, they will take a legally capped portion of your compensation as payment if your claim is successful. 

Your lawyer will not request legal fees from you if your claim is unsuccessful. 
As such, you can rest assured knowing that your solicitor won't waste your time. They will take on your case if they believe you have enough evidence to succeed.
Get Claims Advice From Our Team
Use our personal injury calculator to see if you can claim today! Our 24/7 advisors can give you free advice so, if you have any questions or queries, you can give them a call at a time that works for you. Our panel of No Win No Fee solicitors could earn you thousands of pounds in compensation.
Call us on 0800 408 7826

Write to us using the Live chat window on the right-hand side of your screen.

Contact us via our website. 
Ask If We Could Help You Calculate Deafness Compensation
If you don't want to use our personal injury calculator, don't worry! Our knowledgeable advisors are experienced in personal injury law and will give you an accurate estimate of your potential compensation. Don't delay. Give us a call today!
Case Studies And Resources
For more information, use the links below. 
If you'd like a guide on how to claim benefits due to occupational deafness, visit the Department for Work and Pensions website. 
The HSE provides key definitions for a work-related injury which you can review here. 
The NHS provides guidance about dealing with sudden hearing loss. Visit their website here.
Other Personal Injury Claims Guides You Can Read
FAQs About Hearing Loss And Deafness
For answers to frequently asked questions about hearing loss caused by your working environment, look below. 
How much compensation do you get for hearing loss?
It depends on the extent and severity of the injury and the negative impact it's had on your life. As such, compensation for successful hearing loss claims can vary. 
Can I claim compensation for hearing loss?
You can, potentially, but for the claim to be successful, you would need to be able to prove that the hearing loss has been caused by negligence on someone else's behalf. 
How long does a hearing loss claim take?
It depends on if the third party accepts liability for the damage. It could go to court if they don't, and the claim could take a little while to be resolved. However, most personal injury claims are resolved before they go to court. 
What's the average payout for industrial deafness?
It depends on the extent of the injury. You can use our deafness compensation calculator to see what you could receive for a successful claim. For more data about compensation for general damages claims, get in touch with us. 
Thanks for reading our deafness compensation calculator guide.
Guide by DOM
Edited by BER